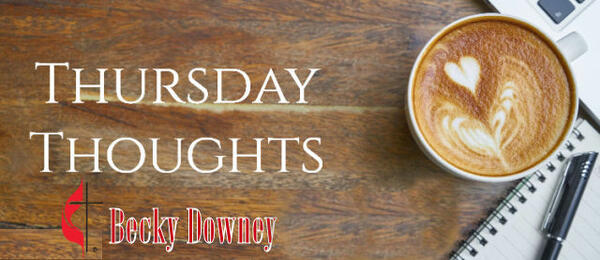 Becky's Thursday Thoughts
May 20, 2021
Let The Son-Shine In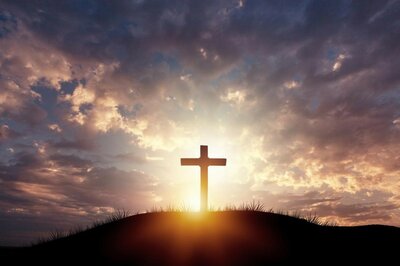 Were there plants in your classroom windows when you were in school? I recall an elementary school teacher who brought in red geraniums in the fall and sat them on the window sill of our classroom. When I smell geranium leaves today it takes me back to that place.
I was in a classroom recently where some odd-looking plants were in the window sill sporting tiny yellow flowers. Upon closer inspection, I could see that they were marigolds. But they only had a faint resemblance to the hardy, robust marigolds that put on a flowering performance each summer when planted in the ground.
Yes, these were marigolds but they were lanky, weak and the foliage was a bit yellow. The blossoms were tiny and the weight of the flower caused the stem to bend at an odd angle.
Are we ever like the marigold on the window sill? Have there been seasons in our lives when we have been weak in our spiritual lives? Have we been a poor representation of what Christ called us to be? Like us, these marigolds need light to flourish. How are we to respond to the light of Christ? "When Jesus spoke again to his people, He said, 'I am the Light of the World. Whoever follows me will never walk in darkness but have the light of life.' John 8:12
What happens if there is a lack of light in our lives? What does lack of light mean to us spiritually? Plants that don't receive enough light may survive but they don't bear fruit. Are we bearing spiritual fruit? In Colossians 1:10 we read, "So as to walk in a manner worthy of the Lord, fully pleasing to him, bearing fruit in every good work and increasing in the knowledge of God."
What does that fruit look like? "But the fruit of the Spirit is love, joy, peace, patience, kindness, goodness, faithfulness, gentleness, self-control, against such things there is no law."Galatians 5:22-23
What shields us from the One True Light? In Mark 7:20-23 from The Message paraphrase, it is stated rather bluntly: He went on: "It's what comes out of a person that pollutes: obscenities, lusts, thefts, murders, adulteries, greed, depravity, deceptive dealings, carousing, mean looks, slander, arrogance, foolishness. All these are vomit from the heart. There is the source of your pollution."
Marigolds on a window sill don't grow into their full potential without enough light. Likewise, we need to make sure the barriers that debase and harden us to God's love are wiped away to let in more SON so that we might grow in a manner pleasing to God, honoring the love and sacrifice of Christ.
Blessings,
Becky
A Place to Belong, A Place for You.
Our address is: 219 North Main Street, Bridgewater, VA, 22812