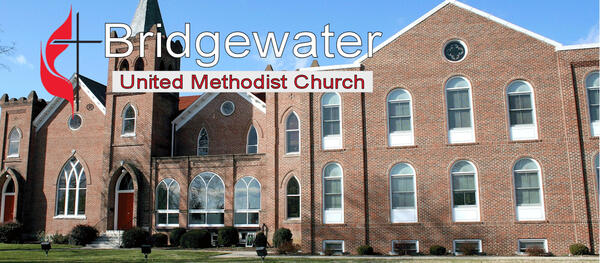 Friday BUMC eBlast for May 28 and June BUMC Newsletter
TRINITY SUNDAY THANK YOU you from the Rawleys A TIME OF RENEWAL for Pastors NEW Worship Volunteer Coordinator JUNE Birthdays and Anniversaries
Don't Miss Trinity Sunday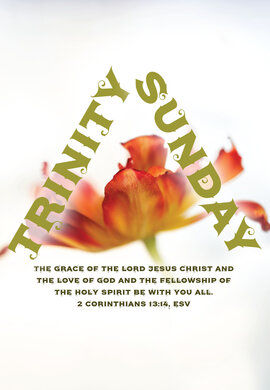 This Sunday is Trinity Sunday. Why should you come?
The Scripture - Isaiah 6: 1-8
The Sermon - "Trinity Sunday: What Is It?"
Kids Time - "Mystery of the Holy Trinity"
Music by Karen Chamblee
Hymns - Have you missed singing hymns?
Fellowship before and after
Don't forget. At 9:45 a.m. Sunday School classes meet - GIFT (upstaris), Fellowship Class (upstaris), and Faith Bible (Fellowship Hall).
Next Sunday, June 6, is Youth Sunday. Don't miss it.
In an issue of the AARP Bulletin, readers were asked to respond to the question: What's your strategy for coping with worry & stress? The answers ranged from "Eat a chocolate chip cookie" to "Have a stiff drink."
But Don Betz of Oakdale, Minnesota, offered his unique solution. Every January 1st, Betz says, "I give my wife $1, and she worries about everything for both of us."
That is not the entirety of the plan. Betz added, "If someone else wants to be worry-free, they can also send her a dollar."
If only sending Don's wife a $1 was all that was needed to deal with our worry, that would be a small price to pay. You know what I mean. You are at the end of your rope; worry and anxiety are eating away at you. There are times we need professional help. At other times you need a breakthrough in your life that can only come from God. We serve a big God. You can pray to God about anything. In fact, he wants to hear from you. He listens, He sees; you need to talk to him.
Jesus was clear about worry in his sermon on the mount in Matthew chapter 6:26 -27, "Look at the birds of the air: they neither sow nor reap nor gather into barns, and yet your heavenly Father feeds them. Are you not more valuable than they? And which of you, by being anxious, can add a single hour to his span of life?"
If you have been a worrier most of your life, you may feel like it is intertwined into the fabric of who you are. It is not true. You might have learned how to worry at a young age. But, on the other hand, you might have let it become a coping mechanism or maybe a bad habit.
Worry is not a part of who you were created to be. You were created fearfully and wonderfully in the image of God for his glory. Worry and anxiety are incompatible with walking in the spirit for which you were created. The Bible says this in II Timothy 1:7, "for God gave us a spirit not of fear but of power and love and self-control[sound mind]." God has given us power and love so that we have a sound mind, not a mind of worry. Praising God amid our anxiety is one of the best things we can do. The presence of God leaves no room for worry to dwell, so every time worry makes an appearance, we can choose to lift our hands in praise in the midst of it.
Do you believe that God can heal you from your worry and anxiety? If you are doubtful, don't hide it, admit it, confess it. Like the father in the Bible Mark 9:17-24 who came to Jesus to heal his son. Jesus said to him, "If you can believe all things are possible to him who believes. Immediately the father of the child cried out and said with tears, 'Lord I believe, help me in my unbelief. Let us make this our prayer. And cry out to the one who can help us. Let us be brutally honest with God. He is God, after all. Lord, I believe help my unbelief.
There is one who heals. There is one who breaks the chains of fear, worry, anxiety, and anything else that keeps you from living in the joy of the Lord. You have someone on your side who is more significant than every worry. His name is Jesus. He is here to help you. Finally, you can be free from the cycle of worry. You can say no more.
To the fearful thoughts that plague your mind, you can immediately hand them over to the savior and know that he will come through. He never fails. He never gives up. He never slumbers. He does not grow weary. Do you know that he loves you? He loves you so much that he died for you. He took every sin, every shame, including the worry, and bore it on the cross. He put it to death. Jesus does not want you to cling to worthless fears anymore. Remind yourself that they are useless fears. I will not cling to these worthless fears anymore.
The peace of God replaces your worry. Trust that God has got this. Worry does not stand a chance with God. Thank God for this peace.
Thank you from the Rawleys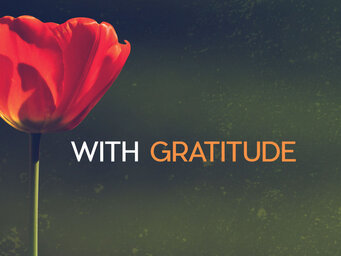 The Rawley Family would like to thank Pastors Steve and Jonathan for the beautiful service for our mother, Reba Rawley. The pastors' visits to the nursing home in the last days were also appreciated.
We want to also thank the church family for all the cards and expressions of sympathy. Bridgewater UMC was so much a part of both
Harry and Reba's life for many years, and we rejoice they are now rejoined in their heavenly home.
Blessings and love,
Dennis and Mary Jane Rawley and family
Bishop Announces Ways to Help Clergy Survive and Thrive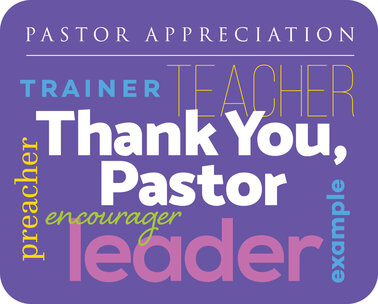 Update from the SPRC
The SPRC received a special notice from the Bishop that recognized in the past year that the clergy have been in a relentless pace in ministry. The Bishop and Cabinet have noticed signs of exhaustion and fatigue across our conference in our clergy, such that they are concerned that many have lost the ability to sustain the pace.
To help with this concern, the Bishop has provided three distinct ways to try and help clergy to survive and even thrive during these days. Two of the ways include providing resources to the clergy to benefit mental health and connectional life and providing a "Day Apart for Renewal," which was held on May 24th, Aldersgate Day. The third way is that the SPRC will work with their clergy to set aside a Time Apart of up to a week. This is not vacation, and this is not study leave, but a specific time of renewal, refreshment and reigniting of their calling.
Each clergy person will make a plan for a retreat contextual to their needs and share this plan and dates with their SPRC. In accordance with this, Pastor Steve and Pastor Jonathan presented their dates for their Time Apart to the SPRC at our meeting on May 18th. Pastor Steve's is June 1st-8th, and Pastor Jonathan's is July 26th-30th.
Please remember to lift our pastors in prayer as they embark on these journeys of renewal.
Dawn Kern & Marc Craun, Co-chairs SPRC
June Birthdays

JUNE BIRTHDAYS
1. Jeanie Wilson
2. Taylor Anne Canada, Meghan Rawley, Robert Kenney, Susan Flood, Jim Barnes
3. Gavyn Burkholder, Pam Pileski, Dawn Kern
4. Zoe Otto, Shirley Michael
5. Andrew Miller
6. Sara McAlister, Ramona Evans
7. Vicki Gibson, Debi Rexrode
8. Steve Prusak, Melissa Ruliffson
10. Courtney Leach
12. Summer Keller, Jennifer Miller, Jim Long,
Krystal Kenney
13. Emily Burkholder, Christy Smith, Kaitlin Kunowsky, Robert Holden, Richard Worden
14. Peggy Swicegood, Phil Way, Scott Dinkel
15. Michelle Ridder
17. Jamie Fultz, Pat Spicer
18. Alan Hulvey, Dorice Graham, Justin Canada,
Addison Balser
20. Tony Hill, Sydney Leach
21. Drew Smith, Curtis Glover
23. Curtis Shinaberry, Sean Hanifee
24. Samuel Moats, Debbie Creech, Sue Rexrode
25. Melanie Lewis, Bill Taylor, Alex Taylor
27. Wanda Higgs, Maren Eanes, Kent Todd, Thomas Grinnan, Wayne McDorman
28. Isaac Dean, Frank Pileski
29. Melanie Kenney
30. Debbie Fultz, Reese Leach, Stephany Plecker, Jim Higgs
June Anniversaries

June Anniversaries
7. Jason & Julie Burkholder, Rex & Debi Rexrode
9. Brian & Tammy Balser, Gary & Marcia Tyeryar
13. Phil & Ramona Evans
14. Richard & Eileen Phillips, Robert & Leslie Bates
16. Mickey & Liz Whiston Dean
17. Don & Susan Gilkeson, Jim & Judy Tongue
18. Terry & Jennifer Sager
19. Nathan & Kim Miller
21. Lynn & Becky Brubaker
22. Mike & Kim Hohenstein, Wayne & Nancy
Hepler
29. Chris & Jennifer Runion
30. Dennis & Joan Kenney
New Worship Volunteer Coordinator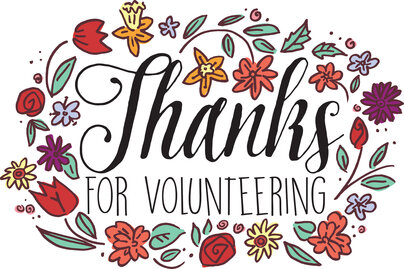 Would you like to volunteer on Sunday as a greeter, reader, or usher for the 8:30 or 11:00 service? If so, please contact Karen Early-Williams at 540-246-6498 or at karen09sing@gmail.com.
Karen Early-Williams is the new Worship Volunteer Coordinator. If you are volunteering as a greeter, reader, usher, and have questions, please contact Karen.
Thank you to Karen Chamblee for serving as Worship Volunteer Coordinator for the last several months.
If you are interested in learning how to be an Audio-Visual volunteer, please contact Scott Ridder at 540-578-1906 or at
Travel Adventures Offers Faith Based Travel

Travel Adventures offers faith-based travel excursions. Here are a few of the travel experiences they are offering:
July 17, 2021 and October 9, 2021 - Sight and Sound Theatre in Lancaster offers Bible stories told with spectacular staging. Come see the story of Queen Esther. "Set in the opulent yet perilous Persian Empire, QUEEN ESTHER is a captivating tale of beauty and bravery. Esther's ordinary life changed forever when she was taken through the palace doors, entering a new world of royalty and risk. With a crown on her head and a secret in her heart, can she find the courage to trust in God's plan and believe that she was made for such a time as this?"
December 3 and 4, 2021 - Christmas Exhibits and Sight and Sound Theatre's production of Queen Esther.
September 25, 3032 - Smithsonian Museums in D.C. including the African American and Museum of the Bible.
September 1-4, 2022 - Ark Encounter, Creations Museum, Cincinnati, and More
October 18 to 26, 2021, October 17 to 25, 2022, and October 16 to 24, 2023 - A Faith-Based Journey through the Holy Land sponsored by Globus features tours with sightseeing and stays in Tel Aviv, the Sea of Galilee, and Jerusalem.
You can call 540-810-1196 and request information or contact Travel Adventures at www.Adventures-N-Travel.com or MikePackett@aol.com.
Prayer and Holiness - A Word from Pastor Jonathan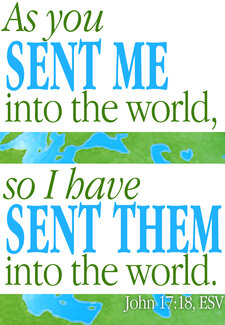 Pastor Jonathan Lamb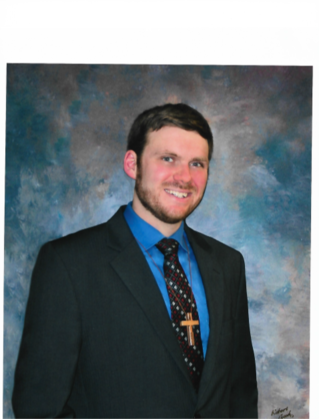 Email: AssocPastor@bridgewaterumc.com
Office: 540-828-0890 Ext. # 2
Cell: 540-742-1535
Your Prayers are Needed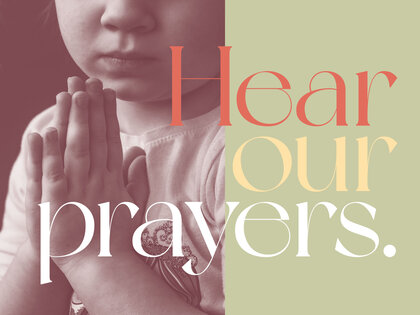 Bridgewater UMC Prayer List - May 28,2021
Prayers of Sympathy in May for the families and friends of
Delan Lambert
Reba Rawley
Kelsey Burch
Glen Langston
Dan Garrett
Jack Losh
Mike Paytner
for the family and friends of everyone who has died of Covid-19
Answered Prayers and May Joys!!!
Kim Sampson
Bill Creekbaum
Grace Fishback
Steve McMillion
TR Williams
Irene LaGuarde
Seth Davis engaged to Janine Henze
family healing
vaccine clinics and broader distribution worldwide
May Prayer Concerns
Betty Browning
Barbara Harold
Charley Moore
Rev Gayle Thornberry
Glen Thomas
Nancy Thomas
Frank Harrell
Peggy Pool
Dorothy Seal
Ashley Keller's boyfriend
Ray Wiseman
Jim Barnes
Brandon Bowersox
Ann Fullerton
Gary Cave
Angie Meyers
Addalyn Joseph
Steve Peppers
Jean Lohr
For protection and wisdom to stop violence among all members of our community and our nation.
People around the world, especially India and South America with severe COVID surges
All those recovering from COVID and struggling with lingering side effects


Ongoing Bridgewater UMC church family prayer needs
Mike Bennett
Harold Burkholder
Betty Foley
Forrest Frazier
Vickie Gibson
Bob Holden
Anthony Jorelamon
Anna Keller
Dr. Bob McDonald
Becky Miller
Donald Usry
Leon Waters
Youth Group News for June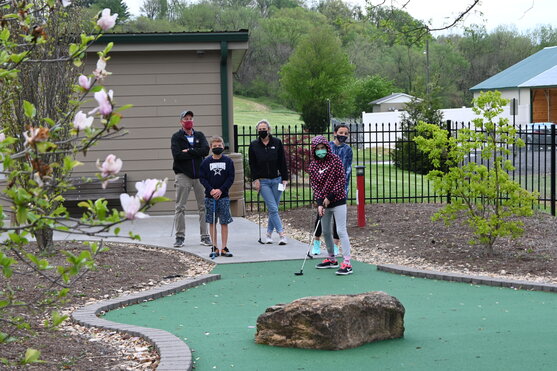 The photo above include: Kevin Early, Reese Leach, Courtney Leach, Sydney Leach, and Emily Rogers.
The Youth gathered on April 30th to play mini-golf and for ice cream at Smileys. Then on May 1st, the Youth Group went to Bridgewater Church of the Brethren's Community Garden. We were able to plant onions and pick 120 heads of lettuce, they would be given out at Bridgewater Food Pantry also located at Bridgewater Church of the Brethren.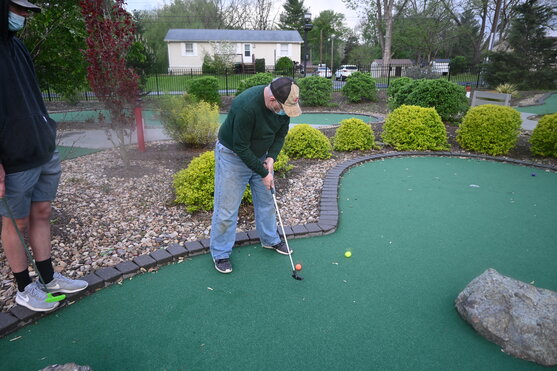 Pastor Steve takes his turn at the Youth's Mini-Golf.
Youth Group serving at the Community Garden. Angie and Samuel Briggs, Jeanette McMillion and Hannah Cook washing Lettuce.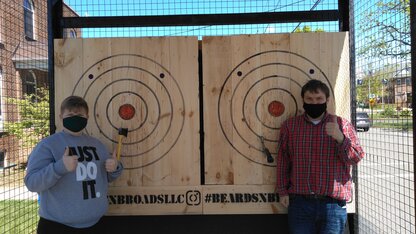 Robert Kenney and Pastor Jonathan, both succeed in hitting the board in their ax throwing.
On May 8th, the Youth had a Lawn Party Extravaganza in front Bridgewater UMC. We play games including ax throwing, cornhole, bottle ring toss, and giant Jenga. We also had an Ax Throwing Tournament, Molly Early our champion!
We also were able to assemble gifts for Mother's Day. We appreciate all our mothers and grandmothers, what you do for us!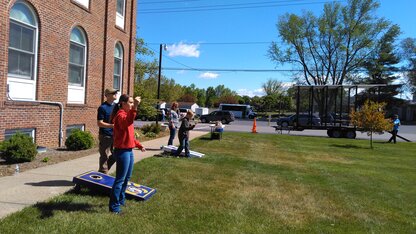 The Youth enjoy Cornhole including: Molly Early, Blake Hohenstein, Samuel Wright, and Kim Hohenstein.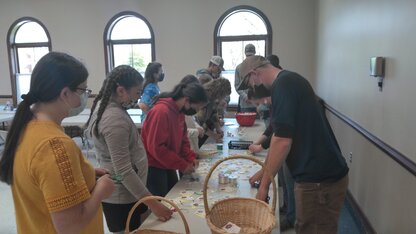 The Youth work on preparing the Mother's Day Gifts.
We also gathered for our final Youth Study this spring at Cook's Creek Arboretum. While, we were there we prepared gifts of appreciation for all our health care workers. A box Hershey Kisses was provided to the Operation Room at Rockingham Memorial Hospital, they appreciated it so much.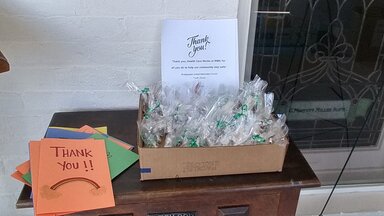 Thank You to all our Health Care Workers!
On May 23rd, we went canoeing on the Shenandoah River. Everyone had a lot of fun.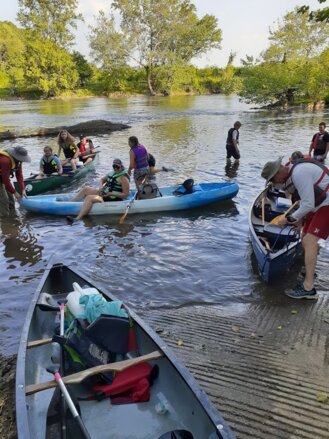 Photo provided by Tara Wyrick.
Thank you for Supporting Bridgewater United Methodist Church

Thank you for all the time, efforts, support, and financial help that you have given to each other, to other members of our community, and to support the church's ministries.
Please remember the opportunities and ways you can provide financial and other support for God's ministries through Bridgewater United Methodist Church.
You can:
Give during BUMC in-person worship services at 8:30 a.m. and 11 a.m.
Drop a check off by the church office in person between 9 a.m. and 3 p.m. Monday through Friday).
Mail a check to the church at BUMC, 219 North Main Street, Bridgewater VA 22812.
Give through the BUMC website at www.bridgewaterumc.com/Giving.
NEW!! - App for Giving @ FaithLife.com - Download the app, find BUMC, and give through your smart phone!
NEW!! - Secure, locked outside box at Green Street entrance in which you can leave papers for the church office.
"Your Giving Matters!" artwork from Newsletternewsletter.com used with permission.
How many came to worship? How much was given?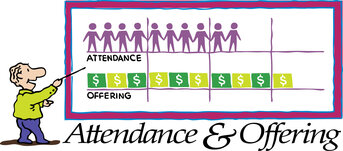 Sunday, May 23
51 total for 8:30 a.m. Worship Service
age 0 to 4 - 0
age 5 to 17 - 2
over 18 - 49
30 total for 11 a.m. Worship Service
ages 0 to 4 - 1
ages 5 to 17- 2
over 18 - 27
20 total for 1:30 Worship Service at White Burch Communities
Thanks to Becky Downey for leading the White Burch service.
101 - In-Person Worship Attendance on Sunday May 23
136 - Online worship service attendance for the week of May 16 to May 22
136 - Estimated Online worship service attendance for the week of May 23 to May 29


237 - Total estimated worship service attendance for May 23 to May 29 ( in-person + online)
37 - Sunday School attendance for May 23 - 37 (GIFT, Faith Bible, and Fellowship Sunday School classes.
In-person worship services at 8:30 a.m. and 11 a.m. are offered every Sunday.
OR participate in worship on our website by clicking the link below https://bridgewaterumc.com/sermons.
OR i
Sunday, May 16 to May 22 Offerings
Last Week's Offerings of $ includes all contributions to BUMC (general fund for operating expenses, electronic giving, mission, and special giving).
BUMC needs to average $9,478.85 a week in giving to the general fund to keep up with projected costs in 2021. The BUMC operating budget for 2021 is $492,900.
"Attendance and Offering" artwork from Newsletternewsletter.com used with permission.
Thank you for your prayers, leadership, and support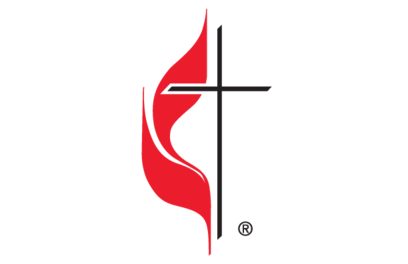 A Place to Belong, A Place for You.
Our address is: 219 North Main Street, Bridgewater, VA, 22812