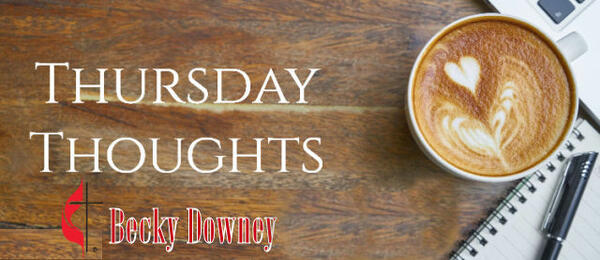 Thursday Thoughts May 27, 2021
Are we ready for the "language of love?"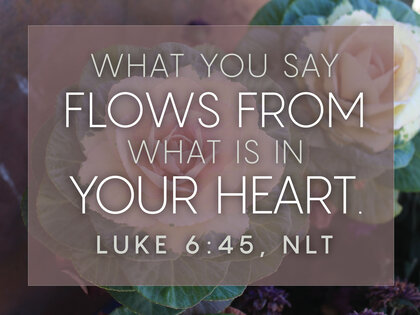 We celebrated Pentecost last Sunday, and we heard the familiar story of how the disciples of Jesus received the Holy Spirit and what the people witnessed who were in town for the Jewish festival of Shavuot, the wheat harvest festival. Jewish pilgrims had come from around the ancient world to participate in the festivities. The coming of the Holy Spirit came 50 days after Pentecost, the same time as Shavuot. The disciples, maybe as many as 120, were shut up in a room when a fierce wind came sweeping thru the room, and flames that looked like tongues of fire came to rest on each of them.
Each of the disciples was gifted with the indwelling of the Holy Spirit. Can you imagine the chaos? We can imagine the disciples spilling out of the room and into the street where the harvest festival was taking place. The disciples were speaking in languages of all the different countries of the festival attendees. They were shouting and running through the crowds acting so bizarrely that the witnesses thought them drunk. They were telling of the miracle that had just occurred and telling it in a love language they had never used before.
Peter addressed the crowd telling them that Jesus had promised not to leave them alone and that a comforter would come. And that he had arrived in the wind and flame. Many were baptized that day, 3000 according to Scripture, and they too received the gift of the Holy Spirit.
Fast forward 2000+ years. What is the "love" language we speak? Would strangers know that we are Christ-followers from what comes from our mouths? The Scriptures devote a lot of verses about how we speak.
In James 3:5-11 we read this, "Likewise the tongue is a small part of the body, but it makes great boasts. Consider what a great forest is set on fire by a small spark. The tongue also is a fire and is itself set on fire by hell. All kinds of animals, birds, reptiles, and sea creatures are being tamed and have been tamed by mankind, but no human being can tame the tongue. It is a restless evil, full of deadly poison. With the tongue, we praise our Lord and Father, and with it, we curse human beings, who have been made in God's likeness. Out of the same mouth come praise and cursing. My brothers and sisters, this should not be. Can both fresh water and saltwater flow from the same spring?"
And what comes out of our mouth is also what is in our hearts according to Luke 6:45, "A good man brings good things out of the good stored up in his heart, and an evil man brings evil things out of the evil stored up in his heart. For the mouth speaks what the heart is full of."
We have the opportunity each time we are with people to demonstrate who and whose we are. I don't mean the street corner, Bible-thumping, judgmental, frenzied rhetoric that we hear from fanatical Christians. What a turn-off!
Ephesians 4:29-32 tells us this, "Do not let any unwholesome talk come out of your mouths, but only what is helpful for building others up according to their needs, that it may benefit those who listen. And do not grieve the Holy Spirit of God, with whom you were sealed for the day of redemption. Get rid of all bitterness, rage, and anger, brawling and slander, along with every form of malice. Be kind and compassionate to one another, forgiving each other just as Christ God forgave you."
God loves us, and we are to use our gift of the Holy Spirit to share that love with others. How do we do that? 1 John 4:13 puts it this way, "This is how we know that we live in him and he in us: He has given us of his Spirit. And we have seen and testify that the Father has sent his Son to be the Savior of the world. If anyone acknowledges that Jesus is the Son of God, God lives in them and they in God. And so we know and rely on the love God has for us. God is love. Whoever lives in love lives in God, and God in them."
Let's make sure we take time to appreciate the season of Pentecost and use the language of love as we go about our lives.
Blessings,
Becky
"Be kind" artwork from Newsletternewsletter.com is used with permission.
A Place to Belong, A Place for You.
Our address is: 219 North Main Street, Bridgewater, VA, 22812