Brookfield Church of Christ
August 11, 2019 Sun am Matt. 7:21-23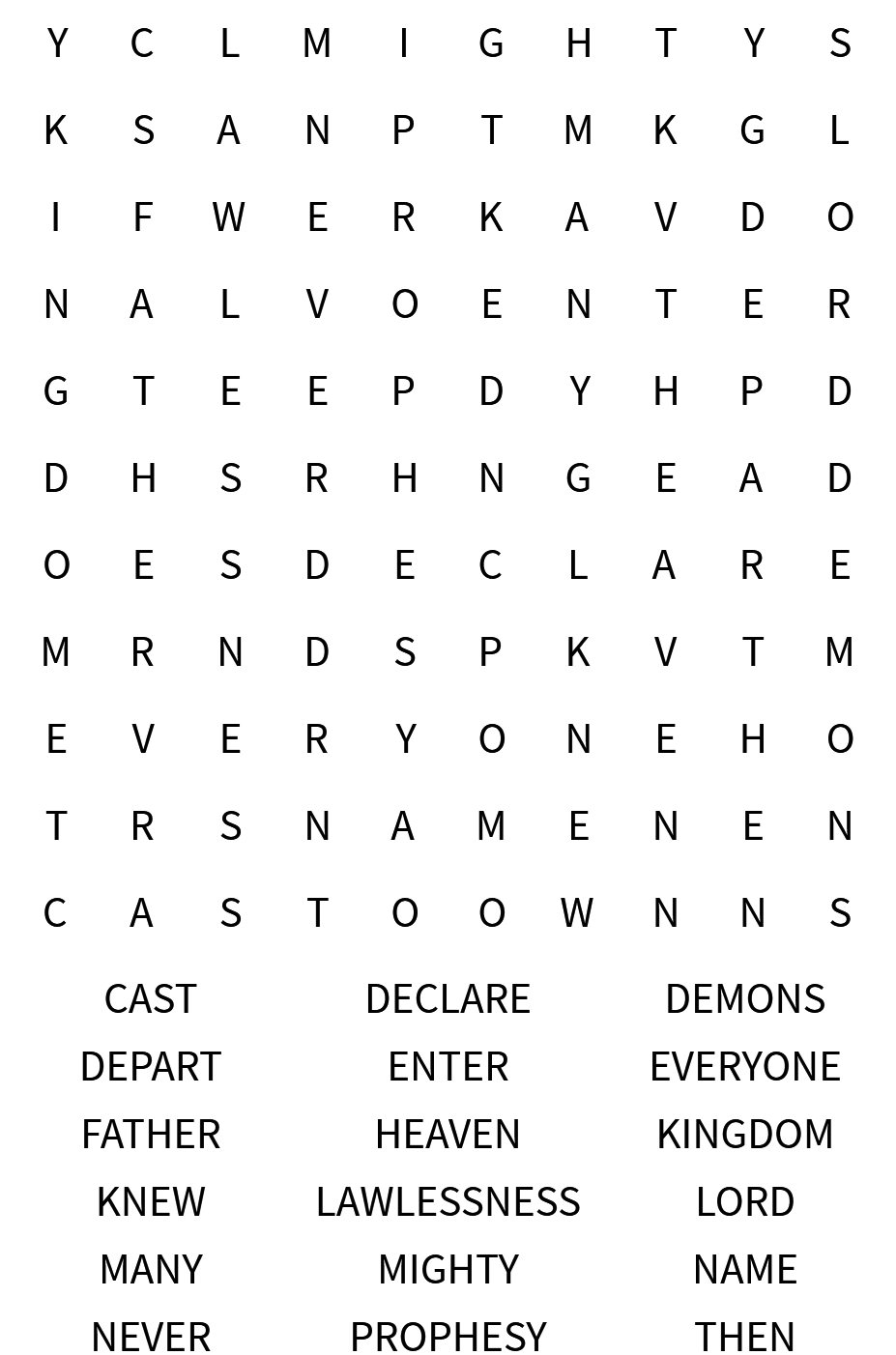 What does it mean to study to show thyself approved unto God?
The apostle Paul wrote to the evangelist Timothy, Study to show thyself approved unto God, a workman that needeth not to be ashamed, rightly dividing the word of truth (2 Timothy 2:15).
This verse well-illustrates the need for understanding that word meanings may change, and we must be ever on guard against misapplying or twisting scripture, even when we try to teach the truth. The rendering, study to show thyself approved unto God is found only in the King James Version, translated in the year 1611. In 1611 the word study meant strive or be diligent. Thus the New American Standard Bible renders the verse, Be diligent to present yourself approved to God as a workman who does not need to be ashamed, handling accurately the word of truth. The New International Version renders the verse, Do your best to present yourself to God as one approved, a workman who does not need to be ashamed and who correctly handles the word of truth.
Bible study is very important, but 2 Timothy 2:15 is not just a command to study the Bible. Being an approved workman involves much more. Paul wanted Timothy to understand that to be a workman that God could approve, he would have to be diligent in his service to God. God is not the kind of Master that accepts shoddy work! By earnestly applying himself in service, Timothy would not need to be ashamed as he stood before God in the day of judgment. To be that diligent, approved workman, he would have to correctly handle the word of truth, what the King James Version renders, rightly dividing the word of truth. Of necessity, correctly handling the Bible, the word of truth will involve much study, contemplation, and prayer. It will involve bringing an open mind, an open heart, and a faithful life to the word of truth. Implied in the correct handling is the proper understanding of the divisions between the Old and the New Covenants, understanding that the New Testament is the rule of faith and practice for Christians today.
The goal of being an approved workman should be the goal of all of God's children. In the verses immediately before 2 Timothy 2:15, Paul stressed the importance of living faithfully before God, even to the point of suffering. If we suffer, we shall also reign with him: if we deny him, he also will deny us (2 Timothy 2:12). He then told Timothy, Of these things put them in remembrance, charging them before the Lord that they strive not about words to no profit, but to the subverting of the hearers (2 Timothy 2:14). The evangelist Timothy was to remind his hearers of the sacrifice of Christ, the need for serving Him, and the need to work diligently to be approved workmen before God. The diligent application of all our energy to the service of God will allow us to join Timothy standing before God without shame. Nothing will help us more to please God than to handle carefully and correctly God's written word. We should look to the written word of God with the same reverence as the psalmist who wrote, Thy word is a lamp unto my feet, and a light unto my path (Psalm 119:105).
What about all the atrocities Christians have committed in the name of religion?
Many people dislike organized religion in general - not just Christianity.

Some people blame organized religion for most of history's killings.

It is also sometimes claimed that more people have been killed in the name of Christ than for any other reason.

Is this true, and is Christ or his teaching to blame?

1. Deaths Attributed to Christianity

Crusades and Inquisitions

The total number of deaths estimated to lie at the feet of humanity's poor practice of Christianity is approximately 17 million.

Ancient Wars in Old Testament

On what basis do we believe killings were attributed or authorized by God?

The Old Testament reveals God ordered Israel to attack and destroy certain peoples and cities.

In every such case, the people or city targeted for destruction had been rebuked by God hundreds of years before and urged to repent.

And they shall come back here in the fourth generation, for the iniquity of the Amorites is not yet complete."

and the land became unclean, so that I punished its iniquity, and the land vomited out its inhabitants.

but you shall devote them to complete destruction, the Hittites and the Amorites, the Canaanites and the Perizzites, the Hivites and the Jebusites, as the

Lord

your God has commanded,

I gave her time to repent, but she refuses to repent of her sexual immorality.

The Lord is not slow to fulfill his promise as some count slowness, but is patient toward you, not wishing that any should perish, but that all should reach repentance.

The terrible killings of the Crusades, Inquisitions, and early Reformation periods are

not outlined or even suggested in the Bible

.

I gave her time to repent, but she refuses to repent of her sexual immorality.

The Bible never ordered the slaughter of Muslims, Jews, Protestant Christians, or Catholic Christians.

These deaths were carried out by fanatical and biblically illiterate people

Deaths Attributed to Non-Christianity

Hitler's Germany

exterminated

6 million

Jews and killed about

9 million

Christians

Stalin purges

in the Russian republics prior to and continuing after World War II killed roughly

40 to 60 million

people

Mao's

China

25 million

killed or intentionally starved

Mussolini, ruler ships within

Ethiopia

,

Uganda

,

Rwanda

,

Sudan

,

Iraq

if my people who are called by my name humble themselves, and pray and seek my face and turn from their wicked ways, then I will hear from heaven and will forgive their sin and heal their land.

So faith comes from hearing, and hearing through the word of Christ.

And without faith it is impossible to please him, for whoever would draw near to God must believe that he exists and that he rewards those who seek him.

No, I tell you; but unless you repent, you will all likewise perish."

For with the heart one believes and is justified, and with the mouth one confesses and is saved.

And Peter said to them, "Repent and be baptized every one of you in the name of Jesus Christ for the forgiveness of your sins, and you will receive the gift of the Holy Spirit.

I have fought the good fight, I have finished the race, I have kept the faith.
Let us get to know you!
Please take a moment to send us your information so that we may stay connected with you. Your information is carefully managed and protected.
How did you hear about us?