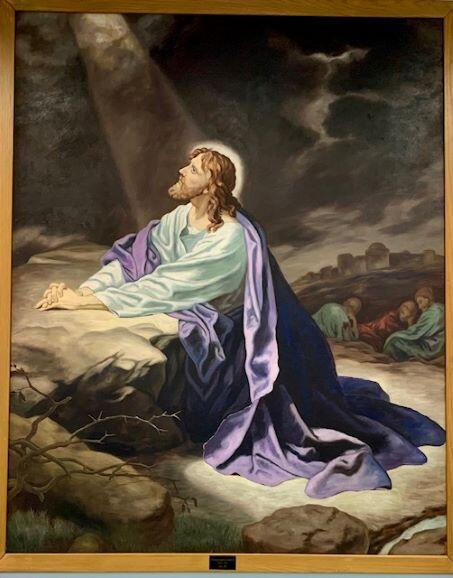 Blue Rock United Brethren In Christ
March 13 2022
Sermon
March 13, 2022 Matthew 5:27-32
LISTEN TO THE MESSAGE
Called To Dedication
I. ___________ Jesus without _______________.
After this, Jesus went out and saw a tax collector by the name of Levi
sitting at his tax booth. "Follow me," Jesus said to him,…. Luke 5:27
…and Levi got up, left everything and followed Him. Luke 5:28
II. __________ Jesus with your ____________.
Then Levi held a great banquet for Jesus at his house, and a large crowd of
tax collectors and others were eating with them. Luke 5:29
But the Pharisees and the teachers of the law who belonged to their sect complained to His disciples, "Why do you eat and drink with tax collectors
and 'sinners'?" Luke 5:30
III. _________ to Jesus for your __________.
Jesus answered them, "It is not the healthy who need a doctor, but
the sick. Luke 5:31
I have not come to call the righteous, but sinners to repentance."
Luke 5:32
NEXT STEPS
1. Let go of anything that keeps you from following
Jesus completely. Then, enjoy the journey of faith
that Jesus wants you to be fully dedicated to. Leave
behind anything that distracts you from Jesus.
2. Let those in your circle of friends/family know that Jesus is the best thing in your life. Use informal
ways like sharing a meal with them to show that
you are dedicated to Jesus because of His love.
3. Let Jesus be the only cure that you are accepting as the remedy for your sin problem. Move on from
anyone who acts self-righteous. Stay dedicated to
Jesus and share Him as the only real cure.
Announcements
Easter Egg Hunt will be on April 9th at 11:00 am. We are beginning to collect monetary donations for candy. If you would like to donate, please place your donation in the tithing boxes. Please see Bonnie Shockey or Stephanie Doell with questions. Rain date is April 16th.
How to Give Online: We encourage you to begin giving through our new online giving platform, Faithlife Giving. It's easy to make one-time and recurring gifts, plus view your giving history.
Simply go to www.bluerockchurch.org and click 'giving' in the top right corner of the webpage.
or text "Give" with the amount (e.g. "Give $50") to 717-200-4911 and follow the prompts. For a recurring gift, you'll need to create a Faithlife account so you can keep track of your giving methods.
Please contact the church office if you have any questions. Thank you for being part of what God is doing at Blue Rock Church!
Clearstream: Opt into the Blue Rock Church Wide text service for
updates on church services, new events, prayer requests and weather related matters.
With Winter Weather approaching, it will be the fastest and most accurate way for the church to communicate with the congregation.
Test Bluerock to 94000, you will receive a text back asking for your name to verify the number.
Upcoming Events
Upcoming Events
March
15th Senior Citizens – Parlor House – 11:30 am
16th Executive Leadership Board 5:00 pm
Congregation Welcome 6:30 pm
20th First Day of Spring


April
9th Easter Egg Hunt – 11:00 am (Corrected Date)
10th Easter Event/Communion/Palm Sunday
15th Good Friday
16th Easter Egg Hunt – 11:00 am (Rain Date)
17th Easter
19th Senior Citizens – Parlor House – 11:30 am
19th VBS Meeting 6:30 pm
20th Executive Leadership Board – 5:00 pm
Congregation Welcome – 6:30 pm
Prayer Requests
Who are YOU praying for this week?
Harold Rosenberger Debbie Knepper
George Walls t Betty Monn Kathy
Lee Eisenhard David Hinkle
Pat Izer Noreen Selby
Let us get to know you!
Please take a moment to send us your information so that we may stay connected with you. Your information is carefully managed and protected.
How did you hear about us?