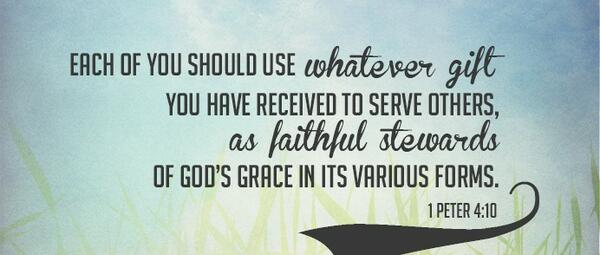 Boiling Springs Christian Outreach
June 2021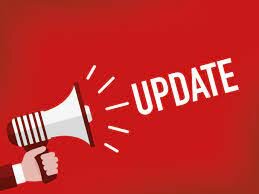 UPDATE regarding our conversations with the Apollo United Presbyterian Church
Consensus is that a "partnership" in which the costs for pastoral leadership are shared offers a short-term solution but is financially unsustainable over the long-term. So the partnership option is no longer being considered.
On the other hand, both sessions affirmed that the option of uniting the two congregations is worth exploring. A first step of such exploration will be creating opportunities for interacting with each other. So on 2 Sundays this summer, we shall worship together, specifically:
Sunday, July 18 - 10:00 a.m. - at Boiling Springs Presbyterian Church and
Sunday, August 8 - 10:00 a.m. - at Apollo United Presbyterian Church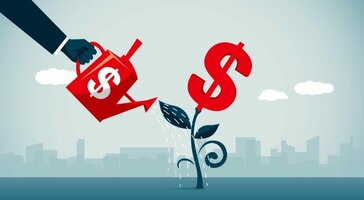 The gift that keeps on giving to God's ceaseless quest to reconcile all people in the name of Christ (Ephesians 1:10)
Consider a gift to our BSPC Endowment Fund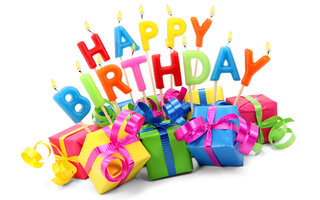 1 David Klingensmith and Chris Stewart
7 Dylan Sloan
9 Bernice Bittinger and Cody Brown
11 Deb Rabickow
12 Shad Jaworskyj
13 Tracie Foster
15 Maura Loughrey
19 Chris L. Stewart
21 Susan Beard
23 Lois Conn
24 Brittany Foster and Sarah Fulton
30 Dan Townsend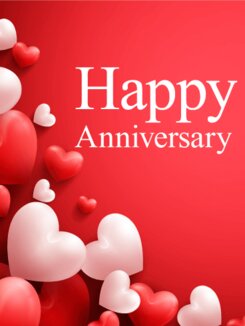 23 Ray and Lisa Kuntz
24 Dale and Nancy Burns
25 Chris and Sue Stewart
27 Bob and Margie Baker and also Dan and Patti Townsend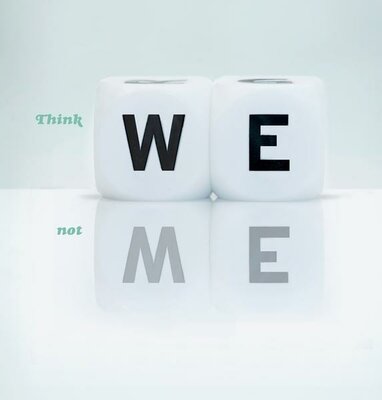 CALLED TO THE LIFE OF UNLIKENESS
(June 2021)
Paul's letter to the community of faith in Rome asserts that "we do not know how to pray as we ought" (8:26). That phrase probably punctured a few pious egos in Rome.
Dietrich Bonhoeffer (the martyred German pastor-theologian hanged by the Nazis) in his "Psalms: Prayer- book of the Bible" insisted that it is a "dangerous error" to think that "the heart prays by itself. . . The rich- ness of the Word of God ought to determine our prayer, not the poverty of our heart." And, Jesus himself also bluntly stated that "When you are praying, do not heap up empty phrases as the Gentiles [that's us] do; for they think that they will be heard because of their many words." (Matt. 6:7).
But, as wisely presaged by the writer of Ecclesiastes: "What has been . . . is what will be,
and what has been done . . . is what will be done;
there is nothing new under the sun." (Ecclesiastes 1:9)
So, no "we do not know how to pray as we ought," which certainly is more than disappointing to Jesus who tried to teach us how to pray in both Matthew (6:9-13) and Luke (11:2-4).
Too often though, we grope for prayerful words whether it be responding to people
-suffering from a crisis or joy-filled with success
-confronting a catastrophe or absorbed in accomplishment
-distraught over loss of home or business from a natural disaster
-traumatized by a mass shooting
-diagnosed with a progressive disease
-or breaking up a long-term relationship
Awkwardly, we search our hearts for meaningful words but, too often, our stumbling and fumbling blurts out "You'll be in my thoughts and prayers" which have become the vogue equivalent of "Have a nice day."
Say what you want about the ineptitude of the blockhead and, often, self-serving disciples, but give them credit for recognizing their incompetence when it came to prayer and their boldness in exposing their ineptitude by asking: "Lord, teach us to pray, as John taught his disciples." (Lk. 11:1).
And teach us, Jesus did! In fact, he commanded us to "Pray then in this way" (Matt. 6:9), and "When you pray, say" (Lk. 1:2): "Our Father " which immediately draws us into a relationship with God and with one another. By beginning with the words "Our Father," Jesus steers us away from reducing the Christian faith to the personal, subjective, and private, and propels us (kicking and screaming) into the communal and ecclesial, making our prayer a means of loving our neighbors. Nine (yes 9) times in the Lord's Prayer, Jesus invokes the 1st person plural (we, us, our), and employs the 1st person singular (I, me, my) zero (0) times in the Lord's Prayer. Yet, we succumb to the lure of individualism, writ large, which is the primary block to "our knowing how to pray as we ought."
For example, Peter Smith's "must read" recent article in the Post-Gazette,
mosque-no-problem/stories/202104290173
entitled "For many: No congregation, no problem," offers vignettes of various people who evidence the article's title of "no congregation, no problem."
Barely 20 years ago, 70% of Americans said they belonged to a synagogue, church, or mosque. Today, that average has plummeted to 47%, for virtually every demographic group. Why? Many, many reasons, including:
-secularization of culture
-loss of social advantage to belonging to a congregation
-competition for time on days of worship
-alliances between churches and politicians on the right
Perhaps most common is the "me" theme as in:
"the church did not fill my solace and comfort needs"
"I got a lot more out of poetry or even the novels I was studying than I was out of the Bible"
"I found more spiritual nurture and community in my practices of yoga and meditation"
"It wasn't that I was mad about anything, but church wasn't doing it for me anymore,"
What all of the above seemingly missed is that Christian faith never ever was about "me" but about "us". Christian faith never ever was about looking out for #1, much less green-lighting our survival-of-the-fittest instincts to rule our lives.
And prayer never ever was a private chat with God much less a self-centered monologue in which you pour out your heart, list your woes, and hand over your wish list.
On the contrary, to pray "Our Father" is to accept responsibility for someone beyond oneself and family and friends. The opening word "Our" in the Lord's Prayer instantly draws a wider circle around our lives and reminds us of our human need (yes need!) for one another, of how interdependent (yes, interdependent) our lives are to the whole human menagerie of people including
-hospital workers
-public transit employees
-caregivers
-law enforcement officers
-firefighters
-grocery store clerks
-housekeepers
who do not know you or even your name yet daily offer their service and often risk their lives for you (especially throughout this pandemic) to keep the country functioning. They cannot perform their jobs from homes. And, social distancing typically never was an option for these workers, many of whom have long been underpaid and treated as expendable.
Christianity is intrinsically social-communal. "Being church" is a physical and social interaction with others, all of God's children.
So, how to pray? Start by recognizing that conversations with this God revealed in the life, death, and resurrection of Jesus Christ are challenging even difficult. But, joining our voices with saints above and saints below. beginning with the word "our," helps us to pray as we ought: more truthfully, more authentically, more communally, more faithfully in the name of Christ.
–Peter C. Bower
UNDERSTANDING CORPORATE WORSHIP: Prayer of Confession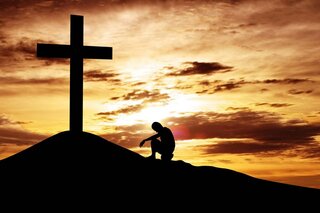 Why do we offer a prayer of confession? To remember all that God has done for us in Christ is to be confronted with the fact of God's astonishing love and our own unworthiness. Who can deserve Christ's sacrifice???? All we can do is to respond to God's merciful goodness by confessing our sin to- gether in true repentance.
Following the confession of sin, a leader of worship (not necessarily an ordained minister) always de- clares to the people the assurance of their forgiveness in Christ. Leaders do not do so because their words procure forgiveness, but because they are declaring to all assembled the reality of the divine
mercy. The power to forgive sin does not rest within the church, particularly with its leaders. Rather,
forgiveness is the gospel we preach, the good news of the cross.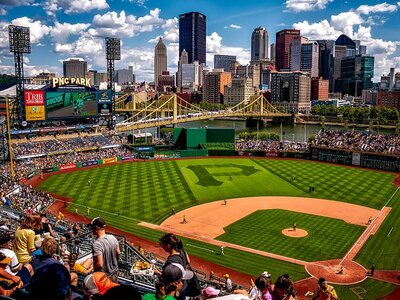 "2021 Summer Outing: Pittsburgh Pirates vs. St. Louis"
When: Saturday, 28 August 2021, @ 4:30 p.m.
Supper at the Bower's home in the Burgh cost: $25.00 per person
(includes Brunch AND game ticket)
(make checks payable to "Boiling Springs Presbyterian Church") (+ indicate at bottom: "Pirates Game")
Preference to first 37 individuals to sign up AND pay.
NOTE: At the moment, the Pirates are limiting their seating capacity to 50%, but will slowly
increase that percentage up to 100%, so we are guaranteed tickets for this game. So, please sign up now on the sheet in the hallway. Also, please SAVE THIS
DATE as we shall substitute another churchwide activity if necessary.
The Christian Outreach Newsletter
Boiling Springs Presbyterian Church
P. O. Box 154
Corner of Route 56 and Ridge Road Spring Church, PA 15686
Telephone number: 724-478-1523
Welcome to Our Community of Faith
Our address is: 1668 PA-56, Spring Church, PA 15686, USA