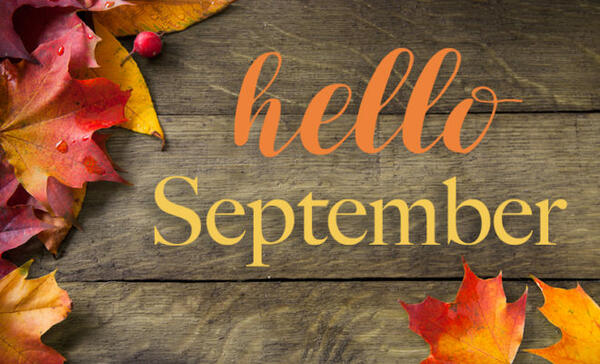 Boiling Springs
THE CHRISTIAN OUTREACH NEWSLETTER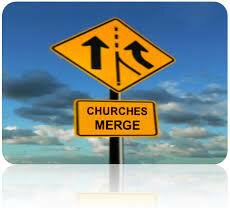 UPDATE regarding our conversations with the Apollo United Presbyterian Church about the possibility of uniting our two congregations:
During the most recent joint session meeting, 7 task forces were formed to examine data about each church and discuss ways in which to unite various ministries and programs as well as construct new bylaws, staffing patterns, policies, and so forth
EVERY MEMBER is invited, encouraged, NEEDED to participate in one or more of these task forces. Contact any session member (or the persons identified below) regarding the task force in which you would like to participate.
1. Ministry: fellowship, formation, education - Alicia Kavulic
2. Mission: PCUSA mission, local mission, Rwanda, Presbyterian Women, Deacons – Josh Dunmire
3. Worship: order of worship, sacraments, music, choirs, special services, weddings, funerals - Melissa Ray
4. Governance: bylaws, session, manual of operations - Patti Townsend
5. Administration/Staff: staffing patterns, personnel policies, volunteer/paid staff - Dana Myers
6. Properties: inventory, condition, location, disposition - Donna Rupert
7. Finances: budget, investments, endowment funds - Dana Myers
NEXT JOINT SESSION MEETING - MONDAY, 27 SEPTEMBER 6:30 p.m. @ BSPC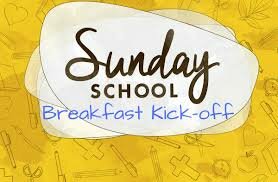 SUNDAY, September 12 – 16th Sunday after Pentecost
9:45 a.m. – "Sunday School Welcome Back Breakfast"
Pancakes and other breakfast goodies will be served!
Let's get the new year off to a great start!!
We hope to see all of our Sunday School friends (young and not so young) at the pavilion that morning for food, fellowship and fun!!
11:00 a.m. – Corporate Worship, including celebration of the Lord's Supper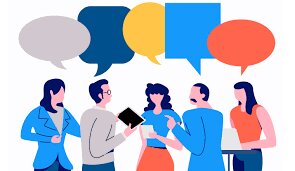 CALLED TO THE LIFE OF UNLIKENESS
(September 2021)
Some years or decades ago, someone whose name has long been lost in the passing of years, offered an observation that there are essentially three types of people: purists, legalists, and bottom-liners. Each category includes a range of prevalence and intensity that sweeps across a continuum from moderate to excessive.
Purists, for instance, span the spectrum from ideologues and moralists to crusaders and zealots. Generally, they insist on absolute adherence to values, morals, principles, scrupulous actions, and are unwilling to sacrifice or dilute such imperatives. Good is good, and right is right, and anything in between is unacceptable. Purists may even quote a Bible verse as proof that their comments and questions and challenges are biblically-based.
Often, their only acceptable goal is the whole loaf and nothing but the whole loaf. IF it is not the whole loaf, then it is worthless. Better no loaf than less than a whole loaf. Either a 3.5 trillion dollar human infrastructure bill is passed than a lesser amount doomed to failure in trying to fulfill all the needs.
You are likely to find purists closer to the ends of a continuum. Be careful, however, about labeling such persons with negative value judgments because purists also typically include idealists and romanticists, dreamers and visionaries. They nudge and even push us out of our comfort zone. Without them, creativity and innovation find it difficult to come to expression in public much less produce tangible changes and growth in society. Though purists may seem to perch themselves on the edge of self-righteousness, they can be counted on to uphold standards and keep us in accord with the moral compass of our lives.
Legalists are the rules and regulations people. Every decision, according to legalists, must follow the jots and tittles of the law. They are sticklers for ensuring proper procedures. They often nitpick financial re- ports, even the nickels and dimes, to ensure that all is done "decently and in order" (a frequently referenced phrase in our Presbyterian Book of Order).
Legalists are apt to cite text from rule books or documents as proof that their comments and questions and challenges are legitimately-based. Words such as "must", "required", "mandated", or "prescribed" are frequently invoked:
-all the required steps delineated in the rule book must be followed
-three bids for purchase or repair are required
An acceptable loaf to a legalist is a loaf prepared exactly in accordance with a recipe's specific ingredients, correct measures, and its mixing and baking directions. The texture and size of the loaf are secondary issues to legalists who are more concerned that every "t" be crossed and every "i" be dotted. As long as all the rules and procedures are rightly adhered to, then whatever the result, is the result.
Legalists can be narrow-minded and disputatious at times but without legalists checking and verifying every detail, the risk of disorder and chaos increases which ruptures relationships and the whole enterprise called "church" can run aground. So, praise for legalists whose contributions are needed and valued in keeping hands on the wheel and the ship on course.
Bottom line people are not much concerned with measuring purity or marching in lock-step with rules and procedures, for they are laser-focused on the outcome of a situation or question or problem. The most important aspect is the result–the bottom line. So, whatever it takes to reach an acceptable solution is paramount for these folks because better half a loaf than no loaf. And to reach that bottom line of a middle ground usually takes negotiation and compromise. Call bottom-line people, pragmatists writ large. Unfortunately, bottom line people often are scorned by purists as "accommodating sell outs" bordering on spineless human beings unable or unwilling to stand up for anything.
But, imagine a world without bottom-line people: purists at various points on the continuum endlessly battling each other without a hint of budging from their wholly right position or opinion. No one wants to hear much less consider facts because everybody already knows what they believe. Meanwhile, the legalists are preoccupied with obeying the correct rules regarding equal time for "show and tell" by each fractious clique while oblivious to the ongoing turmoil if not self-destruction.
Good thing there are some bargaining bottom-line people who can mediate shouting matches before they devolve into hostile words and actions. Check out some video clips of recent school board or city council meetings in which pro-mask and anti-mask fanatics exchange white hot words which deteriorate into hostile fisticuffs and people genuflecting or gesturing with Nazi salutes to Board or Council members. Lord, have mercy!
With which of these 3 types of people do you find yourself most in alignment. If you say that you see your- self as a mixture of all three kinds, that may be true but, typically, you will exhibit a proclivity for one type over the others. One type will be your most common mode, so toward which type do you find yourself gravitating?
For any group or organization or church(!) to plan its life together and accomplish its mission, it needs a blend of all three of the above types of persons.
And if one type dominates, then the group can find itself endlessly spinning its wheels
-trying to create castles in the air
-or, bogged down in parsing rulebooks
-or, hammering out any agreement or plan so everybody can go home
As we continue our conversations with each other and, especially, with our sisters and brothers in Christ of the Apollo United Presbyterian Church, keep in mind this 3-part typology of people, value each type, em- brace each type, because we need all 3 types of persons conversing and debating and planning in the name of Christ.
–Peter C. Bower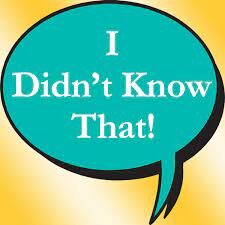 UNDERSTANDING CORPORATE WORSHIP: Declaration of Pardon
Following the confession of sin, a leader of worship (not necessarily an ordained minister) al- ways declares to the people the assurance of their forgiveness in Christ.
Leaders do not do so because their words procure forgiveness, but because they are declaring to all assembled the reality of the divine mercy. The power to forgive sin does not rest within the church, particularly with its leaders.
Rather, forgiveness is the gospel we preach, the good news of the cross. May the astoundingly good news of our reconciliation to God through Jesus Christ free our tongues to sing mighty praise to God (e.g., "glorias"). Please take the opportunity to pass along this understanding of corporate worship to the children of this congregation.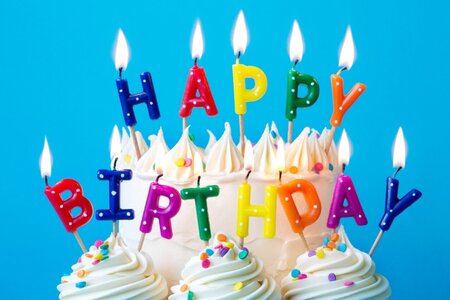 8 Debbie Gerardi
14 Jean Pugliese
Sophia Renee Gerardi
Nicholas Klonowski
20 Mary Lou Altmire
21 Sharon Ford
26 Bill L. North
Calvin Hilty
28 Donna Rupert
Linda Waitkus
29 Jeff Ford
30 Sally North
Bethany Ford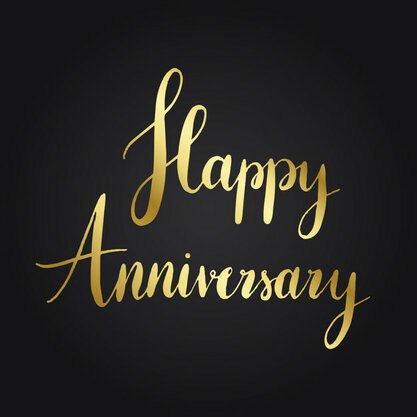 2 Leonard and Debbie Miller
15 Debbie and Chris Gerardi
22 Raymond and Mandy Varner
23 Jon and Jody Smoyer
25 Tim and Gretchen Blystone
26 Justin and Sarah Crissman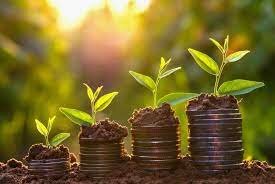 The gift that keeps on giving to God's ceaseless quest to reconcile all people in the name of Christ (Ephesians 1:10)
Consider a gift to our BSPC Endowment Fund
As of 30 June 2021:
Principal (non-spendable) = $77,829.10
Earned Income (spendable) = 51,032.86
TOTAL = $128,861.96
When our total reaches $200,000, we qualify for higher earning rates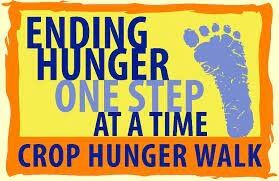 CROP WALK: The CROP Walk will be held on October 3, at 2:00 P.M. at the entrance of the Roaring Run Trail.
Registration begins at 1:30.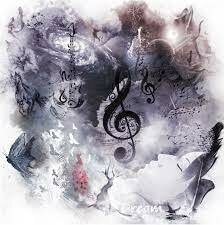 Attention ALL musicians and those who love music! We will be holding another Musical Creativity Event the evening of Sunday, September 19, 2021, 6:00 pm-8:00 pm! This will be a joint event with our brothers and sisters in Christ from Apollo United Presbyterian Church.
All musicians and music-lovers are invited to
a Musical Creativity Session. "What is a Musical Creativity Session," you ask? It will be a time to gather with our instruments, including voices, to brainstorm ideas of ways we can combine our talents to enhance our music during worship services. Please plan to attend and utilize this opportunity to work together to expand our talents and spiritual gifts! You do not have to RSVP in order to attend. Please reach out to Melissa Ray with any questions: 724-875-2133
Welcome to Our Community of Faith
Our address is: 1668 PA-56, Spring Church, PA 15686, USA