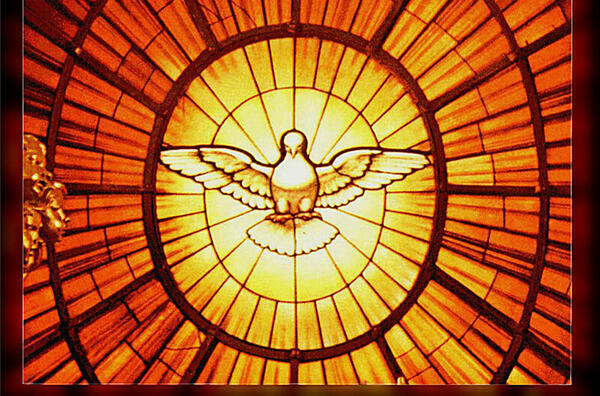 THE BOILING SPRINGS PRESBYTERIAN CHURCH
CHRISTIAN OUTREACH NEWSLETTER
May 2021
PASTORAL EMERGENCIES contact Peter Bower via email at zpcbower@aol.com or (412) 621 - 0367.
HYMNALS AVAILABLE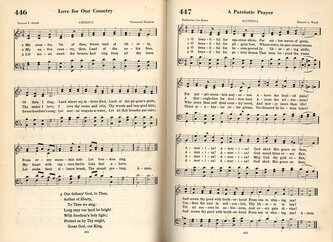 We have quite a few of the old hymnals Hymns of the Family of God. If you would like one or more of these, please contact Donna Rupert 724-697-4444 or Josh Dunmire at 724-472-6645
SWISS STEAK DINNER RESULTS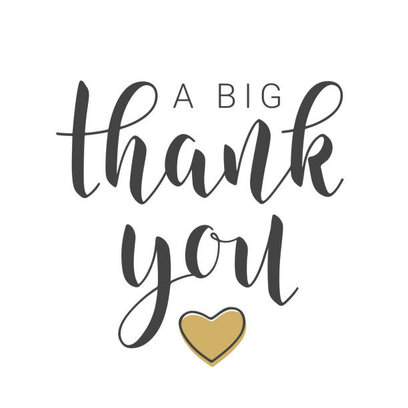 The profit from the Swiss Steak Dinner was $1400.00 and will be placed in the General Fund. Thanks to all who support this fund raiser.
UNDERSTANDING CORPORATE WORSHIP: Call to Confession
The Call to Confession serves as the opening movement of an integrally related triadic (threefold) form: Call to Confession, Confession of Sin, and Declaration of Forgiveness. The Call to Confession both lays the ground of confessing and provides, in Reformed fashion, a note of grace, for forgiveness precedes repentance. God's grace is prior to our confession. True repentance is not a cause of grace, for grace is already and always at work. In announcing God's mercy, the "call to confession" invites us to confess the brokenness in our lives.
Please take the opportunity to pass along this understanding of corporate worship to the children of this congregation.
CALLED TO THE LIFE OF UNLIKENESS (May 2021)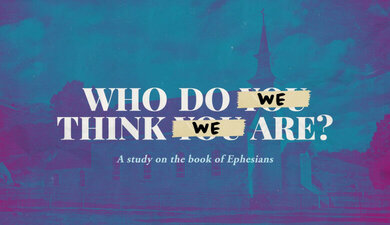 The gift that keeps on giving to God's ceaseless quest to reconcile all people in the name of Christ (Ephesians 1:10)
At the moment of your miraculous birth, your flaccid lungs were filled with fluid. But within several seconds after delivery, your lungs inflated, and began expanding and compressing on their own, moving oxygen into your bloodstream (inhalation) and removing carbon dioxide by breathing out (exhalation). You then took your first breath, though more like a gasp. A live birth certificate bearing your name was issued and certified. And the days of the precious gift of your life began to unfold.
During the ensuing days, months, years, or decades of your life, virtually nothing is guaranteed 100%. To be sure, laughter and tears, joys and sorrows, health and sickness are all highly likely but not in any foreordained equitable proportion or distribution.
The only certainty about your life is that at some future date and time, a death certificate bearing your name will be issued and certified–not a happy thought, but an empirically truthful thought confirmed throughout history. We are born, we live, and we die. Death may come by tragic accident, natural caus- es, or a progressive disease but, as the Brits say, it is as sure as eggs that some future day will be your death date, though neither you nor anybody knows when.
[We Christians are not fatalists who believe there is a predetermined date when we shall die, and regardless of who we are or what we are doing, we shall breathe our last, peri- od. No, we Christians do not embrace such folly.]
We humans, however, do spend scads of anxious time and energy and money striving to postpone the date on our death certificate. We search for longer life if not eternal life by frenzied exercise, nutritional purity, anti-aging pills and creams, testosterone supplements, hyperbaric chambers, electro-shock thera- py, exoskeleton technology, transfusions of blood from younger people, and even synthetic snake ven- om. Lord, have mercy! We humans are such desperate suckers willing to try anything to ward off death that the lure of magazine racks at grocery store checkouts proclaiming cutting-edge solutions and po- tions from A to Z are hard to resist (even if we do not buy, we peek inside, yes?).
Mostly, however, we save ourselves all that time and money and worry by simply denying that our death date exists. Death? What's that? We will use any word or phrase to avoid uttering the word "death:" passed away, departed, slipped away, succumbed, lost the battle, did not make it, went to be with the Lord, went to Heaven . . . all avoid the reality of death which eventually will conquer each of us some day. Thus, Shakespeare's Julius Caesar profoundly asserts that:
"Cowards die many times before their deaths;
The valiant never taste of death but once." (Act ll, scene 2)
Try as we might, however, we cannot avoid the inevitability of death, especially our death. From the moment of our very first breath, our life-sands in the top bulb of the hourglass of time are constantly flowing through the narrow neck of days, months, and years of cherished life to the bottom bulb. And, some day, those grains of life-sand will run out, at which time we shall breathe our last. Bottom line: we all will die.
But we do know that the very second of our first breath of life, in effect, begins the countdown to death. Each day, we all are moving closer to our death date, we just do not know when that will arrive. True, some people might receive advance notice of a statistically-based time-frame of so many months or years to live. But those are only statistical averages for a mass of people, not the actual time-frame for your individual life. Moreover, death could still seize you via tragic accident or natural disaster whose suddenness pre- cludes any kind of advance notice much less preparation. So, none of us know the answer to the when ques- tion of our death.
Why so much talk about death? Why any need to speak of death, especially our eventual death? Because until you accept the reality of your inevitable, certain-to-happen death, you cannot fully live the gift of the life with which you have been blessed. Until then you will waste the gift of your life trying to avoid or deny death.
But, IF you accept the reality of your future death, THEN the far more important–in fact ultimate–question is what is the purpose of your life?
Are you a random collection of atoms and molecules that go around "life" only once, so grab your share to- day and eat, drink, and be merry, for tomorrow you may die. That is an option embraced by some people.
But, if you believe you were blessed with the gift of life for purpose, then that changes the equation from focusing on me, me, and me to what? To live the life with which you have been blessed means you first must discover the purpose of your life in the name of Christ.
–Peter C. Bower
p.s.: To live the life with which we have been blessed as a church, means we first must discover the purpose
of our life together as a church in the name of Christ.
MAY BIRTHDAYS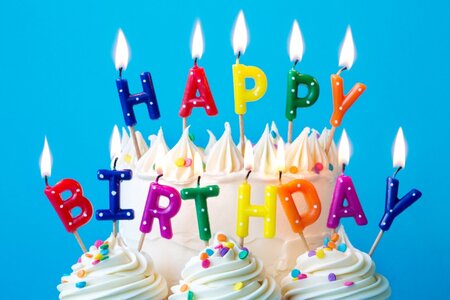 5 Mandy Varner
7 Aaron Myers
9 Marjorie Baker
15 Sarah Crissman
Alicia Kavulic
16 Deborah Miller
23 Anastasia Klonowski
24 Nancy Burns
Dorothy Huselton
Chad Toland
27 Melissa Ray
28 Jacob Duriancik
29 Cameron Schall


MAY ANNIVERSARIES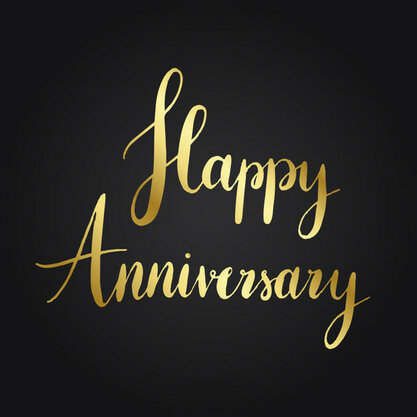 4 Dick and Debbie Townsend
16 Bob and Muriel Stewart
27 John and Connie Costrini
"2021 Summer Outing: Pittsburgh Pirates vs. St. Louis"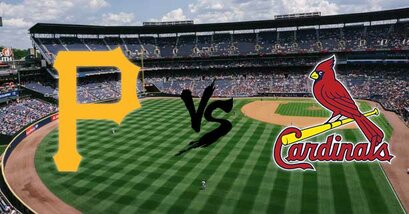 "2021 Summer Outing: Pittsburgh Pirates vs. St. Louis"
When: Saturday, 28 August 2021, @ 4:30 p.m.
Supper at the Bower's home in the Burgh cost: $25.00 per person
(includes Brunch AND game ticket)
(make checks payable to "Boiling Springs Presbyterian Church") (+ indicate at bottom: "Pirates Game")
Preference to first 37 individuals to sign up AND pay.
NOTE: At the moment, the Pirates are limiting their seating capacity to only 25%, but have guaranteed that we will be part of that 25% for this game. So, you now may sign up on the sheet in the hallway, but we shall continue to monitor this situation. And, whatever the outcome, please SAVE THlS DATE as we shall substi- tute another churchwide activity if necessary.
The Christian Outreach Newsletter
Boiling Springs Presbyterian Church
P. O. Box 154
Corner of Route 56 and Ridge Road Spring Church, PA 15686
MAY 2021
Welcome to Our Community of Faith
Our address is: 1668 PA-56, Spring Church, PA 15686, USA