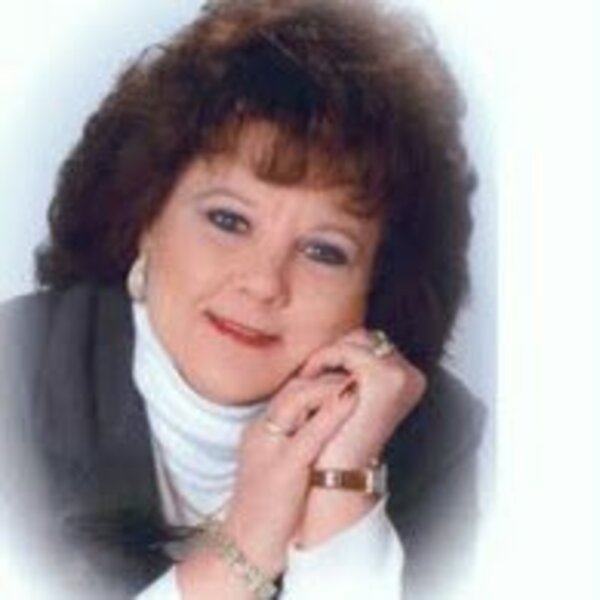 Who Do We Really Love?
October 2019
Who do we Really Love?
A sad truth today is that many of us say we know The Lord and We confess He is our Savior and that we Love Him. BUT we don't always do what the Word instructs us to do. Do you realize the scriptures tell us Jesus could say on that great day —that He doesn't know us!!! I don't find anywhere in the Word that He will be accepting excuses or make exceptions for any of us for our acts of disobedience.
Matt 7:21 "Not everyone who says to me, 'Lord, Lord,' will enter the kingdom of heaven, but only the one who does the will of my Father who is in heaven. 22 Many will say to me on that day, 'Lord, Lord, did we not prophesy in your name and in your name drive out demons and in your name perform many miracles?' 23 Then I will tell them plainly, 'I never knew you. Away from me, you evildoers!'24 "Therefore everyone who hears these words of mine and puts them into practice is like a wise man who built his house on the rock.25 The rain came down, the streams rose, and the winds blew and beat against that house; yet it did not fall, because it had its foundation on the rock.26 But everyone who hears these words of mine and does not put them into practice is like a foolish man who built his house on sand. 27 The rain came down, the streams rose, and the winds blew and beat against that house, and it fell with a great crash."
I realize this can seem harsh, for Our Lord is merciful and loving. But we must be very careful folks-that we aren't deceiving ourselves like the foolish man in vs 26- 27....
If we seek Gods plan and remain close to The Holy Spirit, we will know if we are doing His will - His plan or not. We expect faithfulness from Jesus but are we being faithful and diligent to do ALL that we are called to or are supposed to be doing for The Kingdom? Are we even doing anything? Be honest and ask yourself. Am I?
I'm not asking if we are praying, reading His Word or walking in love daily. That should be a 'given' for the children of God. I'm talking about following His voice, fulfilling the call or using the gifts and talents He's placed in each of us to assist the Body of Christ to win the lost and grow the Kingdom. We don't have to be in the 5-fold ministry to follow His plan.
Maybe He's told you to smile and sweep the church parking lot. Maybe you are an Intercessor or called to the 'Helps' ministry or to clean the restrooms or maintain the church security; Or send out Hello or Birthday cards? Maybe He's told you to pray and invite people everywhere you go to come to church? Are you doing those things you're called to do? Not just one time or every now and then. But consistently?
I'm not saying this to bring guilt and condemnation. Don't fall into that trap! Those are devices of the enemy that he uses to pull us down. NO! I'm here to help you! My goal is to remind us all just why we are here. To share the Good News and minister the Love of God to those hurting.
Take a minute right now! Grab a notepad or sheet of paper. Let's see? Make a list of what you did today for God on the left. Then list a normal day's plan and agenda to the right. How long is His list? Or is there a list at all? Or which list gets priority to complete? His work or yours? What about Yesterday? The day before? Last week? This whole Year?
Some may say-But Pastor Val-I have so much going on! My life is so complicated with work, family, my kids. So, whose life isn't busy? No 'Buts' accepted here'! The world is full of stuff and distractions to keep us all too busy! What comes first?
We are either devoted to God or to ourselves. Let's break it down and be honest. We will each enter the Kingdom, or will we be one that's turned away?
Yes, we have certain responsibilities here. But in the end, do they all really matter? Which is more important to accomplish? We must be sold out to Jesus and Love Him with our whole hearts! We can't just skip through life 5-6 days each week, go to church a couple times a week or month, tithe on occasion and expect The Lord to bless us, show mercy and still invite us in to be with Him. It just doesn't happen that way. The Word explains this for our good! God sees how we spend our days. He knows our heart!
We are commanded to be about the Fathers business! Every day in some way or form! Jesus loves us and shed His blood for us to be able to live in victory every day! Having a so-so attitude to just barely get by is not going to help us to receive the results we may be expecting. There are no 'short cuts' with Jesus.
Luke 9:23 Then he said to them all: "Whoever wants to be my disciple must deny themselves and take up their cross daily and follow me.
Matt 16:26 What good will it be for someone to gain the whole world, yet forfeit their soul? Or what can anyone give in exchange for their soul? 27 For the Son of Man is going to come in his Father's glory with his angels, and then he will reward each person according to what they have done. 28 "Truly I tell you, some who are standing here will not taste death before they see the Son of Man coming in his kingdom."
Let's Examine our lives folks! Make that list while we still have time even if it is short! Repent if needed; Ask for direction and lets all get busy about what matters most! Let's let God see who we truly love with what time there is left! We can ALL work together and still make a difference for Him, so we don't miss our chance to 'enter in' with him! Hallelujah!
Come join us at Living Word Christian Church, Dalton, Ga. where we strive to teach, preach and walk in the fullness of God's word and plan for our lives! Celebration Service times 10:30am every Sunday.
Caffeine corner opens at 10am for free refreshments and brief fellowship. Pre-service prayer begins at 10:15.
Everyone is welcome!!
Christ Centered Word Based and Spirit Led
Our address is: 513 Benjamin Way, Dalton, GA 30721, USA