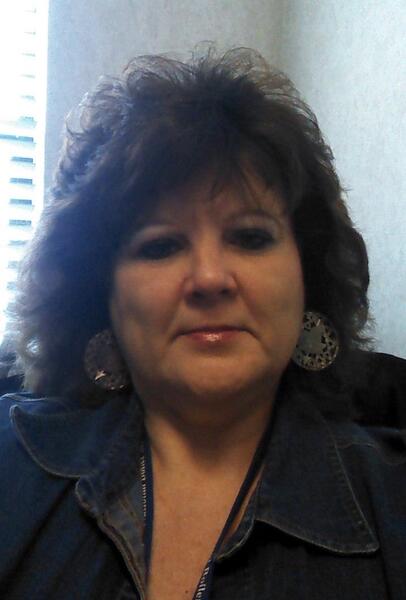 Relationships
Relationships
As Pastors, we see so many folks in broken relationships these days. I personally believe it's partly because they rush into 'feel good' relationships simply because they want to have 'someone'. Neither party fully understanding 'committment' but sometimes seeing themselves as having 'conquered' another person's freedom. Convinced somehow in some twisted idea of having or holding ownership of someone else makes you a better person.
Just because a lot of people see their friends have 'someone' they think they need to grab up whatever/whoever comes along first so they're not on the outside looking in. In my life's experience and observation of people, I believe a big part of these ideas stem from sheer loneliness (driven more and more by social media and isolation). It could also start from the ideas of needy or co-dependent people that don't know how to be happy and content with just themselves.
Having personally gone through broken relationships far in the past I can tell you; genuinely Loving someone is not OWNING them ! Nor is it control or making demands of the other person. In fact, these three things have nothing to do with being committed or succeeding in any type of healthy relationship.
After 30 years in ministry and 35 years of marriage I'm certainly not an expert but I'm no novice either. As young people tend to get excited over the passion and attention of a suitor, physical emotions can become the dominant voice. A genuine relationship with someone can be an amazing rollercoaster ride of ups and downs, laughter, and tears. Flashes of annoyance, even anger. Moments of feeling so wonderful and complete to find someone to be with that truly cares. Being able to Rely on another person without fear of betrayal. 1Peter 4:8-10Above all, love each other deeply, because love covers over a multitude of sins. 9 Offer hospitality to one another without grumbling. 10 Each of you should use whatever gift you have received to serve others, as faithful stewards of God's grace in its various forms....
In this day and age, actually in my opinion, for the past 30-40+ year's casual sex has become a 'pacifier' or a 'band aid' of a sort for a lot of individuals (young or more mature) that can't seem to handle being alone or are incapable of 'making it on their own'. Whether it's coping with the stress of any given day or the need to be held and nurtured for a brief period of time. The body was not created to be a type of currency for exchange of payments for a favor, nor for control or for financial gain.
My generation was taught basic morals in that 'being' with someone, required some sort of commitment to the other person. It wasn't just an option or cure for boredom or amusement. Now, I'm certainly not saying this never occurred. Exchanging casual 'favors' for money has been around a lot longer than we have but it was done with discretion and was not as 'socially accepted' as it seems to be now. Morals and standards have been lowered distinctively in the last few generations.
A Love in Life is meant to be so much more than having a warm body sleeping next to you, so you are accepted or 'fit in' with the world. It's being in a responsible relationship and being accountable for your actions all the time. These are learned traits of character and behavior that have long ago been dropped from the 'parenting' equation in probably 80% (I'm guessing) of American households today. Instead of being taught abstinence our kids are equipped for safe sex 'techniques' to ensure 'accidents' are kept to a minimum.
The natural body that was intended to be 'sacred' has been used more as a temptation, influence or even a means to gain or have control in a relationship. Sadly, people are finding out too late that a young person's innocence can be expected for payment or as a bargaining tool, instead of given out of love, respect, and commitment for a lasting relationship. I could get into more detail on the subject however, it would be a whole new chapter of thought.
Getting back to the subject of lost ideals in a relationship; Keeping a commitment has been made out or confused with 'total' surrender of one's self ideas and losing oneself to the rule of another individual. That's just not true. What it really means is not giving up but setting aside your own selfish ambitions at times so someone else can 'shine' in the moment. It's endurance, (long suffering) and having respect for each other's feelings or desires ALL the time, not just when it's convenient or if we feel like it. It's putting effort into each day to be kind, caring and sometimes apologetic if the situation arises. Not always because we're wrong but because being right isn't as important as our support in the relationship. 1 Cor 13::14 Do everything in love...
It's being willing to sacrifice and compromise with each other so neither lose themselves by giving up everything. It's discussions without dictating or ultimatums. It's encouragement and giving of ourselves at any given moment without any strings of expectation attached. It's working together as 'one' to accomplish common goals, Requiring separate roles sometimes, yet in harmony together for an agreed upon result!
It's not being ashamed of holding hands in public or fear of being perceived as 'weak' because of offering assistance to help each other or giving in. It's being sure both have time for their own personal space or interests on occasion even if they both don't enjoy the same interests.
More importantly it's keeping a strong foundation of The Word of God and His unconditional love in our hearts so we can communicate and LISTEN to one another without criticism or judgements. We can be there as a safe place or sounding board for each other when thoughts or ideas erupt and sometimes get so convoluted, we have to speak out to sort them out. It's going through the tougher times without putting blame on each other but moving forward for a solution, as a team to weather life's storms and pulling closer together instead of pushing away or being more content by being apart. 1Cor 13:4-8 Love is patient, love is kind. It does not envy, it does not boast, it is not proud. 5 It does not dishonor others, it is not self-seeking, it is not easily angered, it keeps no record of wrongs. 6 Love does not delight in evil but rejoices with the truth. 7 It always protects, always trusts, always hopes, always perseveres. 8 Love never fails.
God created us male and female. We are each one separate yet able to be 'as one' with the 'right' person and we can work together through life in total harmony and unity. Not with one better or greater than the other. Our Heavenly Father loves each of us and cares deeply for us.
Some folks are satisfied being alone while others are not. No one is superior in their choice. If Each of us have a special relationship with The Lord, we will know which choice is best for us. And He will give us our hearts desire at the right time.
Don't let others nor life's pressures push you into a certain way of thinking. Don't let the world dictate a relationship. If we listen to the Holy Spirit and follow His leading, we will find our hearts desire is always found in Him. Regardless of whether we walk through this life single or beside someone else. It doesn't matter who on this earth is part of our natural life. Our strength, trust and joy should always come from Our Heavenly Father. Not from any man or woman.
Our dependence and focus as children of God is on Jesus Christ. He said He will never leave us nor forsake us. (Heb 13:5, Deut 31:6).
Find comfort and rest knowing The Precious Holy Spirit of God is our refuge and our safe place so we are never alone.
Christ Centered Word Based and Spirit Led
Our address is: 513 Benjamin Way, Dalton, GA 30721, USA