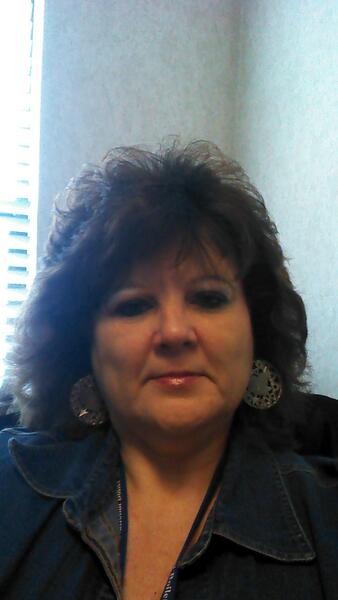 It's Been A While Folks!
It's Been A While Folks!
James 5: 16 NLT(says) Confess your sins to each other and pray for each other so It's been awhile folks!
James 5: 16 NLT(says) Confess your sins to each other and pray for each other so that you may be healed. The earnest prayer of a righteous person has great power and produces wonderful results.
So I pray that this will help you steer clear of these pitfalls.
I have had to take some 'time-out' to step back and get refocused on the importance of walking in God's love. I, as well as some others I've talked with recently, had found myself distracted and caught in a web of distrust and confusion over the recent 'election' in this country.
Instead of remaining a willing vessel made available for 'His use', I had fallen short and allowed the subtle tactics of the enemy and this worlds corruption to get a foothold in my thinking. Instead of praying and looking for people in need of The love of Jesus and his ministry, I kept looming over the news events of every day, becoming more agitated, frustrated, aggravated AND just plain Disgusted!
In Luke 15:11-32 it gives us the example to us of the Prodigal son. How he went out from His father for a time and was listening, seeing, and doing things that were contrary to what he had learned from his father. We may not be out in the world living foolishly or blatantly seeking a sinful nature, but We can easily get ' caught up' in what's going on around us to the point we can't hear that still small voice pro-ding, warning or urging us to stay clear of specific topics or areas of the world that are unhealthy and ungodly.
We can get distracted by 'wrong ideas' and frustrated at what or how we think things should be.
But -see my point -here, in verse 17 -it says 'When he (the son) came to himself' he realized the error of his way and decided to turn back from the world and it's disheartening ways and to return home. He knew he had been caught up in the lies of going along with the world. He had allowed his mind to listen to corrupt ideas and give heed to the world's agenda. Upon realizing the error, he knew if he continued on that same path it could lead to destruction and he would remain miserable and perhaps even lost.
Now, I'm sure it was probably 'just me' but the trash I was allowing into my eye gates and ear gates was coming out of my mouth as negative, critical and anxious words or foolish gaffes about the destiny of this country, our future and its current leaders. When I 'came to myself', I realized I had allowed strife into my thoughts that created a great unrest in my body.
-2Tim 2:16 Avoid godless chatter, because those who indulge in it will become more and more ungodly. 17 Their teaching will spread like gangrene.
-1Cor 15:33 Do not be misled: "Bad company corrupts good character."
Now, I may not be the sharpest knife in the drawer, but I can certainly see where I'd been missing the whole point of 'guarding my heart, mind and mouth'. I was allowing my mind to feed on all the political comments and reports that the news, the world and even some close acquaintances were expressing. I saw how I was judging, rationalizing, and criticizing (I'm just being truthful with you), even anxious to a point where nothing seemed positive. Everything I heard was distorted and seemed to be pointing to a gloom and doom takeover. These thoughts were totally unacceptable and contrary to what I knew was true in the scriptures. The Holy Spirit reminded me!
—Prov 3: 5 Trust in the LORD with all your heart and do not lean on your own understanding. 6 In all your ways acknowledge Him, And He will make your paths straight.
—Jn 14:27 Peace I leave with you; My peace I give to you; not as the world gives do I give to you. Do not let your heart be troubled, nor let it be fearful.
When I realized this 'garbage thinking' had taken a foothold I had to repent. I searched my heart and asked The Lord to cleanse me and wash me free of the sin. He was faithful as always to bring me out of that muck and mire. He is sooo patient and merciful! Thank God!
Friend, if you have been or perhaps still are caught up in that devilish whirlwind of chaos, confusion or even fear of your future; Please, hear this! Step back! Stir up the Word of God within you! Take some time to get yourself refocused!
Deut. 31:6 The LORD himself goes before you and will be with you; he will never leave you nor forsake you. Do not be afraid; do not be discouraged."
Isa 41: 13 For I, the LORD your God,
hold your right hand;it is I who say to you, "Fear not,I am the one who helps you."
-Phil 4: 6 Do not be anxious about anything, but in every situation, by prayer and petition, with thanksgiving, present your requests to God. 7 And the peace of God, which transcends all understanding, will guard your hearts and your minds in Christ Jesus. 8 Finally, brothers and sisters, whatever is true, whatever is noble, whatever is right, whatever is pure, whatever is lovely, whatever is admirable—if anything is excellent or praiseworthy—think about such things.
We must Keep our mind free from the trash the enemy throws in our paths! The 'garbage' that he wants us to see and hear and receive and recycle. Remember, Be 'on guard' ! Repent if it's necessary and renew your mind to Gods promises. The enemy is a liar, and he will continue to roam about the earth to seek out those whom he may be able to devour. (Referring to 1Ptr 5:8) Don't faint! Don't quit! Continue to walk in the love of God that he has so freely given us! That's how we can make a difference! When tough moments arise-Stand together-with us and push on through! Let all the 'yuck' roll past you! So you can Let your light shine for Jesus for All to see His goodness! We know that through Christ, ALL things are possible for those that believe!
That's You and me! We believe! And Together, with Christ, We are and continue to live Victorious because of His Great Love, His authority, by and through the Blood of Christ has been given to us so we might 'move past' all those things that matter not… and we can focus on the things that do! The earnest prayer of a righteous person has great power and produces wonderful results.
Christ Centered Word Based and Spirit Led
Our address is: 513 Benjamin Way, Dalton, GA 30721, USA