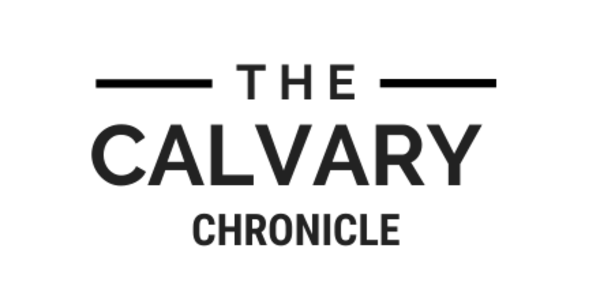 This Week at Calvary!
This Week's Readings
Week 17
1 Samuel 9-10; Acts 8
1 Samuel 11-13; Psalm 38; Acts 9
1 Samuel 14; Psalm 124; Acts 10
1 Samuel 15-16; 1 Chron. 1; Psalm 39; Acts 11
1 Samuel 17; 1 Chron. 2; Acts 12
Evening Devotions!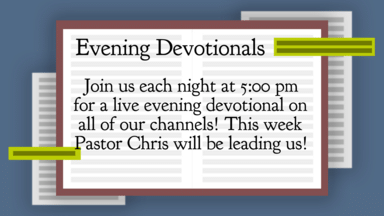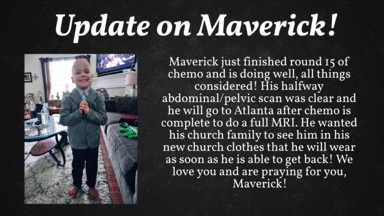 This Week's Blog!
Acts 8-9: Never Too Far Gone
By Chris Watson
Have you ever felt like there is something in your past, or maybe even something in your present that is so bad that Jesus couldn't possibly love you? You are constantly looking for something that can fill this hole in your life, but nothing seems to do the trick. Maybe you really would like to go to church or would like to discover who Jesus is and why people are talking about this hope that they have in Him. Maybe you have accepted Jesus in your life, and there is this freedom that you feel in your relationship with Him, but when it comes to telling others or teaching others about Him, you feel inadequate.
" And Saul approved of his execution" (Acts 8:1). This is how our reading for this week begins in the book of Acts. Stephen, one of the leaders of the early church has been preaching the difference between Jewish law and life through the Holy Spirit. He infuriates the religious leaders and they stone him to death. This is the set-up of a character that is dead set against the growth and expansion of the early church. In fact, when I picture Saul's persecution of the early church, I picture something very similar to the Nazi's. It talks about him going from house to house and dragging those affiliated with the church off into prison. Later, in chapter 9, Saul is so dead set against the spread of the church that he goes to the religious leaders and requests authorization to go to other cities and arrest those belonging to the church there as well.
However, just like in the life of Joseph, what was meant for evil, God intended for good (Genesis 50:20). We see that even before Jesus meets Saul on the road to Damascus, God is using the persecution to further His Kingdom. Jesus tells his disciples that they will be His witnesses to all of Judea, Samaria, and to the ends of the earth; but up to this time, their ministry has remained in Jerusalem. It is not until Saul begins chasing the church from their homes in Jerusalem, that they begin to spread out. In fact, prior to the beginning of Saul's missionary journeys, God has already placed believers in Samaria, Damascus, Caesarea, Lydda, Joppa, Phoenicia, Cyprus, and Antioch.
Then Saul has a personal encounter with Jesus on the road to Damascus. The man ravaging the early church. The man who was similar to the Nazi Gestapo. Saul meets Jesus and it turns his whole life upside down. Saul changes from the chief persecutor of the Christian church to the foremost missionary of the church and the primary writer of the New Testament. I can't help but think, what if Saul had thought he was disqualified from speaking the gospel because of his past? What if Saul was too afraid to go around the other leaders of the church because he was too concerned about what they might think of him? 2 Corinthians 5:17 tells us, "Therefore, if anyone is in Christ, he is a new creation. The old has passed away; behold, the new has come."
Connecting People to Jesus by Sharing Life Together.
Our address is: 4625 Waters Ave, Savannah, GA 31404, USA