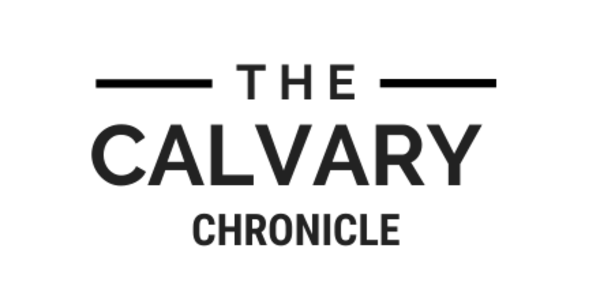 This Week at Calvary!
This Week's Readings
Week 21
2 Samuel 13-14; Acts 28
2 Samuel 15-17; Psalm 3, 63; Romans 1
2 Samuel 18-20; Psalm 34; Romans 2
2 Samuel 21-23; Psalm 18; Romans 3
2 Samuel 24; 1 Chron. 21; Romans 4
Happy Memorial Day!
This Week's Blog!
Romans 1: Faithful Performance
By Derward Poole
In a little cemetery at Cane Ridge, Kentucky, one grave stands out from the rest. On its tombstone are the words: "Barton W. Stone … Minister of the Gospel of Christ and Distinguished Reformer of the Nineteenth Century." Stone was a leader in the great 1801 Cane Ridge Revival---over 20,000 attended---that led to the first Christian churches of Kentucky.
In Romans 1:8, Paul says, "First, I thank my God through Jesus Christ for you all, because your faith is being proclaimed throughout the whole world." When he wrote to the Romans, he, too, paid tribute to their faithful Christian service. In thinking about it during these days, the word success is used once. The word faithful is used 83 times. It seems that there is less emphasis on success than on the faithful performance of Christian service. In the parable of the talents (matthew 25:14-30), the slaves who had earned five and two talents, respectively, received the same commendation: "Well done, good and faithful slave; you were faithful with a few things, I will put you in charge of many things, enter into the joy of your master."
How will we like to be remembered? Whether you are a famous leader or an uncelebrated servant, there is no greater tribute than for God to say, 'Well done, good and faithful child of God." Let us thank the Lord for the faithful believers who have gone before us and let us be found faithful.
Connecting People to Jesus by Sharing Life Together.
Our address is: 4625 Waters Ave, Savannah, GA 31404, USA