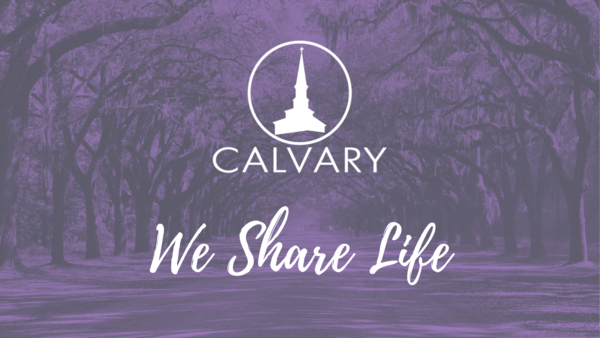 Guidelines for In-Person Services
June 6, 2020
Dear Calvary Family,
It is my pleasure to announce that we will be returning to In-Person Services on June 14th! I want to thank you all for being so patient and continuing to participate as much as possible during our absence from 4625 Waters Ave. We are so excited to Worship with you all again!
Below you will find our guidelines for returning to service. These are not requirements, but they are strong recommendations. We ask that you participate fully in these guidelines. Our service will look different but we will still worship God fully as one body in Christ!
Pastor Kenny
Guidelines
People sixty years old or older, persons suffering from diabetes, heart problems, cancer treatments, obesity, compromised personal immune systems, asthma, or those who have recently been in the hospital for any reason should use their best judgment in attendance.
There will be no Clubhouse/Nursery accommodations or any activities provided for babies or pre-school children. There will be family rooms set up with Calvary's livestream for anyone who may need to leave service with their preschooler. We will continue to post our services live on our website and social media pages for your convenience.
Seating arrangements in the Worship Center it will be arranged so that will adhere to 6ft physical distancing. Please be aware of the signs posted on the pews to know where to sit.
There will be no fellowship time during the Worship service.
Though we have not seen each other in several months, please practice physical distancing at all times. Please do not shake hands or hug one another.
During the invitation, you will be asked to remain in your seats. Please practice praying as you would at the altar in your seat. If you would like to make a decision, please refer to your bulletin for instructions on how to do so.
Please note that all rooms will have a maximum occupancy posted outside that room that will be based on first-come-first-serve. This includes restrooms.
There will be no passing of the offering plate. Instead, offering boxes will be placed at the three main entrances into the Worship Center for you to place your offering.
We encourage you to wear a mask. There will be some will be made available to you if you so desire to wear one. There will also be hand sanitizer at various locations around the building.
Church Liability
All persons attending service during COVID-19 should understand that they do so at their own risk. CBT cannot be held liable for a person's decision to attend the service, even if they suspect they have contracted COVID-19 because of attending one of CBT's worship services.
The recommended practices and principles above are provided for the members and attendees of CBT for their protection and well-being. These are only recommendations and not legal requirements. CBT ushers and/or security will, however, encourage every attendee to comply.
We look forward to Worshipping together again in one building!
Connecting People to Jesus by Sharing Life Together.
Our address is: 4625 Waters Ave, Savannah, GA 31404, USA