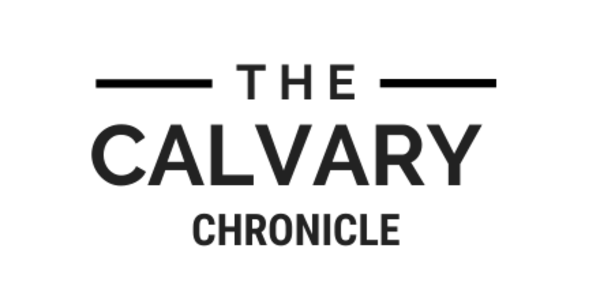 This Week at Calvary!
June 15, 2020
This Week's Readings
Week 23
Proverbs 16-18; Romans 15
Proverbs 19-21; Psalm 40; Romans 16
Proverbs 22-23; Psalm 117; 1 Thes. 1
Proverbs 24-25; Psalm 41; 1 Thes. 2
Proverbs 26-28; 1 Thes. 3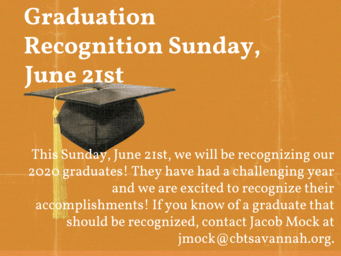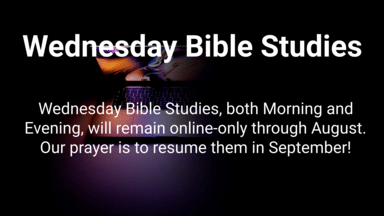 This Week's Blog!
Psalm 40: A Prayerful Heart
By Chris Watson
When history looks back into a person's life there is often one or two things that will be said about that person consistently, regardless of who you ask. A devoted husband; a loving mother; the hardest working person I know; these are some of the things that may describe the life of someone. What about a man after God's own heart? There is one person that comes into your mind when we say that phrase, King David. To me, this seems to be the highest honor a person can have said about them. Now we know that David was certainly not a perfect man, but for most of his life, we see a man who's heart was in a right relationship with God. Long before Jesus demonstrates how we should pray in Matthew 6, David gives us a wonderful example of how to pray with God's will in mind in Psalm 40.
When we begin to unpack the heart of David's prayer in Psalm 40, we see several characteristics of a prayer that flows from a submissive, prayerful heart. He begins the prayer with patience, v.1 "I waited patiently for the Lord." David does not expect or demand God to answer his prayer immediately upon hearing it, but instead waits patiently for God to answer in His timing. This prayer is a prayer of worship, v. 3 "He put a new song in my mouth, a song of praise to our God." While David waits for God to answer his prayer, he worships God for who He is. His prayer is one of Honor to God, v. 5 "You have multiplied, O Lord my God, your wondrous deeds, and your thoughts toward us; none can compare with you!" David reminds God of his faithfulness to God in verses 6-10. "I have spoken of your faithfulness and your salvation;" David speaks of his confidence in God to deliver him from his present troubles in v. 11, confesses his sins in v. 12, and waits all the way until v.13 to make his request of God. He then finishes with giving Honor to the Lord v. 17, and submission to Him v.18.
So how does this line up with how we pray? For many of us, myself included, we find ourselves listing off a laundry list of what we "need" God to do for us. Health, wealth, comfort, and safety are often at the forefront of these lists. However, when we pray, let our hearts to be aligned with God, as David's was, to allow God's will to be done in our lives.
Connecting People to Jesus by Sharing Life Together.
Our address is: 4625 Waters Ave, Savannah, GA 31404, USA