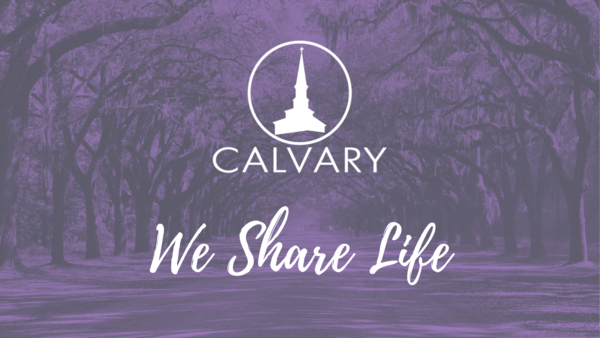 Update Regarding Services
August 7, 2020
Dear Calvary Family
Let us first start off by saying that Pastor Kenny is continuing to recover well and has made improvements. While he is not 100%, he is doing much better and hopes to return to Calvary soon!
Per our last update, we have decided that it was best to cancel on-site services for this Sunday and have them online-only. In an effort to follow the protocol from the CDC, we will have online-only services next Sunday, August 16th, as well. This will give us the proper 14-day break needed to ensure no one else has gotten sick.
On that note, we are encouraged that no other staff or our members have gotten sick in light of this Pastor Kenny's case! Praise be to God!
Here are a few updates as we transition to online-only for the next two weeks:
We will continue to have Vincent Whelan's Connect Class online.
The Paper Goods Drive for the Living Vine will be pushed back two weeks making the last drop off September 13th.
You can continue to get Walmart Gift Cards for the Baxely Children's Home that can either be mailed into the church or a donation can be designated in your giving. The final drop off for the gift cards will be September 13th.
As long as the staff continue to remain healthy, the church office will open on Monday, August 10th.
We thank you for you thoughts and prayers during this time! We are blessed to continue to have services and we can't wait to see you all again in a few weeks!
In Christ,
The Calvary Staff
Connecting People to Jesus by Sharing Life Together.
Our address is: 4625 Waters Ave, Savannah, GA 31404, USA