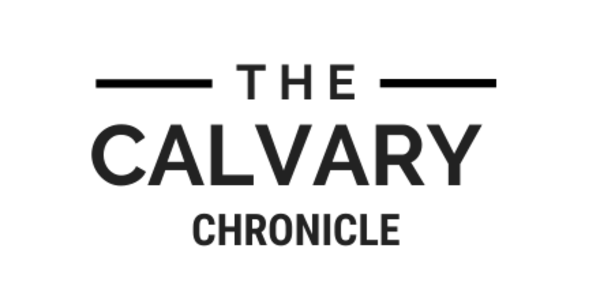 This Week at Calvary!
August 24, 2020
This Week's Readings
Week 34
Isaiah 7-10; Psalm 22; Matthew 26
Isaiah 11-13; Psalm 118; Matthew 27
Isaiah 14-16; Matthew 28
Isaiah 17-19; Psalm 62; 1 Corinthians 1
Isaiah 20-22; 1 Corinthians 2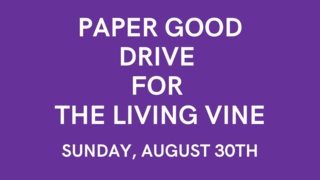 The Paper Good Drive for the Living Vine is this Sunday, August 30th. Drop off any paper goods in the Welcome Center. Some suggestions include: paper towels, toilet paper, paper plates, napkins, tissues, etc.
This Week's Blog!
John 14: Call unto God
By Patrick Mulvehill
"I tell you the truth, anyone who believes in me will do the same works I have done, and even greater works, because I am going to be with the Father. You can ask for anything in my name, and I will do it, so that the Son can bring glory to the Father. Yes, ask me for anything in my name, and I will do it!" - John 14:12-14
I was reminded by my 9 year old son this week that Jesus means what he says. It has been a rough week at work because we, along with the rest of the country, have been struggling with internet issues. With all of the digital learning taking place with students at home there is a lot of strain being placed on the resources we use. One evening as we were getting ready for bed, I was reading the passage in John 14 where Jesus says, "Yes, ask me for anything in my name, and I will do it!" Afterwards while we were praying my son prays, "Jesus, in Your name help daddy fix the internet." It was a sobering moment when I realized that I really hadn't stopped to cry out to the Lord for help during these days of struggle. That I hadn't called out in His name to help me when I didn't have the answer or when feelings of inadequacy overwhelmed me. That I hadn't really been trusting Him for the answer.
If you are finding yourself in an unusually difficult situation, take a moment to stop and call out the creator of Heaven and Earth. Ask for help and peace in His name. Jesus will answer...Jesus will save.
Connecting People to Jesus by Sharing Life Together.
Our address is: 4625 Waters Ave, Savannah, GA 31404, USA