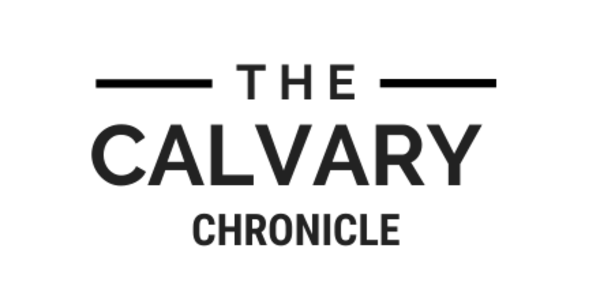 This Week at Calvary!
October 19, 2020
This Week's Readings
Week 42
Lamentations; Psalm 137; 1 Peter 4
Obadiah; Jeremiah 40-42; Psalm 147; 1 Peter 5
Jeremiah 43, 44, 46; 2 Peter 1
Jeremiah 47, 48, 49; Psalm 80; 2 Peter 2
Jeremiah 50-51; 2 Peter 3
Help us Host!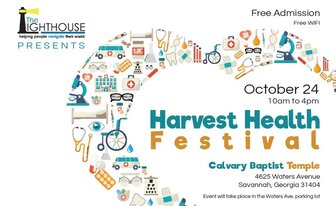 Join us in hosting Harvest Health Festival, this Saturday, October 24th! This is a free event for the community to come and get free health services! We will be hosting a variety of venders put on by The Lighthouse and Lions Club. Calvary will have a booth at the event and we would love for you to join us!
Bumper Bag Sunday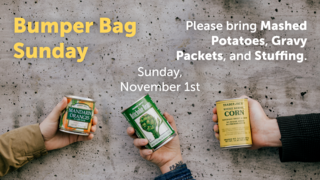 As we did last year, we will be packing 100 holiday meal bags for needy families. To fill those bags, we will be have two bumper bag Sundays. The first will be November 1st in which we are asking that you bring:
Boxed Mashed Potatoes x2
Gravy packets x2
Boxed Stuffing x2
Place these items outside your car before service and they will be collected from there.
Join us for Candy Crush!
This year, we will be hosting Candy Crush, and event for the whole family! At the end of service on November 1st, kids can enjoy getting some candy by walking around the foyer to different decorated tables for candy! They can come dressed in their costumes and have a blast gathering lots of candy! This event is free and open to everyone attends service. Please register your children to ensure we can follow safe protocol.
Also consider hosting a table! There will a prize for the best decorated table!
To register you children or sign up to host a table head to cbtsavannah.org/candycrush
This Week's Blog!
Psalm 95: Celebrate, Worship!
By Derward Poole
Psalm 95:1-7 "O come, let us sing for joy to the Lord, Let us shout joyfully to the rock of our salvation. Let us come before His presence with thanksgiving, Let us shout joyfully to Him with psalms. For the Lord is a great God And a great King above all gods, In whose hand are the depths of the earth, The peaks of the mountains are His also. The sea is His, for it was He who made it, And His hands formed the dry land. Come, let us worship and bow down, Let us kneel before the Lord our Maker. For He is our God, And we are the people of His pasture and the sheep of His hand.
Today, if you would hear His voice, …" (NASB)
Dr. Charles Stanley said of worship, "Of all the things Christ wants for us, loving Him and focusing our attention on Him are the most important." When we celebrate Jesus, we have a sense of revival. When we come to worship, we should expect to hear God's voice and to understand God's voice. The tragedy in our society today is that many are looking and wanting some entertaining, emotional movement. When we worship "focusing all our attention on Him," it builds a foundation for a true experience with the Lord.
In Psalm 95, we have an Invitation to Worship. The method of worship is spelled out for us. First, in verses 1-2, 6, we are exhorted to worship:
=Joyfully (v. 1): Spiritual joy is the heart and soul of thankful praise. Drawing near to God is the reason for rejoicing in the Lord.
=Readily (v. 2a): The anticipation of going to meet Him! There is a readiness of heart offered with pleasure and zeal.
=Gratefully (v. 2a): The grateful recognition of God's gracious dealings with us and all the blessings He has bestowed on us.
=Reverently (v. 6): The posture of profound reverence in attitude. Joy wedded together with seriousness, gratitude wedded with humility, confidence wedded with reverence, and zeal wedded to Holy awe.
In the passage, there is also found the Motives of Worship. We are motivated because:
=The Lord is Supreme (v. 3): He is exalted far above the highest position ascribed to the gods of this world. He is ruler over all!
=The Lord is the Creator and Owner of All (vv. 4-5): From the peaks of the mountains, the deepest, darkest caverns, the depths of the sea, He is the absolute owner and ruler.
=The Lord's Relations to His People (vv. 1b, 7): Our Maker made us capable of worship. It is to Him alone that our worship should be offered. He is the "rock of our salvation." He is unchangeable, faithful, protecting, providing, governing, and watching. He is "our God," and the shepherd of our souls. "Come let us worship and bow down!"
Missionary of the Week!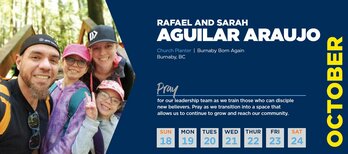 Rafael and Sarah Aguilar Araujo serve with NAMB in Burnaby, BC, in the Vancouver area. This area has 22,687,505 people and there is 1 SBC church for every 41,263 residents. Pray for the discovery and development of indigenous leaders within the churches and church plants.
Connecting People to Jesus by Sharing Life Together.
Our address is: 4625 Waters Ave, Savannah, GA 31404, USA