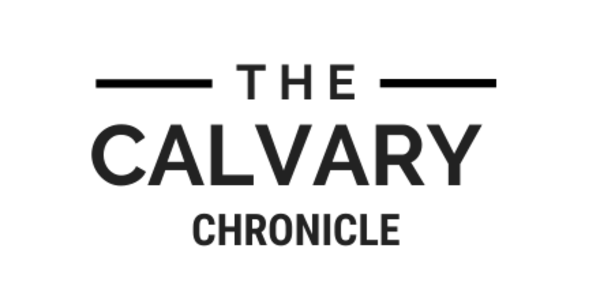 This Week at Calvary!
November 9, 2020
This Week's Readings
Week 45
Ezekiel 31-33; John 11
Ezekiel 34-36; Psalm 86; John 12
Ezekiel 37-39; Psalm 87; John 13
Ezekiel 40-42; John 14
Ezekiel 43-45; Psalm 135; John 15
WMU: Thank You!
Dear Calvary Family,
I'm very happy and thankful to report that because of your kindness and generosity, we have been able to fill 176 backpacks for needy children and their families! Not only have you readily and joyfully responded to the appeal for help, but you have done this during a time of economic uncertainty, pandemic-related lowered attendance, and significant political concerns that vie for your attention and consideration. God sees this.
In Proverbs 11:25 we are told, "The generous will prosper. Those who refresh others will themselves be refreshed." Jesus said in Matthew 5:7 that "God blesses those who are merciful, for they will be shown mercy."
Thank you for helping to show the love of Jesus to each one who receives these backpacks that not only contain items to meet physical needs but also include the greatest spiritual resource: the Word of God. We prayed over these backpacks at the beginning that God would work in the hearts of all who receive them to bring many souls to salvation and a growing relationship with Him. God has the power to do this, and we trust that He will!
To God be the glory!
Sandra Sammons
WMU Director
Bumper Bag Sunday, Nov. 22nd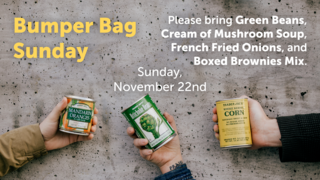 Our final Bumper Bag Sunday is November 22nd. We are asking for:
Green Beans x4
Cream of Mushroom Soup x2
French Fried Onions x2
Boxed Brownies x2
Thank you all for your participation in the first round! We got a lot of food and are on track to pack 100 Holiday Meal Bags!
This Week's Blog!
Ezekiel 36: It's Not About You!
By Chris Watson
"IT'S NOT ABOUT YOU!" The words rang out from the football coach as practice was ending one early summer evening. His players conditioned tirelessly to start the football season and at the end of another hot practice, the players were tiring, on the verge of giving up. For too long the boys with greater skill were allowed to coast by, but today, these boys, with this coach, weren't going to be so lucky. "IT'S NOT ABOUT YOU, SON!" the coach said again. As the final minutes of practice waned, the coach pulled in his team to teach them a valuable lesson. It's not about the name on the back of your jersey, but rather the name on the front. The name on the front of the jersey represents who the member of the team plays for.
In Ezekiel 36, God wants to remind the Israelites that they are in exile because of their conduct and actions. They defiled the holy name of God and as a consequence to their actions they are scattered across the nations. Being scattered throughout the nations, God's holy name continued to take a hit. God is not going to allow this to happen anymore. However, before He begins to restore Israel back to the land, He has a message for them, IT'S NOT ABOUT YOU! In verse 22 He says, "It is not for your sake, O house of Israel, that I am going to do these things, but for the sake of my holy name, which you have profaned among the nations where you have gone." God is doing restorative work to the land and people of Israel. He is doing this so that His name will be glorified. So who's team are you on? Who do you represent? And what can you do to get out of the way, so that God can make His holy name known among the nations?
Missionary of the Week!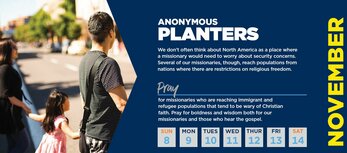 This week we are praying for Anonymous Church Planters in North America. While we don't often consider North America to been a place where religious persecution is a problem, there are NAMB missionaries that serve in restricted religion nations. Pray for their safety, boldness, and that they can reach immigrant and refugee populations.
Connecting People to Jesus by Sharing Life Together.
Our address is: 4625 Waters Ave, Savannah, GA 31404, USA