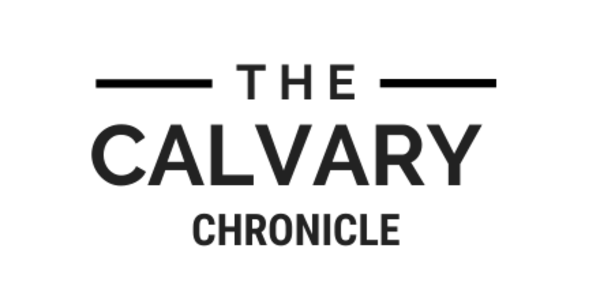 This Week at Calvary!
November 16, 2020
This Week's Readings
Week 46
Ezekiel 46-48; John 16
Daniel 1-3; Psalm 88; John 17
Daniel 4-6; John 18
Daniel 7-9; Psalm 91; John 19
Daniel 10-12; John 20
Bumper Bag Sunday, this Sunday!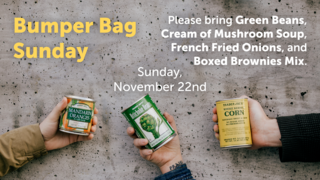 Our final Bumper Bag Sunday is November 22nd. We are asking for:
Green Beans x4
Cream of Mushroom Soup x2
French Fried Onions x2
Boxed Brownies x2
These items being collected are going towards creating 100 Holiday Meal Bags for needy families. If you know of anyone in need of a bad, please email their information to ssnyder@cbtsavannah.org
Wednesday on Tuesday!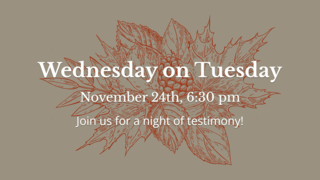 Join us Tuesday, Nov. 24th at 6:30 pm in Wilder Chapel for a night of testimony!
This Week's Blog!
Daniel 3: Shack, Rack, and Benny
By Sarah Snyder
I was a VeggieTales kid! I grew up watching a cucumber named Larry and a tomato named Bob tell me bible stories using an assortment of vegetables. They covered some of the more difficult passages of scripture in a kid-friendly manner. One particular story that I remember to this day is the story of Shadrach, Meshach, and Abednego, or Shack, Rack and Benny as they were called.
While the Veggie Tales version of the Shadrach, Meshack, and Abednego's story is not identical, the main points still translate. Daniel 3 is where we find this incredible triumph. In verse 1, King Nebuchadnezzar was made a statue, most likely of himself. In Ancient Near Eastern countries, kings were like gods. They often made statues of themselves to remind their subjects who was in charge and to act like the king was actually there. King Nebuchadnezzar requires his leaders to bow down to this statue. As the story goes, Shadrach, Meshach, and Abednego refuse worship this statue.
When King Nebuchadnezzar learns of this, he says to the men, "If you do not pay homage to it [the statue], you will immediately be thrown into the midst of the furnace of blazing fire. Now, who is that god who can rescue you from my power" (Daniel 1:15)? This last question should remind us of Genesis 1. When God created humans in his image, he put them here to be his representatives on this earth. We, as God's image bearers, should be the statue that reminds others of God. We are to point others to their creator and be his royal representatives. Sin, however, takes that idea and turns it on its head. Instead of us representing God, we elevate ourselves and make statues of ourselves for others to worship. This is literally what King Nebuchadnezzar does and when challenged, he demands to know what god will defeat him.
Shadrach, Meshack, and Abednego were not 100% confident that God was going to save them (Daniel 1:16-18) but they knew that God would show King Nebuchadnezzar who Yahweh was, one way or another. And of course, God does save them. But an interesting aspect to this story is that God did not simply save the men, he showed King Nebuchadnezzar who he was. He appeared in the furnace with the men to show King Nebuchadnezzar himself so that the king would know that the statue he made was not a god, only Yahweh is.
While I do not see any of us being thrown into fiery furnaces anytime soon, I do see the need to stand up for righteousness and justice no matter the consequences. Not only should we stand for what's right, we should also properly be God's image bearers on this earth. Sin tells us to worship ourselves, to put ourselves first. But God has said that we are to point others to him. Christ came, died, and lived that we might show others to himself.
Missionary of the Week!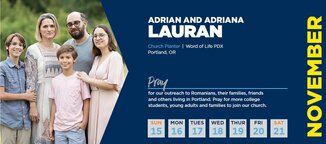 Adriana and Adriana Lauran are church planters in the Portland, OR area. They are international church planters currently helping to reach the Romanian population of Portland. Pray that more like them will follow. Also pray that they reach Romanian families and that young people will join their church.
Connecting People to Jesus by Sharing Life Together.
Our address is: 4625 Waters Ave, Savannah, GA 31404, USA