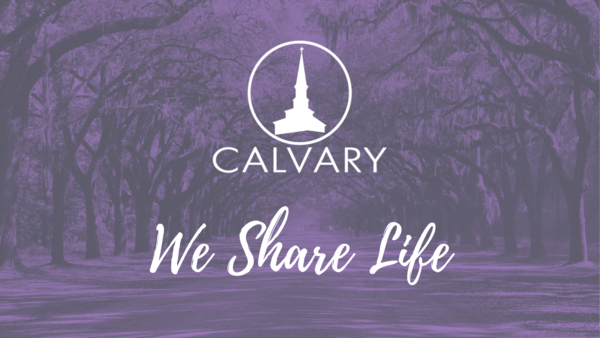 Calvary Kids Summer Events
May 11, 2021
Calvary Kids Summer Schedule
Hello Calvary Family,
Summer is fast approaching and Calvary Kids has some awesome events planned for you to get involved with!
Family Fourth Friday
This will be the last Family Fourth before Summer! So come on Friday, May 28 at 6:00pm for a movie and theater-style dinner. Register here!
Backyard Bible Clubs
While the pandemic has made it difficult to plan and execute large-scale events like VBS, there are many great options for reaching the children of Savannah for Christ. Backyard Bible Clubs are a great way to reach the children and parents of your neighborhood with the message of the gospel. This 5-day, 90 minute per day program will lead kids through God's plan of salvation as if it were a treasure hunt with the Bible as their map.
If you would like to open your home to host a Backyard Bible Club, you can register here. We provide you with a kit, a plan, and training and you provide the space and make invitations.
CentriKid Camp
CentriKid is an overnight camp for 2nd–5th graders (completed grades) to experience the time of their lives and learn more about the message of Jesus Christ! Camps are staffed by college and seminary students who can't wait to hang out with your kids and love to share Christ through every aspect of camp! At CentriKid, we promise to free your hands of all the little distractions associated with kids ministry. For one week out of the year, hand us the clipboard. We'll handle lunch, plan Bible Study, set up Recreation, organize leaders, and lead Worship sessions.
A child's spiritual life can be greatly impacted by their home environment, church involvement, and unique experiences like camp. CentriKid is committed to providing a place for kids to get away—even for a little while—to hear loud and clear that God loves them and has a plan for their lives. Safety in our programming, within relationships, and on campus are top priorities. We believe powerful things can happen when kids feel safe to be a kid!
Calvary Kids will be headed to Gardner-Webb University in North Carolina from July 9-11, 2021. If you are interested in sending your child, register online, fill out the forms and have them notarized, and get your payment to Pastor Alex before June 1st.
If you would like further information about any of these events, don't hesitate to reach out to Pastor Alex at ateesdale@cbtsavannah.org.
We can't wait to see you this summer for all the fun!
Pastor Alex Teesdale
Connecting People to Jesus by Sharing Life Together.
Our address is: 4625 Waters Ave, Savannah, GA 31404, USA