August 5, 2020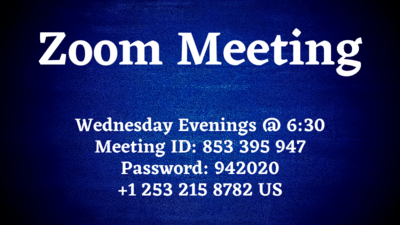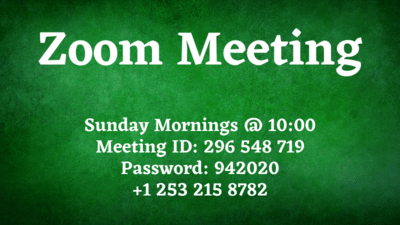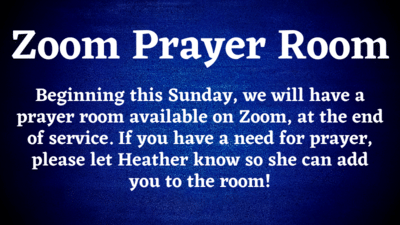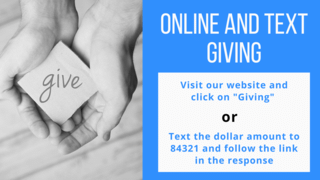 Sustaining Word
This Isn't Fun Anymore!
I knew our general location—deep in the swamp. I did know the direction of my truck – I just didn't know how to get there. The previous week, Donna talked about and imagined all the fun we'd experience venturing out on my new ATV four-wheeler. Well, it was enjoyable until that last hour—circling round and round in a maze of thick trees. Every possible route I tried was a dead end. In my frustration, I decided to ram over a 'small' tree blocking the way. Oops! Loud thud with a bone-jarring stop, the 'small' tree wasn't as small as I thought. Now Donna was clutching even tighter around my waist, crying, and yelling, "This isn't fun anymore."
We have all probably visualized something we thought would be great fun, only to discover the reality is quite different. Since Pentecost, church folks have preached about, shouted about, and rejoiced about the end of time. "It's going to be wonderful!" However, Jesus warned about the time prior to His return – those days weren't going to be fun. Paul told Timothy that terrible times would come in the last days.
I, as many Christians, wonder if we are living near the soon return of Christ. But as the signs rapidly fulfill and the economy waffles, wars escalate, natural disasters amplify, and terror sweeps the globe, it suddenly isn't fun anymore.
Elijah prophesied to Ahab, As the Lord, the God of Israel, lives, before Whom I stand, there shall not be dew or rain these years but according to My word (1Kings 17:1). That was easy enough for Elijah to prophecy. But guess who also had to live through his own prediction without the benefits of rain? Elijah. God didn't transport him to a plush oasis in a distant country. God told him to go and to hide himself by the brook Cherith east of the Jordan River where He had commanded the ravens to provide for him. Day after day, he sat and watched the little stream ebb smaller and smaller. I can't imagine Elijah shouted for joy every morning about all the fun he was having as the waited for the ravens to deliver his breakfast. He was living in fulfilling prophecy.
Are we now living in fulfilling prophecy? Whether it's the birth pains prior Jesus return or judgment on our nation, it's getting increasingly difficult for Americans. Life may not be as you expected it to be. Many baby-boomers envisioned a fun filled retirement but now find their retirement funds depleted to little or for some, nothing. So, how do we live in fulfilling prophecy? Just like Elijah. First of all, don't panic. The world may appear in chaos, but God has everything in His absolute control. Remember that the only untouchable 'retirement' funds are our treasures in heaven and they will last forever. Elijah didn't focus on his dwindling resources; he knew his only hope was the LORD God. That brook did finally dry up, but God had another unlikely resource to sustain him. The Spirit directed Elijag to a widow in Zarephath. The problem was, all she had was a few drops of oil and a bit of flour in a barrel – enough for one meal. Certainly wasn't fun for him to ask this poor lady to feed him. I'm sure his male ego was screaming the whole time. Surprise, surprise, the next day there was still a little oil and a bit of flour—and the next day, and the next day, and the next until he had lived not only in the prophecy, but also through the prophecy. Our oil barrels may not be full any more, but there will always be enough.
Donna wasn't having the fun she had imagined, but she hung on and trusted my outdoor skills. I found a way back out to truck, we loaded up, and went and enjoyed a pleasant meal together.
Sustaining Word for the Week:
It may not be fun anymore, but hang on. Our driver has infinite skills, plus He's not even lost. Our barrels will always have enough and we'll soon be enjoying a wonderful meal together. Jesus called it the Marriage Supper of the Lamb (Rev 19:9). You are invited!
Love God Love People
Our address is: 4600 Monticello Rd, Columbia, SC 29203, USA