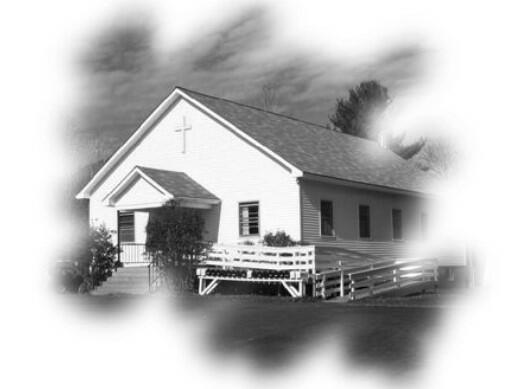 Calvary Bible Church
Re-opening the church building while managing Covid-19
Hello church family! The Leadership at Calvary Bible Church has been monitoring the COVID-19 pandemic as well as the guidelines put out by the Federal and State Centers for Disease Control and the Governor's Executive order and have decided that the church can open up for worship, with precautions in place starting May 29th at 9:30am
** The Service will be available on Facebook either by Live-stream or by a recorded video immediately following the service**
If any of the following apply to you it is recommended that you please continue to worship with us from home:
*Just not ready to be in larger groups
*Have a compromised immune system
*Anyone 65 or older
*If you are sick and or have any of the following symptoms- you
MUST worship from home: cough, shortness of breath, difficulty breathing, fever, chills,muscle pain, sore throat, or a new loss of taste or smell.
The precautions that are needed at this time make things more difficult to navigate. They are put into place only to protect each other, the people we dearly love. Please show each other courtesy in observing these measures. Remember, wearing a mask is for the protection of others not yourself
What to expect
ENTERING:
When entering please be aware of the 6 feet of distance rule between your household and others
A mask must be worn until you are seated. We are working to have masks on hand in case you need one.
You will be seated maintaining 6 feet of distance between households. Church Leadership will help you get seated. Please note you will likely not be in your "normal seat"
Bathrooms will be cleaned and sanitized prior to service. You will be using them at your own risk during service, however cleaning products will be on hand if you desire to use them before using the bathroom.
DURING SERVICE
Masks can be removed while seated, please place back on
if you need to leave your seat for any reason
There will be no bulletins, the order of the church service
will be on the screen
Tithes and Offering can be placed in the plates provided as
you enter or exit the church.
LEAVING
Masks must be worn to exit the church
The congregation will be dismissed by rows to maintain the 6 feet of distance needed
Please exit the church after the service when you are dismissed, congregating outside using the 6 feet of distance rule is much safer than doing so inside.
Unfortunately hugs and handshakes are discouraged at this time.
The downstairs will be closed off at this time please refrain from using that space.
Please Pray
Pray that these guidelines help ensure the safety of our church family.
Pray for our church leadership as they make these really difficult decisions
Pray for yourself as you ( we all) navigate difficult and different situations as we try to regain some sense of pre-covid 19 activities
Pray for a cure and or immunization for this, and all diseases.
Our address is: 1063 ME-5, Andover, ME 04216, USA