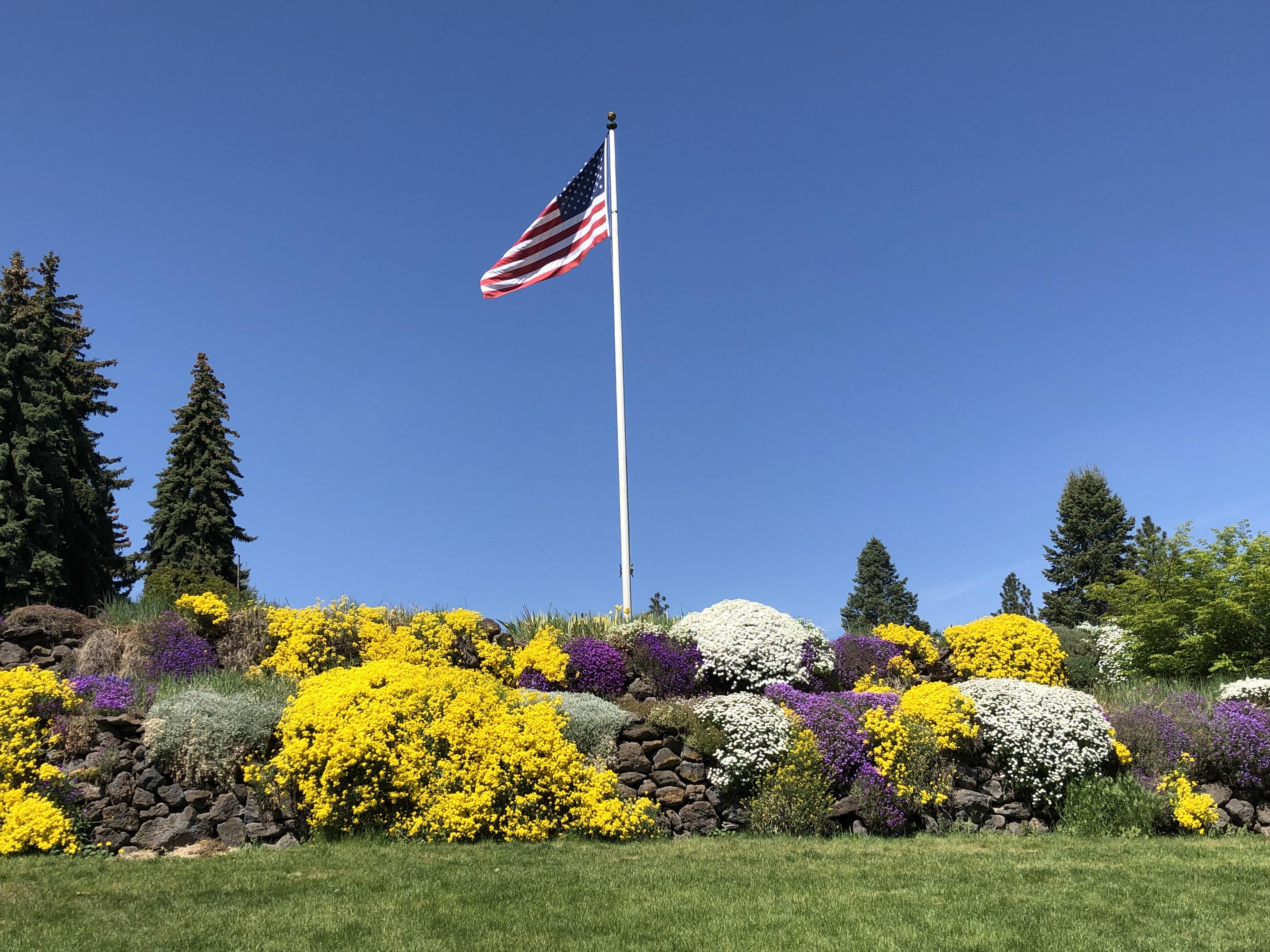 Chewelah Baptist Church
May 30, 2021
Song Service
Hymn #288 Hallelujah! We Shall Rise
Hymn #183 Lamb of Glory
Hymn #190 There Is a Redeemer
Announcements
Today
9:15 a.m. --- Prayer Time & Bible School
10:00 a.m. --- Fellowship Time
10:30 a.m. --- Worship Service
12:30 p.m. --- Fellowship Picnic
Monday
Memorial Day ceremonies will take place at Pioneer Cemetery (Flowery Trail) – 10:00 a.m. and Chewelah Memorial (US-395) – 10:30 a.m.
Wednesday
Bible Study & Prayer Meeting, 7:00 p.m.
Upcoming Events
June 12 --- Ladies' Walking Fellowship, 10:00 a.m.
June 13 --- Communion Service, 10:30 a.m.
June 19 --- Women's Picnic, Noon
Giving
Giving to the church can be done in a variety of ways:
1) Mail – PO Box 315, Chewelah, WA 99109
2) Bill pay from your financial institution.
3) Online: https://chewelahbaptist.org/give
4) Text-to-Give: text the word Give to 509-255-8811
with a dollar amount (Give 100)
Monthly general fund budget need - $9,608
Thank you for your generous giving to Chewelah Baptist.
Sermon Notes
God's Plan for Man #2 May 30, 2021
Innocence – God's grace: God did not give up on man.
Conscience – God's grace: God, in His mercy, preserved one family from destruction.
Civil Government – God's grace: God renewed the earth after the flood and continues to work in the hearts of man.
Promise – This period of time goes from Genesis 11:10-Exodus 19:9 covering the life of Abraham to Moses. The covenant that was given in this dispensation was the Abrahamic Covenant (Genesis 12:1-3).
God's grace: God preserved one nation as His own, Israel, and it is still a nation to this day!
Law, Israel – This period of time goes from Exodus 19:5-31:18 covering the life of Moses to the Day of Pentecost. The covenants given over these centuries would include the Mosaic Covenant (Exodus 19:5-31:18), Palestinian Covenant (Deuteronomy 29-30), Davidic Covenant (2 Samuel 7:4-16; 1 Chronicles 17:7-15), and the New Covenant which was yet future (Isaiah 59:20-21; Jeremiah 31:31-40).
God's grace: Salvation came through the Lord Jesus Christ.
Grace, Church – This period of time, that we are in right now, goes from Acts 2:1-Revelation 19:10, starting with the Day of Pentecost and ending at the 2nd Coming of Jesus. The covenant that is now active in this dispensation is the New Covenant (Hebrews 8:8-12; 9:14-15; Matthew 26:26-29; 1 Cor. 11:25.)
God's grace: Believers will enter the Millennial Kingdom where Jesus will rule upon the earth for 1000 years.
Millennial Kingdom – This period of time can be found in Revelation 19:11-20:15; 21:6-22:5 covering the 2nd Coming of Jesus to the Great White Throne Judgment of God. The New Covenant will be fulfilled during the millennial kingdom (Jeremiah 31:31-40).
God's grace: God will create a new heaven and a new earth for those who have placed their faith in Him throughout all generations.
New Heaven & New Earth

Let us get to know you!
Please take a moment to send us your information so that we may stay connected with you. Your information is carefully managed and protected.
How did you hear about us?