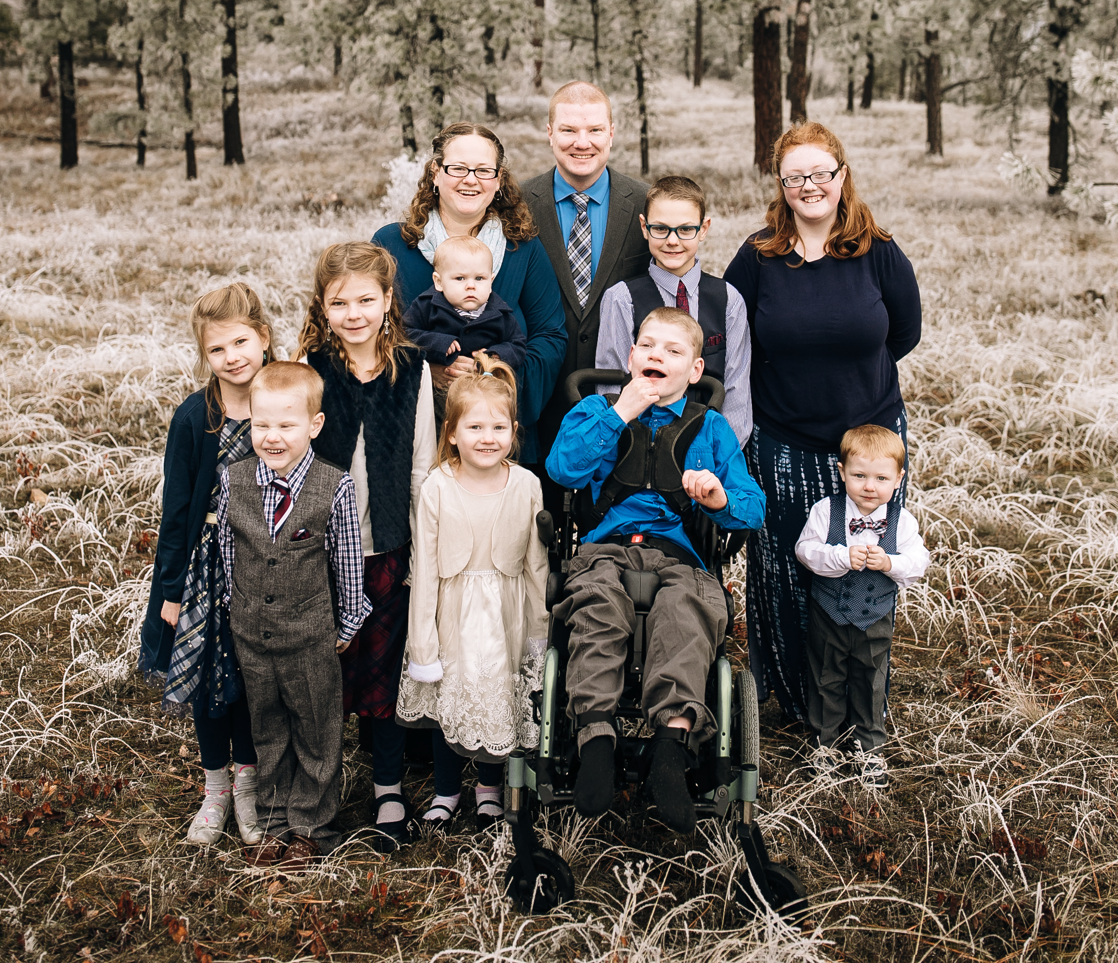 Chewelah Baptist Church
Tanner Family - Missionaries to Missionary Acres in Silva, MO October 3, 2021
Missionary Service
Prelude
Hymn #469 Rejoice, Ye Pure in Heart
Hymn #472 There Is Sunshine in My Soul
Prayer Announcements
Hymn #468 Ring the Bells of Heaven
Hymn #473 Heavenly Sunlight
Missionary Presentation Missionary Bryan Tanner
Question & Answer Time
Postlude
Sunday Schedule
9:15 a.m. --- Missionary Bryan Tanner
10:00 a.m. --- Fellowship Time
10:30 a.m. --- Missionary Bryan Tanner
Upcoming Events
Wednesday
Bible Study & Prayer Meeting, 7:00 p.m.
Thursday
Ladies' Bible Study, 11:00 a.m. – Lesson 2
Next Sunday
Deacons' Meeting, 11:45 a.m.
October 17
Baptismal Service, 10:30 a.m.
Giving
Giving to the church can be done in a variety of ways:
1) Mail – PO Box 315, Chewelah, WA 99109
2) Bill pay from your financial institution.
3) Online: https://chewelahbaptist.org/give
4) Text-to-Give: text the word Give to 509-255-8811
with a dollar amount (Give 50)
Monthly general fund budget need - $9,608
Thank you for your generous giving to Chewelah Baptist.
If you would like to give a gift to the Tanner family,
please label it accordingly.
Sermon Notes
Missionary Bryan Tanner to Missionary Acres in Silva, MO
Let us get to know you!
Please take a moment to send us your information so that we may stay connected with you. Your information is carefully managed and protected.
How did you hear about us?