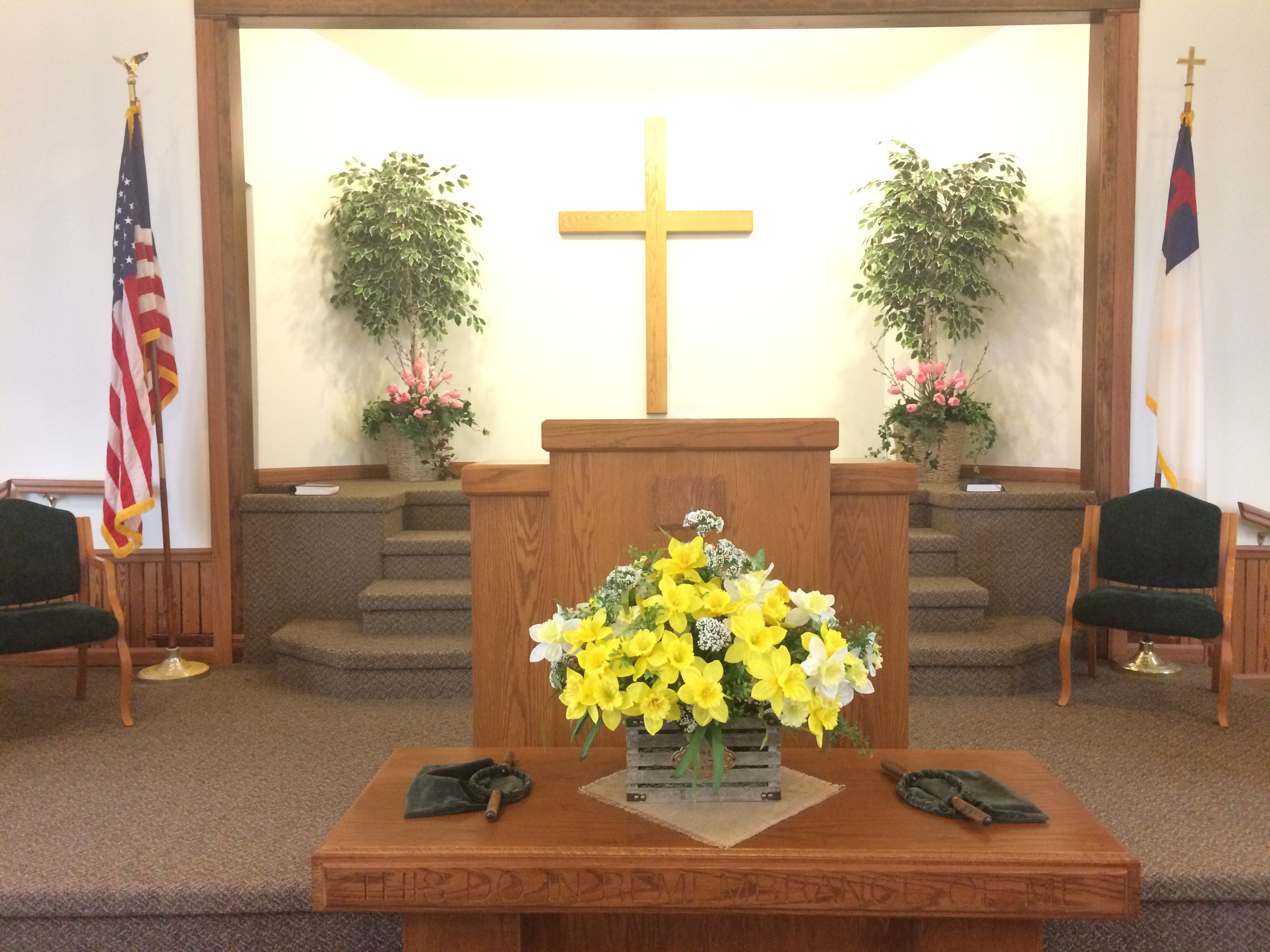 Chewelah Baptist Church
March 29, 2020
Hymn
Great is Thy Faithfulness – Hymn #109 in Majesty Hymns
"Great is Thy faithfulness," O God my Father,
There is no shadow of turning with Thee;
Thou changest not, Thy compassions, they fail not
As Thou hast been Thou forever wilt be.
(Chorus)
"Great is Thy faithfulness!" "Great is Thy faithfulness!"
Morning by morning new mercies I see;
All I have needed Thy hand hath provided—
"Great is Thy faithfulness," Lord, unto me!
Summer and winter, and springtime and harvest,
Sun, moon and stars in their courses above,
Join with all nature in manifold witness
To Thy great faithfulness, mercy and love.
(Chorus)
Pardon for sin and a peace that endureth,
Thine own dear presence to cheer and to guide;
Strength for today and bright hope for tomorrow,
Blessings all mine, with ten thousand beside!
(Chorus)
CCLI License # 2225519 © 1923. Ren. 1951 Hope Publishing Co., Carol Stream, IL 60188 www.hopepublishing.com
Cancelations
All services and activities are canceled until Washington State lifts restrictions on public gatherings. Updates will be posted at chewelahbaptist.org.
Video Sermons
Wednesday Bible Studies and Sunday Morning Worship sermons will be posted at chewelahbaptist.org. Links will be sent through email and through our church Facebook account.
Prayer Requests
Pray for:
1) God's perfect peace that passes all understanding.
2) God using the pandemic to bring people to salvation.
3) Students who are studying abroad to make it home safely or find a place to stay.
4) For our missionaries to remain healthy, safe, and have wisdom in how to serve during this time.
5) For God to stop the spread of the coronavirus.
6) For our President and leaders to have wisdom.
7) For churches to be open on Resurrection Sunday.
Praises:
God is still in control!!
Giving
Giving to the church can be done in a variety of ways:
1) Mail a check to the church - PO Box 315, Chewelah, WA 99109
2) Bill pay from a financial institution.
3) Online: https://chewelahbaptist.org/give
4) Text-to-Give: text the word Give to 509-255-8811 with a dollar amount (Give 100)
William Cowper –
THE billows swell, the winds are high,
Clouds overcast my wintry sky;
Out of the depths to thee I call,
My fears are great, my strength is small.
O Lord, the pilot's part perform,
And guard and guide me through the storm,
Defend me from each threatening ill,
Control the waves, say, " Peace! be still."
Amidst the roaring of the sea
My soul still hangs her hope on thee;
Thy constant love, thy faithful care,
Is all that saves me from despair.
Tho' tempest-toss'd and half a wreck,
My Saviour thro' the floods I seek;
Let neither winds nor stormy main,
Force back my shatter'd bark again.
Let us get to know you!
Please take a moment to send us your information so that we may stay connected with you. Your information is carefully managed and protected.
How did you hear about us?