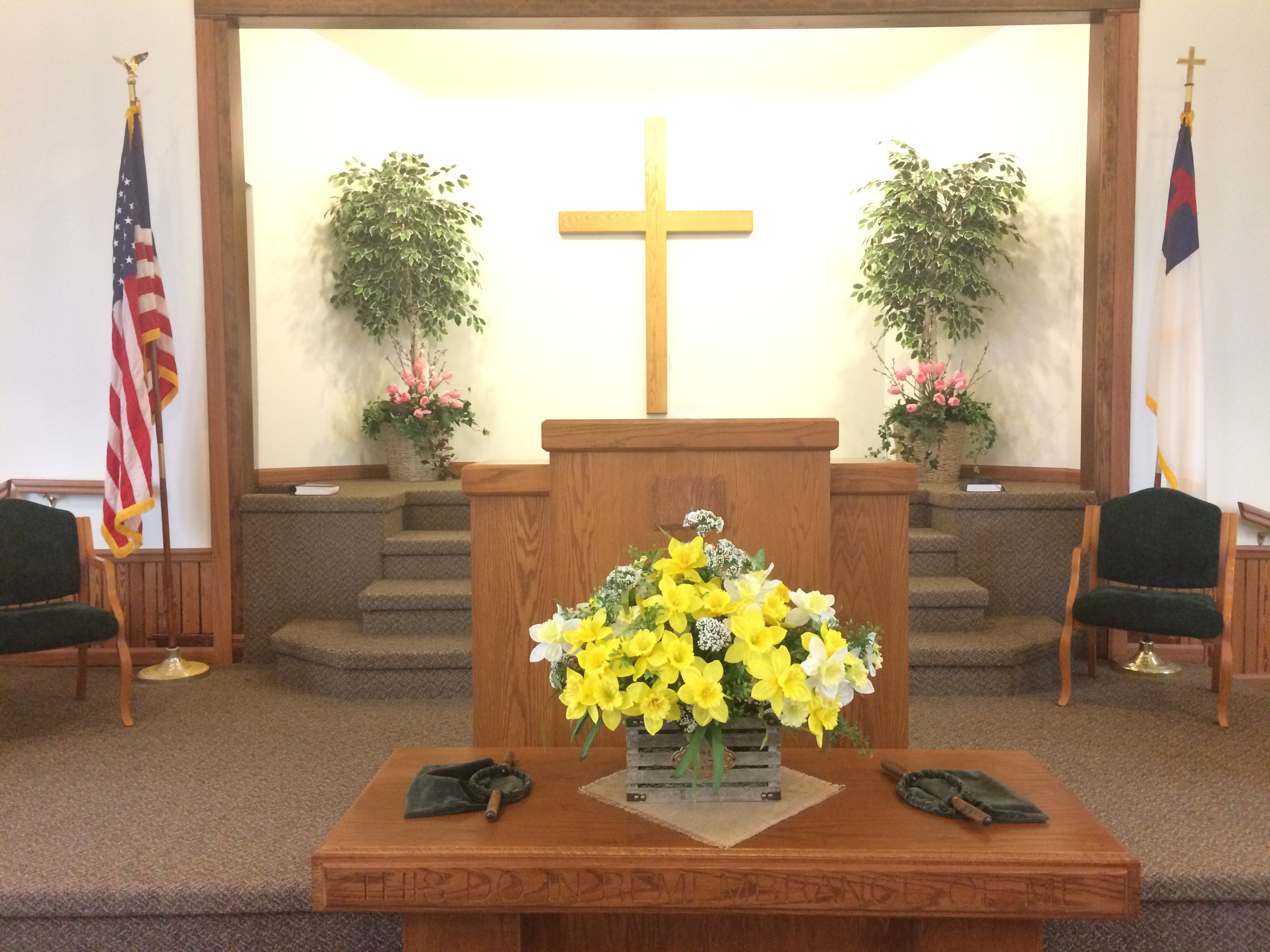 Chewelah Baptist Church
April 5, 2020
2 Thessalonians 2:16–17KJV
Hymn
My Hope Is in the Lord – Hymn #336 Majesty Hymns
My hope is in the Lord Who gave Himself for me,
And paid the price of all my sin at Calvary,
(Chorus)
For me He died, For me He lives;
And everlasting life and light He freely gives.
No merit of my own His anger to suppress:
My only hope is found in Jesus' righteousness.
(Chorus)
And now for me He stands Before the Father's throne:
He shows His wounded hands and names me as His own.
(Chorus)
His grace has planned it all – 'Tis mine but to believe,
And recognize His work of love, and Christ receive.
(Chorus)
CCLI License # 2225519 © 1945 Norman J. Clayton Publishing © Renewed 1973 by Norman J. Clayton Publishing Co. (A Div. of Word)
Video Sermons
Wednesday Bible Studies and Sunday Morning Worship sermons will be posted at chewelahbaptist.org. Links will be sent through email and through our church Facebook account until Washington State lifts restrictions on public gatherings.
Giving
Giving to the church can be done in a variety of ways:
1) Mail a check to the church - PO Box 315, Chewelah, WA 99109
2) Bill pay from a financial institution.
3) Online: https://chewelahbaptist.org/give
4) Text-to-Give: text the word Give to 509-255-
8811 with a dollar amount (Give 100)
I want to thank all of you who faithfully and generously gave to the work of the Lord this month. The work of God continues as we love and serve a risen Savior!
Prayer Requests
Pray for:
1) God's perfect peace that passes all understanding.
2) God using the pandemic to bring people to salvation.
3) Students who are studying abroad to make it home safely or find a place to stay.
4) For our missionaries to remain healthy, safe, and have wisdom in how to serve during this time.
5) For God to stop the spread of the coronavirus.
6) For our President and leaders to have wisdom.
Praises:
God is still in control!!
Jesus is risen from the grave!
Sermon Notes
I. What is Biblical Hope?
From the early 13th century, the word "hope" means "to wish for" (something), "desire." A desire that things will go your way, that what you want will come to pass.
(Biblical) hope = joyful, confident expectation for something to occur in the future
Old English hopian has "the theological virtue of Hope; hope for (salvation, mercy), trust in (God's word)," also "to have trust, have confidence; assume confidently or trust" (that something is or will be so). (www.etymonline.com/search?q=hope)
II. Where Should Our Hope Be Directed? – Psalm 39:7; Romans 15:13
III. How Do We Receive This Hope?
A. By Grace Through Faith in Jesus – 2 Thessalonians 2:16–17; Romans 5:1–2
B. Upon Receiving the Gospel – Colossians 1:4–6
hope = a joyful and confident expectation of eternal salvation
hope = the fulfillment of our salvation when we shall be taken to heaven and enter into our eternal inheritance. (Believer's Bible Commentary: Old and New Testaments)
Bible Exposition Commentary - The tense of the verb indicates that this hope has once and for all been reserved so that nothing can take it from us. Not only has this hope (our glorious inheritance in glory) been reserved for us, but we are being kept by God's power so that we can be sure of enjoying heaven one day (1 Peter 1:1–5). (Wiersbe: The Bible exposition commentary. vol. 2.)
Let us get to know you!
Please take a moment to send us your information so that we may stay connected with you. Your information is carefully managed and protected.
How did you hear about us?