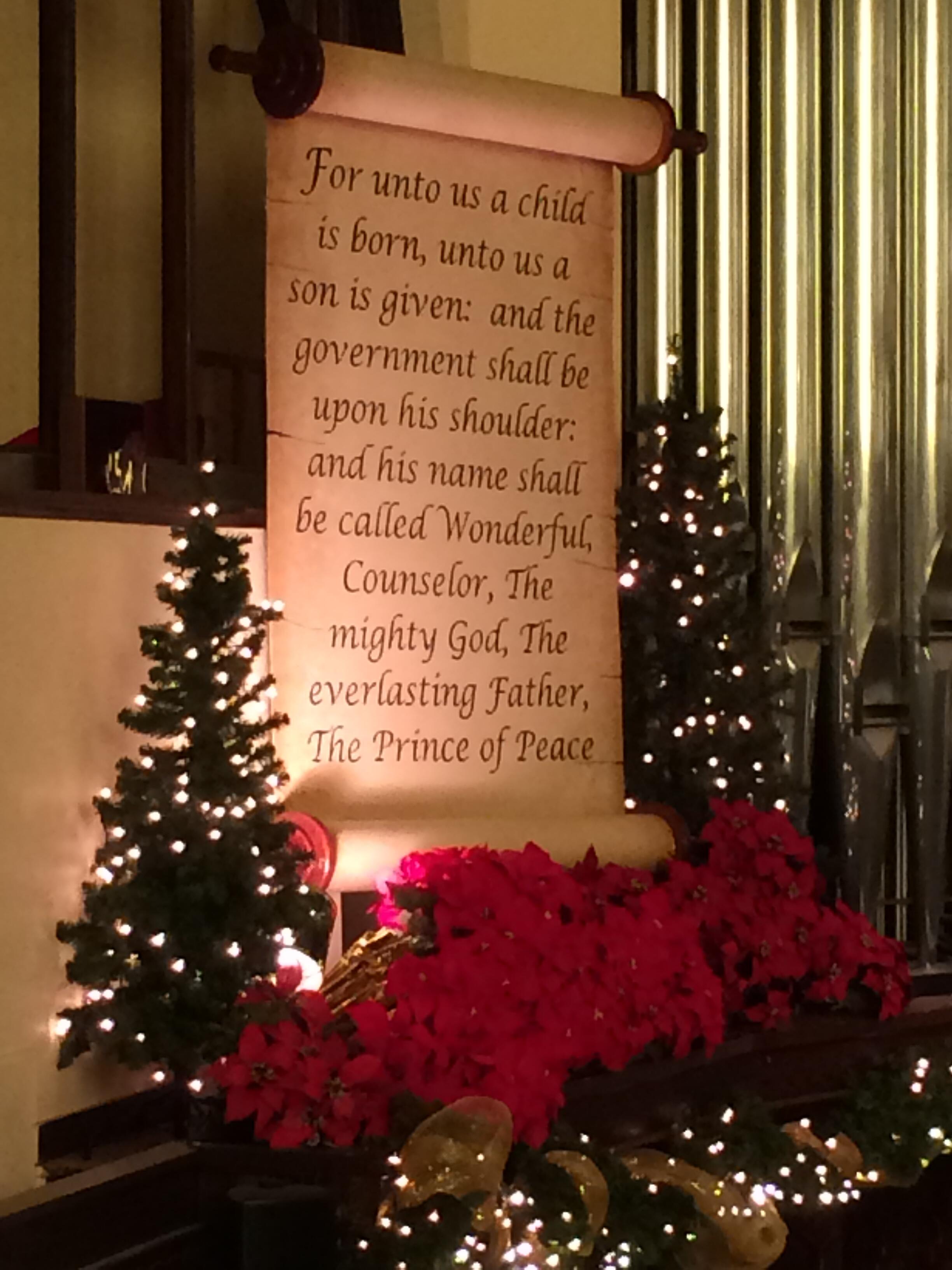 Chewelah Baptist Church
December 20, 2020
Announcements
Today
9:15 a.m. Early Worship Service
Seating is limited. If you have not yet signed up for this service and would like to attend, please contact pastor.
10:30 a.m. Prayer Meeting
11:00 a.m. Sunday Worship Service
Upcoming Events
Thursday --- Christmas Eve Service, 7:00 p.m.
Christmas Eve Service will be posted at ChewelahBaptist.org
Next Sunday --- Communion Service, 9:15 a.m. & 11:00 a.m.
Giving
Giving to the church can be done in a variety of ways:
1) Mail – PO Box 315, Chewelah, WA 99109
2) Bill pay from your financial institution.
3) Online: https://chewelahbaptist.org/give
4) Text-to-Give: text the word Give to 509-255-8811
with a dollar amount (Give 100)
Monthly general fund budget need - $9,410
Thank you for your generous giving to Chewelah Baptist.
Sermons - Video & Audio
Today and the Christmas Eve sermon will be posted at chewelahbaptist.org. Links will be sent through email and through our church Facebook account.
Sermon Notes
A Heartfelt Christmas #2 December 20, 2020
A Heart Full of Joy!
I. The Heart of Angels
The Greek word "angelos" means messenger, one sent to announce or proclaim. Angels are spirit beings, messengers sent from God to serve God.
A. The Angel Gabriel Came to Mary – Luke 1:26–38
Gabriel was the heavenly messenger sent to interpret Daniel's vision and then give him the prophecy of 70 weeks (Daniel 8:16; 9:21). Gabriel announced the birth of John the Baptist to his father, Zacharias (Luke 1:11–20), and the birth of Jesus to Mary (Luke 1:26–38).
New Unger's Bible Dictionary – As to his relation to other angels and archangels, the Scriptures give no information; but in the book of Enoch "the four great archangels, Michael, Raphael, Gabriel, and Uriel," are described as reporting the corrupt state of mankind to the Creator and receiving their several commissions. In the rabbinical writings Gabriel is represented as standing in front of the divine throne, near the standard of Judah. (The New Unger's Bible Dictionary)
B. The Angel of the Lord Came to Joseph – Matthew 1:20–21
Lehman Strauss – An angel appeared to Joseph assuring him that Mary was still a virgin and that her pregnancy was the result of the Holy Spirit's supernatural intervention (Matthew 1:18-25)…When Herod was preparing to have the small children in Bethlehem killed, an angel appeared to Joseph again, "saying, Arise, and take the young child and His mother, and flee into Egypt, and be thou there until I bring thee word: for Herod will seek the young child to destroy Him" (Matthew 2:13). Herod's rage and hatred were against the only Holy Child, the Son of God, therefore God used His special messenger to save the life of the child Jesus. Herod himself was smitten with death, and again God sent one of His heavenly creatures to give to Joseph the all-clear signal (Matthew 2:19-23). This was Joseph's third experience with God's good angels. (Lehman Strauss, Demons Yes but Thank God for Good Angels (Horizon Press, 2000), 98–99.)
Functions of the angel of the Lord:
1. He reveals information, often about forthcoming births - Jdg 13:3 See also Mt 1:20; Lk 1:11,13
2. He gives guidance and instruction - Ac 8:26 See also Ge 16:9; 22:11-12; 24:7,40; Ex 23:23; Nu 22:35
3. He comforts those in need - Ge 21:17 See also 1Ki 19:5-7; Ac 27:23-25
4. He affirms promises and gives blessing - Ge 22:15-18 See also Lk 1:26-28,30-33; 2:10-11
5. He leads, delivers and protects Israel - Ps 34:7 See also Ex 14:19; Isa 63:9
6. He rebukes sinful Israel - Jdg 2:1-4
7. He rolls back the tombstone - Mt 28:2
8. He rescues those in prison - Ac 5:19; 12:8-9
9. He executes judgment on sin - Ac 12:23
(Martin H. Manser, Dictionary of Bible Themes)
C. The Angelic Heavenly Host Came to the Shepherds – Luke 2:8–14
good tidings = to bring good news, especially pertaining to salvation; same root word as "gospel" in the New Testament
joy = gladness, exultation, extreme joy
II. The Heart of the Shepherds – Luke 2:15–20
The word "now" in the Greek shows a sense of urgency and certainty. It carries the meaning, "by all means; indeed; it is a reality," let us go.
III. The Heart of Simeon
A. Simeon was Righteous, Devout, and Waiting – Luke 2:25–26
just = upright, righteous, virtuous, keeping the commands of God (Thayer, A Greek-English Lexicon of the New Testament (New York: Harper & Brothers., 1889), 148.)
devout = "careful as to the realization of the presence and claims of God, reverencing God, pious, devout" (Vine's Complete Expository Dictionary of Old and New Testament Words (T. Nelson, 1996), 167.)
the consolation of Israel = the One who would bring comfort to the nation; the Promised Messiah
B. Simeon was Led By the Spirit to Jesus – Luke 2:27–28
C. Simeon Was Ready to Depart – Luke 2:29–33
The word "depart" has four meanings: 1) to release a prisoner; 2) to untie a ship and set sail; 3) to take down a tent; 4) to unyoke a beast of burden.
Let us get to know you!
Please take a moment to send us your information so that we may stay connected with you. Your information is carefully managed and protected.
How did you hear about us?