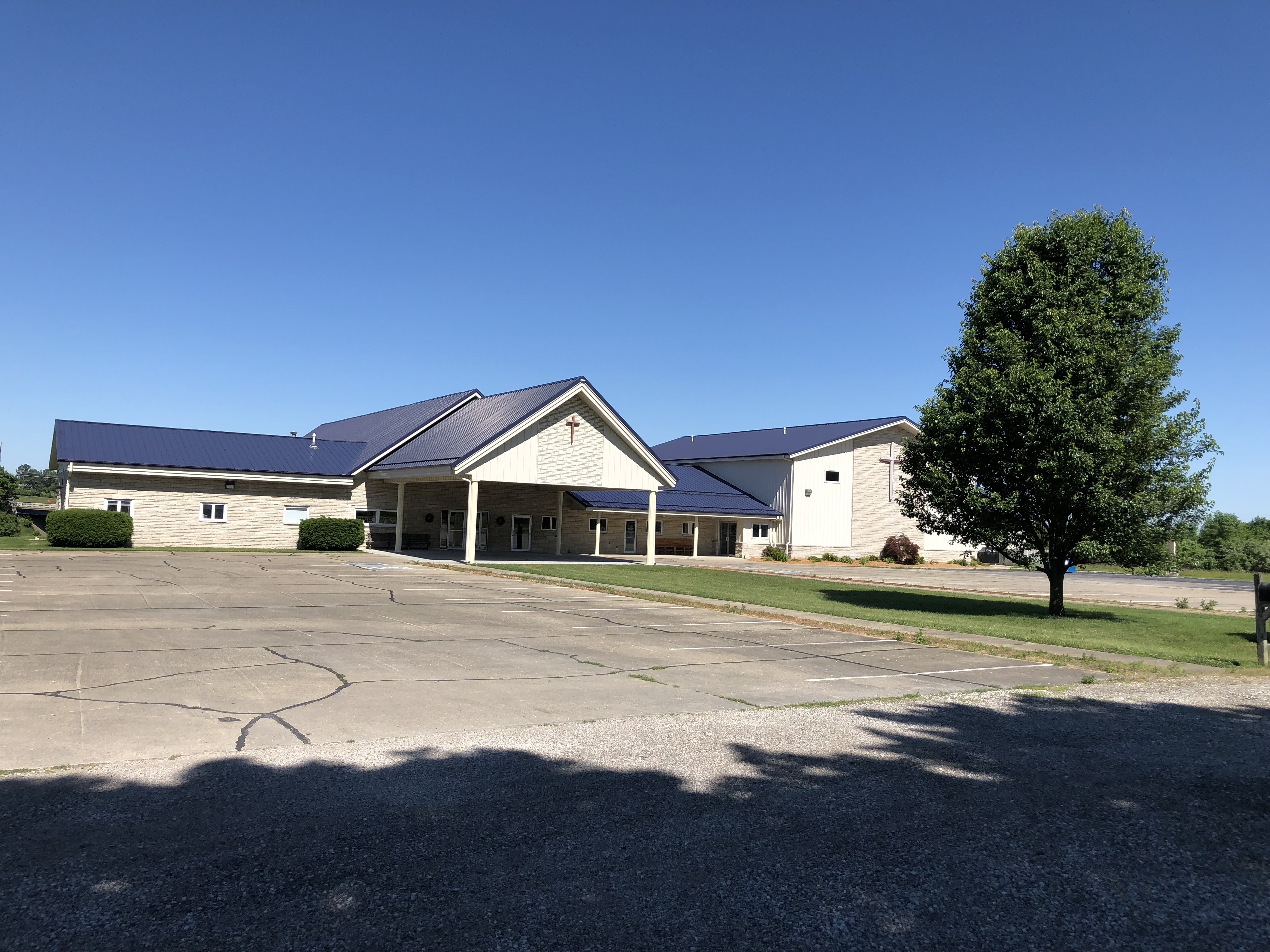 Central Christian Church -s
July 28, 2019
Sermon by Brian Lakin
Second Banana
Ministry of Encouragement
Acts 11:19-26
Today's Events
8:30 AM - Traditional Worship
9:40 AM-Sunday School
10:30-Contemporary Worship
10:30 AM- Children's Church in Activity Center
Nursery - The nursery is open but not staffed for the 8:30 AM service. A short lesson is offered during Sunday School in the nursery for birth through 3 years of age. Childcare for birth through 3 yrs. is available during the 10:30 contemporary worship service.
Children's Church - Children's Church starts at 10:30 AM in the activity center. Children age 4 thru 5th grade should immediately go to the activity center before the contemporary worship service begins.
Sunday School - Classes are provided for adults and children of all ages during the 9:40 hour.
This Week's Events
Tuesday-Ladies Prayer Meeting at noon
Tuesday-Prayer Room Prayer Time 6:30 –7:30 PM
Wednesday-Volunteers needed 8-3 PM for KSD
Thursday-Volunteers needed 8-3 PM for KSD
Saturday-KSD 8:00 AM
Amount needed to meet weekly budget: $4,495.78
Offering on 7/21/19 $4,414.00
Brian Lakin, Senior Minister
618.201.5079
Roger Kiser-Associate Minister
812.890.5735
Central Christian Main Office
618.943.4217
Website:
www.centralchristianchurchlc.com
Facebook:
Central Christian Church
Sunday School-Classes for all ages
Brian Lakin: adults - Gospel of Luke activity center
Mike Mosier: adults - Ecclesiastes Conference Room B
Tim Zehner: Men of the Bible Classroom #7
Jim Luthe: adults- Standard Lesson Conference Room A
Gayle Billingsley: Ladies- Men of the Bible Classroom #8
High School: Roger Kiser II Loft area upstairs
Junior High Youth: Judy Hutchinson Classroom #6
Children ages 4 through 5th grade meet in age appropriate classes in the children's wing.
Prayer Room - Sunday & Tuesday
Brian will be available in the prayer room every Sunday morning following each worship service. This allows for a private conversation for those who would like to speak to him. Also the prayer room will available to everyone on Tuesday evenings from 6:30 –7:30 PM. Anyone is welcome to come and pray on Tuesday evenings during the designated time.
Pool Party!
Join the fun on Friday, August 16th from 6:30 –8:30 PM. We will meet at the Lawrenceville City Park Pool for an evening of swimming and fellowship. The fellowship team will provide snacks and drinks for everyone. Come and fellowship even if you don't swim!
Jr High Youth
The Jr High Youth will be going to CIY next week!!! The kids will be gone July 29-Aug. 2nd. The Jr Highers will be involved with bible studies, fellowship, new experiences and fun with new friends.
Children's Ministry KSD Service Project
The Children's Ministry will be filling hygiene bags for KSD on Thursday, August 1st. Central Christian Kids or anyone who wants to come and help, will need to be here at the church on at 4:30 PM . They will be filling bags with shampoo, soap and deodorant. The bags will then be distributed to the participants of KSD.
Kid's Shopping Day
Volunteers are needed for Kid's Shopping Day on the following days:
· July 31st-Volunteers needed from 8 AM to 3 PM to unload truck, set up clothing. Lunch provided by Bobe's.
· August 1st-Continue set up from 8 AM to 3 PM. Lunch provided.
· KSD August 3-Volunteer meeting at 8 AM with doors opening at 8:30 AM. Clean up help is needed around 3-4 PM on August 3rd. Lunch is provided.
Let us get to know you!
Please take a moment to send us your information so that we may stay connected with you. Your information is carefully managed and protected.
How did you hear about us?