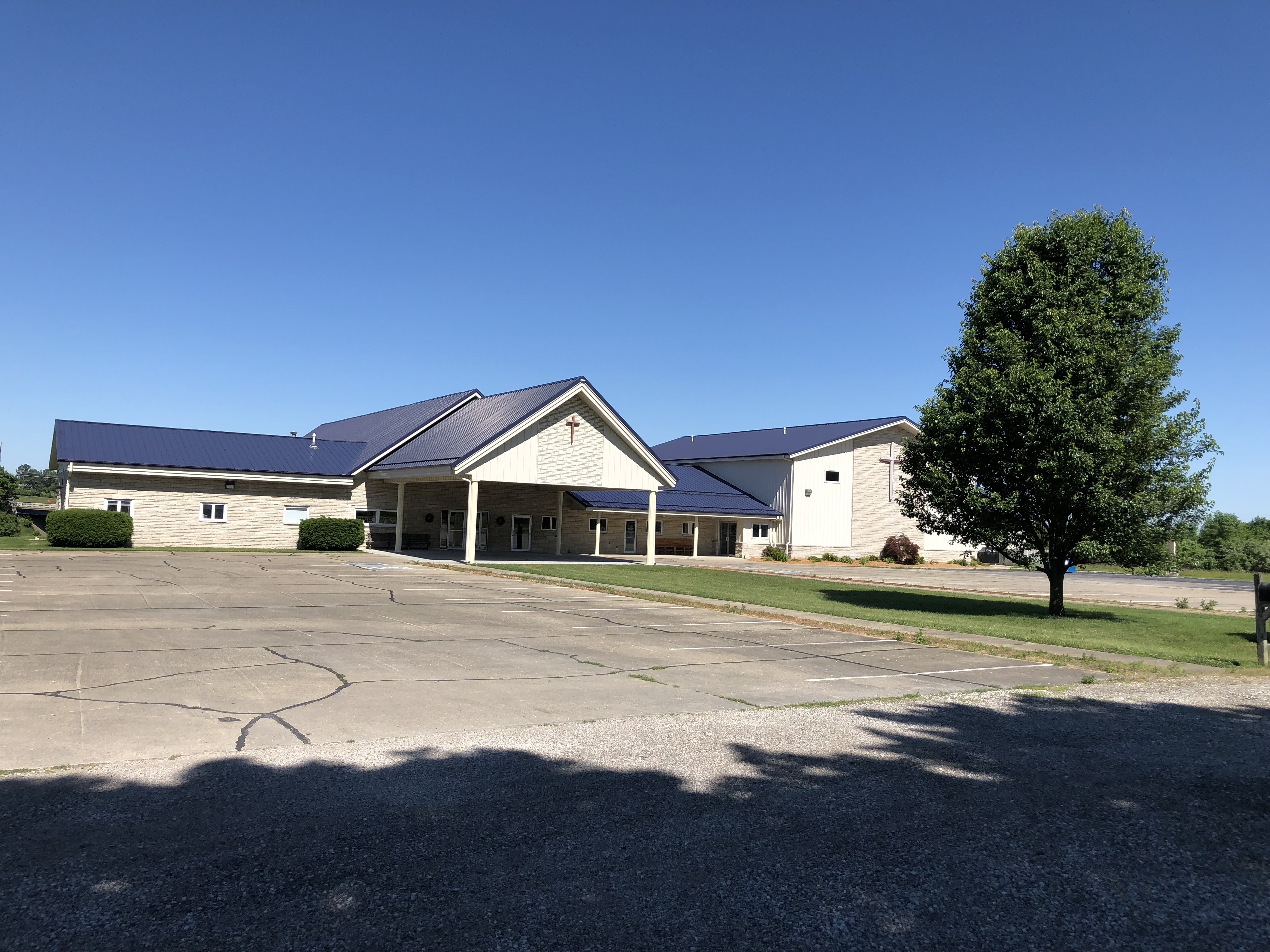 Central Christian Church -s
August 25, 2019
Sermon by Brian Lakin
Intentional Unity
Ephesians 4:1-16
Today's Events
8:30 AM - Traditional Worship
9:40 AM-Sunday School
10:30-Contemporary Worship
10:30 AM- Children's Church in Activity Center
Nursery - The nursery is open but not staffed for the 8:30 AM service. A short lesson is offered during Sunday School in the nursery for birth through 3 years of age. Childcare for birth through 3 yrs. is available during the 10:30 contemporary worship service.
Children's Church - Children's Church starts at 10:30 AM in the activity center. Children age 4 thru 5th grade should immediately go to the activity center before the contemporary worship service begins.
Sunday School - Classes are provided for adults and children of all ages during the 9:40 hour.
This Week's Events
Tuesday-Ladies Prayer Meeting at noon
Tuesday-Prayer Room Prayer Time 6:30 –7:30 PM
Thursday-LHS Football Dinner
Amount needed to meet weekly budget: $4,495.78
Offering on 8/18/19 $4,500.00
Amount needed to meet weekly budget: $4,495.78
Offering on 8/18/19 $4,500.00
Brian Lakin, Senior Minister
618.201.5079
Roger Kiser-Associate Minister
812.890.5735
Central Christian Main Office
618.943.4217
Website:
www.centralchristianchurchlc.com
Facebook:
Central Christian Church
Sunday School-Classes for all ages
Brian Lakin: adults - Gospel of Luke activity center
Mike Mosier: adults - Ecclesiastes Conference Room B
Tim Zehner: Men of the Bible Classroom #7
Jim Luthe: adults- Standard Lesson Conference Room A
Gayle Billingsley: Ladies- Men of the Bible Classroom #8
High School: Roger Kiser II Loft area upstairs
Junior High Youth: Judy Hutchinson Classroom #6
Children ages 4 through 5th grade meet in age appropriate classes in the children's wing.
Prayer Room - Sunday & Tuesday
Brian will be available in the prayer room every Sunday morning following each worship service. This allows for a private conversation for those who would like to speak to him. Also the prayer room will available to everyone on Tuesday evenings from 6:30 –7:30 PM. Anyone is welcome to come and pray on Tuesday evenings during the designated time.
Blood Drive
The American Red Cross will hold a blood drive on Tuesday September 10th. It will be held in the activity center here at Central from 2-6 PM. Please consider stopping by and donating, All blood types are needed.
Football Dinner
Central will be hosting the Lawrenceville High School Football team and their families with a spaghetti dinner on Thursday, August 29th at 6:30 PM. If you would be interested in helping please contact Roger Kiser II.
Kid's Shopping Day Potato Bar
The KSD is planning having a potato bar here at Central on Saturday, September 28th from 4-6 PM. Come out and support KSD with a freewill donation. KSD helps with school clothing, school supplies and hygiene products each year for Lawrence County children.
Fall Family Fair
Central will be hosting a Fall Family Fair for the community and the children of Central on Saturday, October 26th from 2-4 PM. There will be games with prizes and inflatables set up for the children outside. There will also be door prizes given throughout the afternoon. Snacks will also be available. Volunteers are needed to make this a successful afternoon. Please see Roger Kiser II if you can help in any way.
Camp Illiana Events
· The annual Golf Scramble will be held at the Country Oaks Golf Course in Montgomery, Indiana on Saturday September 21st. The registration fee is $50 per golfer which includes green fees, car rental, snacks drinks, burgers and prizes. Register on line at campilliana.org/golfscramble.
· Family Camp at Camp Illiana will be August 30 –September 2nd. Matt Adams will be the speaker with Michael Cochren & Co will be leading the worship. You can register online at campilliana.org/familycamp. Cost for family camp is Adults $59.00 and students $39.00. Children under ages four there is no charge.
· For more information about either event you can email ellen@campilliana.org
Sign of the Kingdom
Sign of the Kingdom needs men to help with truck pickups from area Wal-Mart & other distributors. Typically pickups are on Mondays and Wednesdays. If you would like to help please contact Sign of the Kingdom at 943-4404.
Let us get to know you!
Please take a moment to send us your information so that we may stay connected with you. Your information is carefully managed and protected.
How did you hear about us?