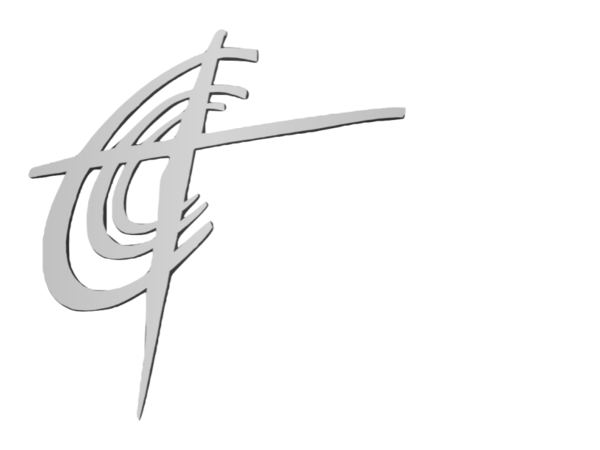 Brian Lakin
How Do You Deal With Allergies?
I sneeze and my eyes itch and my nose runs constantly. You would think that I could remember from season to season that I would react poorly to the arrival of spring and the dust of harvest. I look around and it seems that others aren't bothered with my ailments. Wow, I want to be like them, going through their days carefree and unaffected! I'm really beating myself up about my weakness and inability to deal with life without help.
Then I look at the various isles in the pharmacy; row after row of treatments and medicines. I see medicines and vitamins and ointments and breathing treatments all designed to assist people in living and coping with allergies. I'm conflicted. Do I feel better knowing others struggle with similar maladies or is it compounded by the reality that others may be coping better than me? The bottom line is this ~ regardless of how others live, I need to make choices that will allow me to live as un-afflicted as possible.
How do you deal with sin? I should see it coming, shouldn't I? I should be ready for it, fully equipped and prepared, but I'm not. I wait until it is upon me and wonder if it will have the same effect as before (like allergies that come every season). I look around and wonder why others seem so unaffected by sin. I must be the only one with this problem. Then I watch the folks in church. I hear them ask questions and search scriptures for answers and remedies for the sin that they struggle with in their lives.
Apparently, just like allergies, everyone struggles with sin, but the sins vary and the intensity changes. Everyone works to cope with the sins that plague them. Some have done very well, others not so much. Some are alert and prepared. They premedicate and anticipate so they are not caught off guard. When their "season" approaches, they are ready! They have been praying and studying and surrounding themselves with spiritual family that will hold them up and encourage them.
All too often I wait for sin to arrive, just like allergies, and scramble to resist and fight back. I've heard this most of my life ~ "an ounce of prevention is worth a pound of cure". This is so true in my spiritual life; maybe it's true for you as well. Let's be prepared and not just hope that it won't be as bad this season! Sin will always promise to be painless. That's a lie! It hits like a ton of bricks and is painful! Be prepared when sin comes your way!
Roger Kiser
June 2019
I always get excited about the children's ministry activities in the summer. VBS is always a great opportunity to spend quality time with the children who attend Central as well as other children in our community. This summer, I am especially excited about the launch of our new children's ministry project: Mobile Ministries. Our first week was excellent. Here is what a day working on this mission looks like:
10:15AM - The team gathers at Central Christian for prayer. We load up the crates of sports equipment, outdoor games, sack lunches, and supplies for our lesson, and then carpool to Mills Terrace.
10:30AM - The team unloads materials and prepares for lesson on the basketball court. Some team members knock on doors inviting children to join. Children and their families arrive on the playground.
10:45AM - The teacher welcomes the children and asks them to do a silly greeting (backward hand shake or fist bump) and then prays before beginning the lesson. All the lessons come straight from the Bible and are highly interactive. Children are invited to participate by answering questions or acting out parts of the story. It's so fun to see them excited to explore God's Word.
11:00AM - We just play. Our supply crates contain basketballs, baseballs and tees, frisbees, bubbles, jump ropes, bubbles, and more! Through play, we are able to build positive relationships with the children. Volunteers will tell you this is the best part.
12:00PM - We distribute sack lunches, clean up the playground, and return to Central.
It seems very simple, but through these Monday mornings we are able to offer the children of our community solid Bible teaching, accountability, and fun in an environment where the children feel most at home. I cannot wait to watch this ministry grow and impact our community in Jesus' name. Please continue to pray for the Mobile Ministries team as we go throughout the summer.
Roger II
Fireworks Fish Fry
On Friday, July 5th, there will be a community wide Fish Fry at Central Christian Church, 303 Buchanan Drive in Lawrenceville from 5-7 PM.
The fish and all the fixin's will be provided and is open to the community with no charge for anyone.
We have a team from Central who will be helping fry fish and providing supplies. If you would like to help, please see Mike Mosier.
Communion Preparation
A volunteer is needed to prepare communion for the month of September. Sign up at the Welcome Desk for this important part of our worship service.
Mission Trip
The Mission Team leaves for Show Low, Arizona on June 21st. They will spend time at the American Indian Christian Mission repairing building and dormitories. They will also travel to a nearby reservation to connect with the children with songs, games and stories. Please keep the mission team in your prayers. They return to Lawrenceville on June 29th
Kid's Shopping Day Sign Up
Kid's Shopping Day Sign up will be Saturday, July 27th from 9-noon. Kid's Shopping Day will be August 3rd here at Central.
Summer Small Group
Paul's missionary journeys changed the world! Because of them, the truth was boldly proclaimed to a gentile culture far different from where the truth was born. We will be embarking on a study for just four Sunday evenings: July 7,14, 21, and 28 at the Anderson house 9887 State Route 250 at 5 PM. A light dinner and fellowship time will follow. We look forward to studying with you! Sign up at the welcome desk or talk to Jim or Lydia if you have questions.
Serving
June 23, 2019
At the Table:
Aaron Mays
Nursery 2nd service:
Donna Mosier, Jamie Wimberly
June 30, 2019
At the Table:
Mike Mosier
Nursery 2nd Service:
Lydia Anderson
July 7, 2019
At the Table:
Jim Anderson
Nursery 2nd Service:
Gerry Paulin, D. Bailey
July 14, 2019
At the Table:
Bud Foreman
Nursery 2nd Service:
Aaron & Liz Mays
July 21, 2019
At the Table:
Tim Zehner
Nursery 2nd service:
Sherrie & Zoe Zeigler
July 28, 2019
At the Table:
Mike Mosier
Nursery 2nd service:
Donna Mosier, Jamie Wimberly
Communion
Preparation for
June : Mary Ann Ricker
July: Jill Deckard
August: Marsha McClure
Prayer Chain:
Donna Mosier 928-4628
Jane Benson 812-291-0099
Calendar
JUNE:
21-29-AICM Mission Trip
JULY:
1-Elder's Meeting 6:30 PM
5-Community Fish Fry 5-7 PM
8-13-CIY
13-Prayer Breakfast 8 AM
15-Mission Mtg. 6 PM
27-KSD Sign Up
29-August 1-Jr. High CIY
Youth
Jr/ Sr High Youth
The youth groups will not meet on Sunday evenings this summer as they are busy attending CIY and the mission trip. The youth groups will resume in the fall.
Prayer List
Prayer List:
Adam Eisenhower, Lauren Eisenhower, Evelyn Frederick, Alisa Bilskie
Mission Trip, Mobile Mission, Rick Keck, Pat Jones, Abby Vaughn, Bobby Murphy Family, Bill Fahr, Carl Curry
Sunday Morning Schedule
Traditional Worship 8:30-9:30
Sunday School 9:40-10:25
Contemporary Worship
10:30-11:30
Attendance
5/19 5/26 6/3 6/9
1st service 82 56 67 60
2nd service 53 58 63 63
Sunday School 67 55 67 53
Offering $3,585.00 $2,230.00 $4,542.00 $3,105.15
Amount needed to meet weekly budget $4,495.87
Central Christian Church
Our address is: 303 Buchanan Drive, Lawrenceville, IL