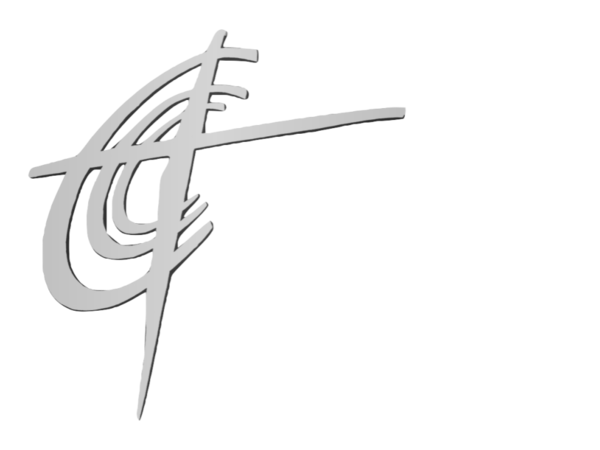 View From the Cab with Tim
VIEW FROM THE CAB WITH TIM
Recently I have been spending a fair amount of time combining corn...with a lot of time to think. Watching the ears of corn coming into the corn head reminded me of Matthew 9:37— "Then he said to his disciples, The harvest is plentiful but the workers are few."
Indeed the harvest has been plentiful, but a few fields of corn were down, which slowed progress. Some ears of corn came into the head easily, others took a little more effort to coax into the combine, while others dropped off the side and were left in the field.
Similarly, our "harvest" of saving souls for Christ is like this field of down corn. Some come easily, some take a little work, while still others fall away. Now, those that fall away are not lost. Much like the corn that falls to the ground, additional work is needed to glean the corn, and the souls, to add to the harvest.
But first...you have to get the "combine" in the field!!!
Ministry Search Update
The ministry search team has been reviewing resumes
and listening to sermons of applicants. Please
continue to pray for this search.
November 24, 2019
At the Table:
M. Mosier
Nursery: D. Mosier, J. Wimberly
Greeters: Tim & Boots Zehner
Opening Doors: J. Hutchinson
Welcome Desk: J. Benson
December 1, 2019
At the Table:
Jim Luthe
Nursery: Gerry Paulin, Deb Bailey
Greeters: Gene & Sandy Fiscus
Opening Doors: J. Hutchinson
Welcome Desk: J. Benson
December 8, 2019
At the Table:
Gerry Breault
Nursery: Aaron & Liz Mays
Greeters: Zeigler Family
Opening Doors: Dakota Kasinger
Welcome Desk: Mary Ann Ricker
December 15, 2019
At the Table:
Tom Overbay
Nursery: Sherrie & Zoe Zeigler
Greeters: Eric & Gerry Paulin
Opening Doors: Chrystal Holmes
Welcome Desk: Donna Wildes
December 22, 2019
At the Table:
Aaron Mays
Nursery: D. Mosier, J. Wimberly
Greeters: Tim & Boots Zehner
Opening Doors: Chrystal Holmes
Welcome Desk: Linda Baker
Communion Preparation November: Anita & Bob Seber
December: Bill Tucker
Prayer Chain:
Donna Mosier 928-4628
Jane Benson 812-291-0099
October:
22-FCA at High School
26-Fall Family Fair 2-4 PM
27-Nomination Forms and Annual Budget & Reports due
November:
3-Count Your Blessings Offering
4-Elder's Meeting 6:30 PM
5-FCA at High School
10-Count Your Blessing Offering
11-15-Team Quest
16-KSD Christmas Photos
18-Mission Meeting 6 PM
19-FCA at High School
24-Congregational Meeting 10:15 AM
Congregational Meeting November 24th during the Sunday School Hour
The annual congregation meeting is an informational meeting about the different aspects of the church. Available will be reports from each ministry team along with a projected budget for the year 2020. Also, we will be affirming the new Deacon & Elder. You must be 16 years old and a member of Central Christian to vote. Please be in attendance during this important meeting.
Children's Christmas Program
& Holiday Dinner
The Children's Christmas Program will be held during the morning worship service on December 15th. The children will have practice for the program on the following dates: November 24 from 4-5 PM, December 1st & 8th from 4-5 PM, the final practice will be December 14th at 10 AM in the morning. The parents and children will have put forth quite a bit of effort in presenting the Christmas Program. Please invite grandparents and extended family to come and enjoy the children's program on December 15th.
The Holiday Dinner will follow Sunday School on
December 15th. Plans are to start the dinner at 11 AM in the activity center. Please bring a covered dish or dessert for the Holiday Dinner. The meat and drinks will be furnished.
Fifth Sunday Rally
Central will be hosting Fifth Sunday Rally on Sunday, December 29th at 7 PM. Please come and help Central offer our hospitality to those who attend the service. Refreshments will be served following the service.
Prayer List:
The newest names on the prayer list:
George Black Family
Delight Engel
Nathaniel Waldrop
Pam Hayes
Gene Fiscus
Patty Spidel Barney
Regina Spillman
Sunday Morning Schedule
Worship 9:00 AM
Sunday School 10:15 AM
We offer a fully staffed nursery for ages newborn through 3years.
Children's Church is offered to those children ages 4 years through 5th grade.
Children's Church
Children's Church
As we are in a transitional period at Central, please do not forget that there is a responsibility to the children of Central. Volunteers must carry on the work started here with the children. Responsibilities include helping with Children's Church, Sunday School, volunteering for helping with projects already planned and looking ahead to the future. Keep the children and their families in your prayers and also keep them in your eyesight. Do not fail to spot any child or family who may need some encouragement. Please feel free to speak to the Elders about any new exciting ideas or projects that would be appropriate for the children or you can call the church office with any questions that pop up during the week.
Philippians 4:13 I can do all things through him who strengthens me.
For we walk by faith, not by sight.
Central Christian Church
Our address is: 303 Buchanan Drive, Lawrenceville, IL