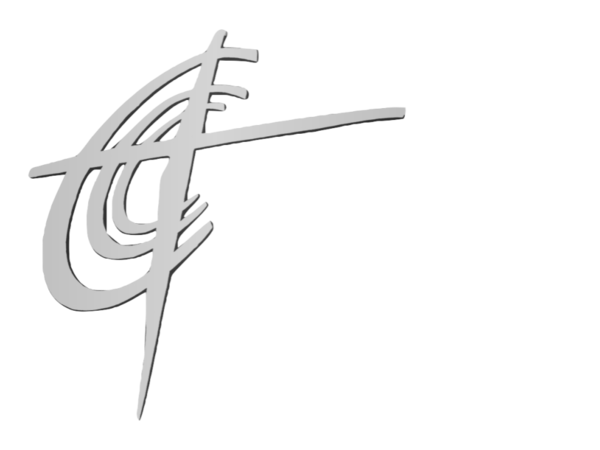 Fifth Sunday Rally
Join us at Central for Fifth Sunday Rally on Sunday, December 29th. The rally will start at 7
PM with the worship provided by Simply Jesus. There will be refreshments provided following the service. A freewill offering will be taken.
Kid's Shopping Day Pancake Breakfast
It is a new year and the Kid's Shopping Day Team is organizing their fund raisers for the August 1, 2020 Kid's Shopping Day. The KSD organization will have a Pancake Breakfast here at Central in the activity center on Saturday, January 25th. They will be serving breakfast from 7 AM to10:30 AM. It will be a freewill offering for the breakfast. Stop by and help support KSD. Kid's Shopping Day provides school supplies, clothing and hygiene products free of charge for students of Lawrence County Schools.
Christmas Eve Service
Join us on December 24th at 4:30 PM for our annual Christmas Eve Service. Bring your family and friends to the service, Gerry Breault will be the speaker during our Christmas Eve service.
Children's Church
Each Sunday morning Central offers Children's Church during the morning worship service. The children will stay in the auditorium through the songs and then will be excused to go to Children's Church held in the activity center. This service is offered for all children ages 4 years through 5th grade. We have a dedicated bunch of teachers who are excited to have your children on Sunday mornings in Children's Church. Volunteers are always needed and appreciated to help with different activities that are happening here at Central. Please feel free to call the office or anyone who helps with the Children's programs here at Central if you would like to help, have questions or have children you would like to come to Children's Church.
Prayer List
The newest names on the prayer list:
Delight Engel
Mark Stovall
Pam Hayes
Mary Shidler
Sherrie Stangle
Ministry Search
Sunday Morning Schedule
Worship 9:00 AM
Sunday School 10:15 AM
We offer a fully staffed nursery for ages newborn through 3years.
Children's Church is offered to those children ages 4 years through 5th grade.
Jesus, Our Truth
"You are right in saying I am a king. In fact, for this reason I was born, and for this I came into the world, to testify to the truth." John 18:37
IN WORD Jesus was an enigma. He came into this world as the child of a working-class family from a notably unnoteworthy region of the country. He amazed people with His teaching and His miracles, but He always defied their expectations. When they expected Him to act like an average Galilean, He wouldn't. When they expected Him to act like a king, He Wouldn't. No one could get a handle on exactly who He was.
The same is true for us today. The God-man, the Creator incarnate, defies our expectations as well. We pray to Him as our King, but He often leads us in the way of true humanity. The we follow Him as a human example, but He often insists on His kingly authority in our lives. He is not just our teacher, but our Lord. And He is not just our God, but our friend. The enigma of Galilee remains enigmatic today, even as we prayer to Him. But what an Enigma! He simultaneously fulfills our deepest needs for human fulfillment and for intimacy with the holy. He is exactly the answer to everything we didn't know we wanted.
IN DEED Jesus said He came into the world to testify to the truth. This is what Christmas is all about. Think about it—infinite truth in a finite body! It is an answer to all of those questions the philosophers have asked for centuries: Why are we here? Who made us? Where are we going? In Jesus, God pulled back the curtain on divine mysteries and made them visible. Not completely understood, of course, but tangible at least. He opened the window on all that has been going on behind the scenes in this drama we call life. We can see the divine in something as mundane as human history. An enigma? Yes. But a blessed revelation, too. The Incarnation gave us truth—in person.
© 2003 by Walk Thru the Bible
December:
22-Ben Miller –guest speaker
24-January1,2020-Office closed for Christmas Break
25-Open Gym 6-10 PM
29-FifthSunday Rally 7 PM
January:
1-Open Gym 6-10 PM
6-Elder's Meeting 6:30 PM
8-Open Gym 6-10 PM
11-Prayer Breakfast 8 AM
15-Open Gym 6-10 PM
16-Fish & Loaves 6 PM
20-Mission Mtg. 6 PM
25-KSD Pancake B'fast 7-10:30AM
December 22, 2019
At the Table:
Aaron Mays
Nursery: D. Mosier,
J. Wimberly
Greeters: Tim & Boots Zehner
Opening Doors: Chrystal Holmes
Welcome Desk: Linda Baker
December 29, 2019
At the Table:
Mike Mosier
Nursery: G. Paulin, D. Bailey
Greeters: Terry & Teri Linton
Opening Doors: J. Hutchinson
Welcome Desk: Jane Benson
January 5, 2020
At the Table:
Jim Anderson
Nursery: G. Paulin, D. Bailey
Greeters: TBA
Opening Doors: TBA
Welcome Desk: TBA
January 12, 2020
At the Table:
Tim Zehner
Nursery: TBA
Greeters: TBA
Opening Doors: TBA
Welcome Desk: TBA
January 19, 2020
At the Table:
Mike Mosier
Nursery: Sherrie & Zoe Zeigler
Greeters: TBA
Opening Doors: TBA
Welcome Desk: TBA
January 26, 2020
At the Table:
Jim Luthe
Nursery: D. Mosier,
J. Wimberly
Greeters: TBA
Opening Doors: TBA
Welcome Desk: TBA
Communion Preparation
December: Bill Tucker
Prayer Chain:
Donna Mosier 928-4628
Jane Benson 812-291-0099
Central Christian Church
Our address is: 303 Buchanan Drive, Lawrenceville, IL