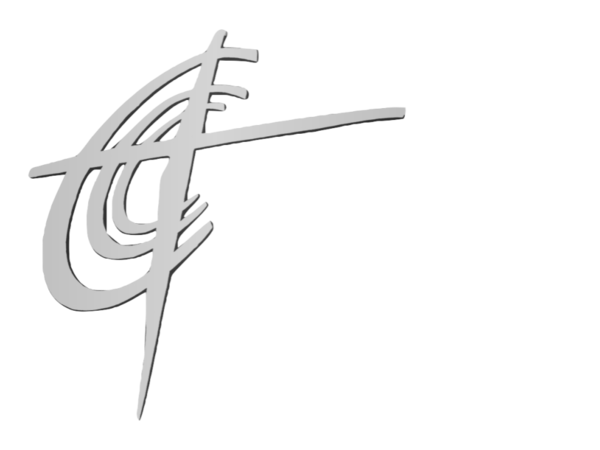 The Kid's Shopping Day Organization will have their annual Pancake Breakfast here at Central Christian on Saturday, January 25th. The team will be serving pancakes and biscuits and gravy from 7–10:30 AM. Stop by and help support the KSD Breakfast. A freewill offering will be taken which is used to help purchase supplies for the Kid's Shopping Day held in August of each year.
Kid's Shopping Day Father/Daughter Dance
The KSD will have their annual Father/Daughter dance on February 8th from 6-8 PM in the activity center of Central Christian. Registration and fees may be paid at the dance. KSD is a non profit organization.
American Red Cross Blood Drive
Central will be hosting the American Red Cross Blood Drive on Tuesday, February 11th. The drive will be from
2-6 PM. You may schedule your appointment by visiting
RedCrossBlood.org and enter: Central Christian-Lawr to schedule an appointment.
McKinley Orchard Dinner
It is dinner at McKinley Orchard on Saturday, Feb. 22. Please meet here at the church at 4 PM and then we will carpool to McKinley Orchard for dinner. This dinner is for adults only. Sign up at the Welcome Desk.
Children's Church
Children's Church
Our programming is running smoothly thanks to all the volunteers who have stepped forward to make this happen. Our Sunday School Classes are available for the children along with Children's Church which is held in the gym every Sunday morning. Volunteers are always needed to help programming sustain throughout a transition period. Please contact the office if you could help out on different Sundays with either Sunday School or Children's Church. Our children are one of our most important aspects of becoming a successful church in the future.
Prayer List:
The newest names on the prayer list:
Ministry Search
Delight Engel
Betty Engel
Ministry Search
Family of Don Porter
Family of Tyler Zellers
Pam Hayes
Mary Shidler
Sunday Morning Schedule
Worship 9:00 AM
Sunday School 10:15 AM
We offer a fully staffed nursery for ages newborn through 3years.
Children's Church is offered to those children ages 4 years through 5th grade.
Joshua 1:7-9 "Be strong and very courageous. Be careful to obey all the law my servant Moses gave you; do not turn from it to the right or to the left, that you may be successful wherever you go. 8 Keep this Book of the Law always on your lips; meditate on it day and night, so that you may be careful to do everything written in it. Then you will be prosperous and successful. 9 Have I not commanded you? Be strong and courageous. Do not be afraid; do not be discouraged, for the Lord your God will be with you wherever you go."
Can you imagine replacing a legend? Being the Patriot's Head Coach that follows Bill Belichick? Or the coach that followed Phil Jackson at Chicago (Tim Floyd)? How about the coach that followed Marty Simmons?
And yet, that is the spot that Joshua is in right now in this passage. Moses's resume is replete with plagues, parting of water and leading God's people out of slavery, and more. I can't help but think what must have been going through his mind. It could have been any one of the following:
1. I'm too old (Joshua was 101 at the battle of Jericho)
2. I'm inexperienced (Joshua never lead the entire people of Israel before)
3. I'm unqualified (Surely there is someone else better than me)
4. I'm willing LORD, but I will do that after ___
But none of this God is concerned about. In fact, he gives the following instructions
1. Be strong and courageous
2. Think about he law
3. Follow the law
4. Don't fear
5. Don't get discouraged
And so, maybe you are in a spot right now where you feel you are inadequate. I encourage you to meditate on the law and follow it (there is a yearly reading plan on the website), to love others because perfect love casts out all fear, and to refrain from discouragement.
OR
Maybe God is calling you to something, and you have an excuse ready. I encourage you to be faithful to HIM this day through reading and obedience of the law.
You never know what kind of wall's God will bring down through you.
Jim Anderson
Serving Schedule
January 26, 2020
At the Table:
Jim Luthe
Nursery: D. Mosier,
J. Wimberly
Greeters: Tim & Boots Zehner
Opening Doors: Leah Anderson
Welcome Desk: Linda Baker
February 2, 2020
At the Table:
Gerry Breault
Nursery: Gerry Paulin, Deborah Bailey
Greeters: Gene & Sandy Fiscus
Opening Doors: Judy Hutchinson
Welcome Desk: Jane Benson
February 9, 2020
At the Table:
Tom Overbay
Nursery: TBA
Greeters: Zeigler Family
Opening Doors: Chrystal Holmes
Welcome Desk: M.A. Ricker
February 16, 2020
At the Table:
Jim Anderson
Nursery: Sherrie & Zoe Zeigler
Greeters: Eric & Gerry Paulin
Opening Doors: Dakota Kasinger
Welcome Desk: Donna Wildes
February 23, 2020
At the Table:
Tim Zehner
Nursery: D. Mosier, J. Wimberly
Greeters: Tim & Boots Zehner
Opening Doors: Leah Anderson
Welcome Desk: Linda Baker
Communion Preparation
February: Tim & Boots Zehner
Prayer Chain:
Donna Mosier 928-4628
Jane Benson 812-291-0099
Calender
January:
20-Mission Mtg. 6 PM
25-KSD Pancake B'fast 7-10:30AM
February:
3-Elders Meeting 6:30 PM
5-Open Gym 6-10 PM
8-Prayer Breakfast 8 AM
8-KSD Father/Daughter Dance 6-8 PM
11-Blood Drive 2-6 PM
12-Open Gym 6-10 PM
17-Misson Mtg 6 PM
19-Open Gym 6-10 PM
22-McKinley Orchard Dinner 4 PM
26-Open Gym 6-10 PM
Central Christian Church
Our address is: 303 Buchanan Drive, Lawrenceville, IL