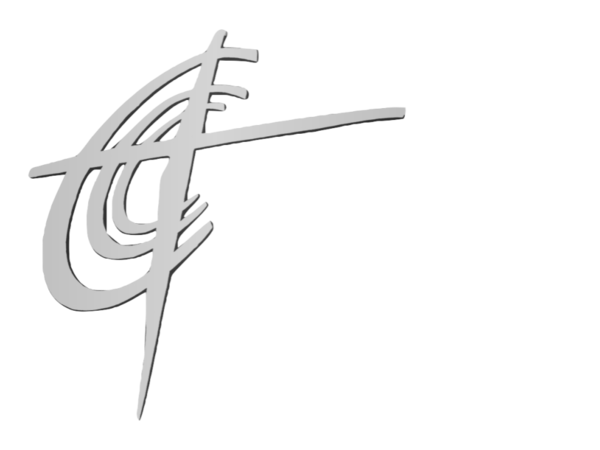 Spring Classic Marathon
The Spring Classic Marathon will be March 28th starting at Parkside Elementary School. This marathon benefits the Kid's Shopping Day which provides free school supplies and clothing for the children of Lawrence County. KSD is held at Central Christian Church the first Saturday in August. KSD will provide registration forms for the marathon at the Welcome Desk in the near future.
Fish & Loaves
Volunteers from Central join together on March 19th at 6 PM to pack food for school children. Join the volunteers at the Free Methodist activity building on Chestnut St. in Bridgeport, IL. New volunteers are appreciated.
VBS July 12-16, 2020
Central is gearing up for VBS! Meetings have begun and volunteers are needed! See Lydia Anderson if you would like to volunteer. Join Central the week of July 12-16 for a great week of VBS.
Prayer List:
The newest names on the prayer list:
Delight Engel
Heather Holmes
Alice Paddick
Carmen McCullough
Tom Buchanan
Family of Stacy Jarvis
Family of Jay Dorothy
Rob Agan
Vic Smith
Pam Hayes
McKinley Orchard
Valentine Dinner
Join Central for their annual Valentine Dinner. Reservations are made at McKinley Orchard for Saturday, February 22nd. Please meet here at the church at 4 PM and then we will take the church bus to McKinley Orchard for dinner. This dinner is for adults only. Sign up at the Welcome Desk.
Big Hammer
After building our farm shop, we picked out a tool box for our tools. We have since filled it with all our tools. Some tools are rarely used, while others are used on most repairs. One such tool is a hammer. There are hammers of various sizes in the toolbox. Whenever we are removing a stubborn pin or bearing, we sometimes start out with a small hammer, but more often than not wind up getting the big hammer to do the job. I don't think I've ever worm out a hammer, especially a big hammer from too much use.
Now, we as Christians have a big hammer in our spiritual toolbox. It can be used daily, every second of the day and not wear out. It can be used on small jobs or even the largest job. It is PRAYER. Mark 11:24 reads "therefore I tell you, whatever you ask for in prayer, believe that you have received it, and it will be yours." I Thessalonians 5:16-18 "rejoice always, pray without ceasing, give thanks in all circumstances; for this is the will of God in Christ Jesus for you."
Our church is grounded in prayer. When I had my recent surgery, it was sent out on the prayer chain. I felt a sense of calm knowing that prayers were being sent for my surgery and healing by many believers.
There are several opportunities to use this Big Hammer in our church. The Ladies meet at noon on Tuesdays in the prayer room while there is a prayer time open to all on Tuesday evenings. On Sunday morning there is an individual in the prayer room praying for the church as well as the many requests posted on the board. I encourage you to sign up for this prayer time.
After all, our big hammer of prayer won't work unless we get it out of the toolbox!!
Ministry Search Update:
The committee continues to review and discuss applicant resumes and
sermons as they come in. Your continued prayer for this search is needed. Thanks, Tim
February 23, 2020
At the Table:
Tim Zehner
Greeters: Tim & Boots Zehner
Opening Doors: Leah Anderson
Welcome Desk: Linda Baker
March 1, 2020
At the Table:
Mike Mosier
Greeters: Gene & Sandy Fiscus
Opening Doors: Judy Hutchinson
Welcome Desk: Jane Benson
March 8, 2020
At the Table:
Jim Luthe
Greeters: Troy Zeigler Family
Opening Doors: Dakota Kasinger
Welcome Desk: Mary Ann Ricker
March 15, 2020
At the Table:
Gerry Breault
Greeters: Eric & Gerry Paulin
Opening Doors: Chrystal Holmes
Welcome Desk: Donna Wildes
March 22, 2020
At the Table:
Tom Overbay
Greeters: Tim & Boots Zehner
Opening Doors: Chrystal Holmes
Welcome Desk: Linda Baker
March 29, 2020
At the Table:
Jim Anderson
Greeters: Terry &Teri Linton
Opening Doors: Judy Hutchinson
Welcome Desk: Gayle Billingsley
Communion Preparation
March: Jane Benson
Prayer Chain:
Donna Mosier 928-4628
Jane Benson 812-291-0099
Calendar
February:
22-McKinley Orchard Dinner 4 PM
26-Open Gym 6-10 PM
March:
2-Elder's Meeting
4-Open Gym 6-10 PM
11-Open Gym 6-10 PM
18-Open Gym 6-10 PM
19-Fish & Loves 6 PM
25-Open Gym 6-10 PM
28-Spring Classic Marathon
Central Christian Church
Our address is: 303 Buchanan Drive, Lawrenceville, IL