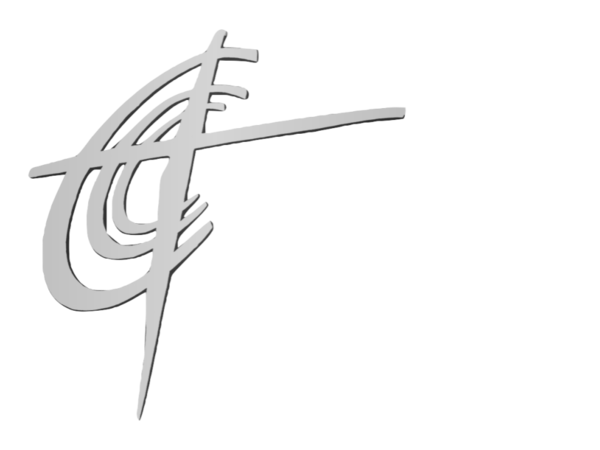 Church Camp
Church Camp at Oil Belt is still scheduled for June through July (May activities were cancelled) although they will make a decision by May 5th if camp will take place during the summer months. Oil Belt is still taking reservations for church camp at this time. Please go to their website to find the latest on summer camp for your children.
Camp Illiana is taking reservations for summer camp. Any decisions they make concerning summer camp will be on their website. Please go to their website for the latest information about summer camp.
Covid 19
As the Covid -19 pandemic touches all of us in different ways, remember that our worship service each Sunday morning continues despite the disruption of our normal lives. The Sunday morning worship service is broadcast each Sunday morning at 10 AM on our Facebook page and on our website, www.centralchristianlc.com. Thanks to Carson Root and his family and those who help broadcast the Sunday morning service. We hope that we can soon gather together again in our church building and worship together.
American Red Cross Blood Drive
The Red Cross will be using Central Christian Church for their blood drive in May. They will be in the activity center from 2-6 PM for blood donations. The rules for social distancing will be observed along with face masks for donors. Blood donations are still needed even in this time of difficulty. Please consider making a donation.
Central's Activities
At this time Central has suspended all of the church activities planned in May. It is tentatively planned for VBS to take place July 12-16. Please keep in touch with
Central on their Facebook page or the website www.centralchristianchurchlc.com for all up to date information about our activities.
Prayer List
Prayer List:
The newest names on the prayer list:
Jill Roberts Saletta
Rick Richardson Family
Bill Shick Family
Gregory Troy
Pax Gher
Online Services
Online
Sunday Morning
Schedule
Worship 10 AM on Facebook or on the Website www.centralchristianchurchlc.com
All activities at the church are suspended until further notice. Please check out our Facebook page or website for any new information.
By Jim Anderson
Aren't we in an unprecedented time? After all, as of April 26th, the Cubs have not lost a game and the Cardinals have not won a game. Who eight weeks ago would have thought that the United States, still the world's superpower, would be under a plague?
While we are in unprecedented times for us, this is not the first time this has happened. About 3,500 years ago, the world was in a similar situation. The world's superpower, Egypt, was faced with not one, but ten plagues. The tenth plague was the worst of all, the plague of the first-born. To avoid this plague, God's people, the Israelites, went out to offer a lamb without blemish. The Israelites put the blood on the doorposts and God said, "When I see the blood, I will pass over you, and no plague with befall you to destroy you when I strike the land of Egypt."
Today, in the United States, we have two plagues: one for which scientists and the medical community is feverishly looking for a vaccine, the Covid-19 virus. But we have another plague, the plague of sin. Unlike 3500 years ago when God's people had to offer a lamb without blemish in the land of Egypt to be spared from the plague of the firstborn, 2000 years ago God offered the lamb of God to his people in the land of Moriah to be spared from the wrath of the sin plague.
In John 1:29, John said, concerning Jesus, "Behold, the Lamb of God who takes away the sin of the world!"
Behold Jesus, literally gaze upon Him in every way, through prayer and the reading of His word. The word does not promise that He will heal your physical infirmities, but it does promise a treatment for your spiritual infirmities.
Announcements
If you would like to be a part of a small group utilizing social media, please text or call Jim Anderson, 618-707-5334.
Bible sales are up 150% nation wide. People are searching for truth at this time. If you would like to be a part of a drive-through prayer for the community, please let Jim Anderson know. (618) 707-5334
May Schedule
May 3, 2020
At the Table:
Tom Overbay
Greeters: Gene & Sandy Fiscus
Opening Doors: J. Hutchinson
Welcome Desk: Jane Benson
May 10, 2020
At the Table:
Jim Anderson
Greeters: Sonny & Anita Potts
Opening Doors: D. Kasinger
Welcome Desk: M.A. Ricker
May 17, 2020
At the Table:
Tim Zehner
Greeters: Eric & Gerry Paulin
Opening Doors: Dakota Kasinger
Welcome Desk: D. Wildes
May 24,2020
At the Table:
Mike Mosier
Greeters: Tim & Boots Zehner
Opening Doors: Leah Anderson
Welcome Desk: L. Baker
May 31, , 2020
At the Table:
Jim Luthe
Greeters: Terry & Teri Linton
Opening Doors: C. Holmes
Welcome Desk; G. Billingsley
Communion Preparation
May: Need a volunteer
June: Need a volunteer
Prayer Chain:
Donna Mosier 928-4628
Jane Benson 812-291-0099
Central Christian Church
Our address is: 303 Buchanan Drive, Lawrenceville, IL