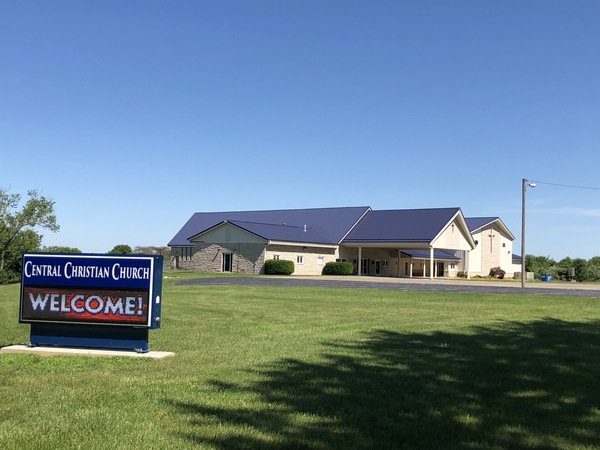 Ministry Search
After being formed last fall, the ministry search team met several times a month reviewing applicants. Resumes came in slowly at first, but picked up steadily overtime. References were checked, sample sermons critiqued, and candidates graded on qualities set by the team. Three applicants were interviewed. Carson Root, our interim minister since March, was selected by the group for the congregation's consideration. On May 31st, the membership will be given the opportunity to affirm Carson as our next minister. We will hold an "outdoor church", at 10 AM with a ballot box under the drive-through, for voting. Please plan to attend. The sermon will only be available on Facebook this Sunday. Carson will be preaching outdoors under the carport so you may bring lawn chairs or sit in your cars. Just be sure to practice social distancing.
Retirement
After 30 years of dedicated service, Missy Heath has decided to retire as our church secretary on May 31st. We thank her for the awesome job she has done keeping the ministers and church leaders in line and do her work. A big Thanks and happy retirement!!
Secretary opening
We will be accepting applications for the church secretary position, however, we wish for the new minister to be included in the selection process. That being the case, interviews will not begin until the new minister is in place. This a 4 hour per day 4 day per week position. Job description will be available to interested people.
Church Camp
At this time both Oil Belt Camp and Camp Illiana have delayed the start of their camps. Please go to their website to keep up with the changes and requirements that are happening.
YOU ARE A CHRISTIAN
Hearing these words, "You are a Christian", makes us smile inside. Someone, besides friends, recognize this about us! But what are they seeing? Psalm 15 gives us some qualities that others see. In a nutshell, if we walk blamelessly, speak truthfully, wrong no one, and give graciously, we are off to a good start.
WOW!! That was so simple to write on paper. Now, applying in all situations, is another story. But with God's help, and prayer, we can achieve anything. And all will recognize you as a Christian!
Any decisions the Elders make about worship service and activities will be put on Facebook and the website. Please keep watch until we meet again.
Central Christian Church
Our address is: 303 Buchanan Drive, Lawrenceville, IL