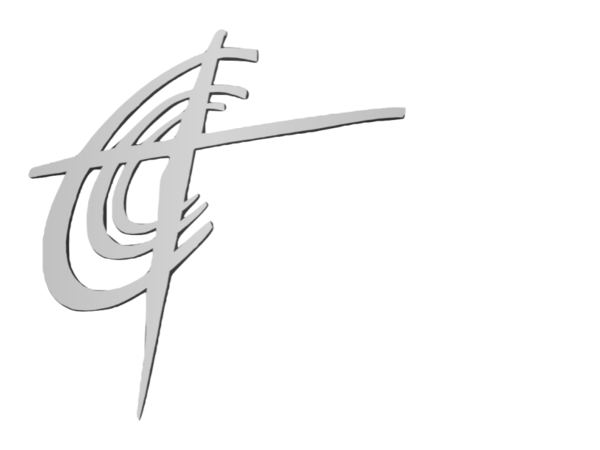 Moving on from the "Same ol Thing"
Some people enjoy re-watching old movies. They enjoy the characters and they like being able to anticipate plot twists and the finale. Other people reject the very thought of watching a movie they have already seen. They think it is silly because you know how it ends before you even turn it on. I thought the very same thing when they made such a fuss over the movie, "Titanic". I thought, unless this is a fictional story BASED on the historical event, then I already know how this ends. But the population went crazy over a film where everyone knew how it ended. Amazing.
I suppose some people feel this way about the Resurrection. "We've read the book. We know how it ends. We know that Jesus isn't in the tomb even before John and Peter get there, so what's the big deal? Can we just move on? Isn't there something new we can talk about? Yes, there is. Let's talk about your life. What's new with you? How is your life different today than a year ago from today?
When I was young I was taught if you need to navigate or travel at night that you need to locate the North Star because it never changes its position in the sky. You can plot your course by keeping the North Star in that same position as you go. Your personal travel can be successful if you have the determination to keep the one constant beacon in the sky stable in relation to you as you move. You see, your movement can be predictable and productive if your "life anchor" is well placed.
The Resurrection is a fact anchored in history. It is there for the rest of linear time. We can plot our life successfully by keeping the reality of this fact real and present in our lives. It will allow us to navigate through some treacherous territories in life. When our life gets "off course" we can re-establish the Resurrection in our hearts and regain stability and productivity.
Brian
From Roger:
April 2019
I would like to thank the volunteer staff from this year's Children's Easter Celebration. It was wonderful seeing the church absolutely full of children and their families enjoying an egg hunt and learning the Gospel through the Resurrection Eggs activity. The inflatables were also a hit. It was a crazy two hours, but it really was a lot of fun. Again, thank you to all who helped make this event a success.
The VBS planning team has been meeting, and we are gearing up for this year's event June 9-13. We are doing another Holy Land Adventure program from Group Publishing featuring Paul and his time in Athens. Here's a preview: Imagine leaving a life of privilege and power to face angry mobs, painful imprisonment, and chain-breaking earthquakes—all to spread the life-changing truth of God's love. Learn the jaw-dropping story of the Apostle Paul…straight from Paul himself! In an ancient "anything goes" culture, Paul will inspire kids to share the truth of God's immeasurable love today! Last year's Babylonian VBS created a unique, first-person encounter of Daniel's world. The small group format was an excellent way for children to learn and grow, and the marketplace was a blast. To sign your children up, please visit https://vbspro.events/p/events/2019cccvbs.
This June, Fellowship of Christian Athletes students from both Lawrenceville and Red Hill High School will host their annual Power Camp. Power Camp is a free Christian sports camp for all Lawrence County 5th-8th graders. There, students spend time competing in obstacle courses and physical challenges, participating in small group devotion time, learning fundamental skills for their favorite sports, and hearing inspiring messages. Each event begins and ends in prayer. It is a positive, encouraging environment. Students wanting to participate in this year's camp can register at https://fca.regfox.com/2019silfcalawrencepower. Roger Kiser II
Mission Trip
Mission Trip
Central supports the American Indian Christian Mission (AICM) through our missions. We also send a mission team to Show Low, Arizona each year to help with maintenance on their buildings and also to provide a caring and helpful relationship with children on the near by reservation. Children from the reservation stay in dormitories throughout the school year and return home when school is over. This leaves the summer for the AICM mission team to help repair any maintenance projects on the dormitories and classrooms. The mission team works on maintenance projects in the morning and in the afternoon the famous "Blue Bus" rolls into the nearby reservations to keep in contact with the children nearby. On the bus will be our mission team who provides music, stories and personal contact with the children. The mission trip this year will be June 21 through June 29th.
AICM Car Wash
The Show Low Mission Team will be having a Car Wash on Saturday, May 18th. They will be at the Ultimate Car Wash from 10 AM to 2 PM. Stop by and help support the mission team. All proceeds from the car wash will go towards the mission trip to the American Indian Christian Mission in Show Low, Arizona
VBS
Paul's Dangerous Journey
to Share the Truth
Come enjoy a fun week at VBS on June 9-13th from 6 PM - 8:15 PM.
There will be excitement and learning as we experience what Athens was like in the Apostle Paul's days. Hear what it was like as he teaches about his many life changing experiences as he spread the Good News. VBS is for all children ages 4 years through 5th grade.
Prayer List:
Charles Botts Family, Cheryl Ginder, Brett McKim, Wanda LaBounty, Kenny Bartle, Chad Covey, Gene Fiscus, Oxford House, Avery Pond, Lisa Morley, Bob Kiser Family, Larry Pulleyblank, Tammie Holscher,
Annalea Kaiser
Serving:
April 28, 2019
At the Table:
Youth
Nursery 2nd Service:
D. Mosier, J. Wimberly
May 5, 2019
At the Table:
Jim Anderson
Nursery 2nd Service:
Gerry Paulin, Deborah Bailey
May 12, 2019
At the Table:
Bud Foreman
Nursery 2nd service:
Aaron & Liz Mays
May 19, 2019
At the Table:
Tim Zehner
Nursery 2nd service:
Sherrie & Zoe Zeigler
May 26, 2019
At the Table:
Mike Mosier
Nursery 2nd Service:
Donna Mosier, Jamie Wimberly
Prayer Chain:
Donna Mosier 928-4628
Jane Benson 812-291-0099
Communion
Preparation for
May :
Jane Benson
Calendar of Events
April:
27-Spring Fling Supper 5 PM
28-Youth Sunday
May:
5-VBS Meeting 2 PM
6-Elder's Meeting 6:30 PM
7-KSD Meeting 7 PM
11-Prayer Breakfast 8 AM
16-Fish & Loaves
18-AICM Fundraiser Car Wash 10-2 PM
18-Children's Cookout 4:30 –6:30 PM
20-Mission Meeting 6 PM
21-Blood Drive 2-6 PM
27-Office Closed
JUNE:
3-7-Sr. Saints
9-13-VBS 6-8:15 PM
21-29-AICM Mission Trip
Sunday Morning Schedule
Traditional Worship 8:30-9:30
Sunday School 9:40-10:25
Contemporary Worship
10:30-11:30
Jr/Sr High Youth
The youth meets every Sunday evening from 5:30 PM—7:30 PM. All age appropriate youth are invited to attend youth groups on Sunday evenings. The youth are encouraged to bring their friends.
Central Christian Church
Our address is: 303 Buchanan Drive, Lawrenceville, IL