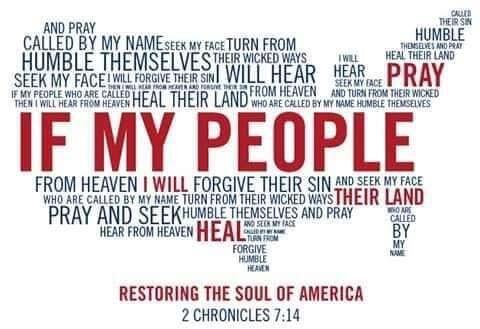 Christ Community News
Christ Community Church in Collinsville Volume 3, #7 July, 2021 Conservative Congregational Christian Conference
WELCOME TO THE CHRIST COMMUNITY NEWSLETTER!
Here you will find news of events inside and outside of the church, articles, opinions, testimonies and other interesting tidbits to inspire and amuse.
If you would like to contribute a short article, testimony, encouraging word or quote, or an interesting or funny church sign, please speak to Rose.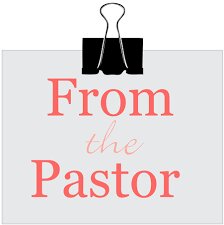 Remember seeing those pictures of hippy-looking people in the 60s and 70s in the movies carrying signs "Repent! For the end is near!"?? For the longest time I never knew what "repent" actually meant. I kind of knew, but it wasn't the kind of term that we used in our daily speech.
So, what does "repent" mean? I like to do a quick word study on something to see how we can apply it to our lives. With that in mind, Merriam-Webster has a great definition of it:
"to turn from sin and dedicate oneself to the amendment of one's life."
I'm going to assume we can agree that sin is defined as actions that are against the Law of God. There is a whole study to sin that we can undertake, but for now let's agree that it is essentially behaviors, actions, thoughts, etc. that are not pleasing to God.
With that in mind, repent would mean to turn from these actions that are not pleasing to God and dedicate ourselves to improving our lives. We basically change our minds about sin in our lives and acknowledge that it's not good for us to continue doing, saying, thinking the things we do. Well, that seems all well and good and almost sounds like we can earn our way into God's favor. And there are many people that think that's the thing to do. They reason, "I'll just stop doing this or improve that in my life and I'll get better with God." Or we say, "I'll start going to church."
First of all, there is no way we can continue doing anything like that for our entire lives! Sure there's willpower, but how many diet plans have we all started that end in 6 weeks?
Second, there are countless people more righteous than us that have failed at being able to embark on something like this their entire lives. The prophet Isaiah declared that his righteous acts were "as filthy rags." Wow!
The key to understanding how to repent and truly have a change in mind about sin is seen in the book of Acts. We see multiple instances of people whose lives are changed and have their relationship with God restored through repenting. BUT, there is ONE key thing that happened first. They had to BELIEVE first! You'll see the person would believe and then repent.
Believe what? Believe Jesus, by going to the cross, paid the required debt for our sin. He was the only person in history that could. Upon truly believing that, and having FAITH in Christ alone to have made us right with God, then you can begin to repent of your sin. Why is that? Without belief that Jesus paid the price, we are trying to pay the price ourselves. And we can't. It's impossible. No amount of self control, will power, determination will do that. If we do have belief and faith in Jesus, then it's not us trying to pay the required debt. Repentance comes out of a sense of gratitude and thanksgiving to Jesus for what He did for us.
So repentance, turning away from sin, changing our mind toward sin, really comes out of a grateful response to a faith in Jesus rather than an effort to try to set things right with God on our own.
CHRISTMAS IN JULY

On Sunday, July 25, there will be Christmas songs, decorations, food for the Pastor's Round- table after, and even presents!
Thanks to Stephanie Griffin and Linda Papert- sian for their work in the nursery and creating a wish list. We are freshening up the church nursery room to welcome the new generation of families to our community. The room has been made clean and fit for babies and toddlers. Further steps are being taken to assure the safety and security of children cared for in the nursery and in the Sunday School Room 4.

Linda created a Baby Registry on Amazon so that we can purchase needed items for the nursery. There are items on the registry to modernize the toy and book selection for the nursery. Board books by Christian authors are welcome beyond the few offered through Amazon.
On Amazon, search for Baby Registry; when you see Enter Name - put in CHRIST COM- MUNITY CHURCH, select it and you should see the items on the list. Items can be shipped to yourself or the church office listed on the registry. If you have trouble - please let Linda Papertsian know and she can help you. If you don't have them shipped to the church, bring them into church (wrapped or not - up to you!!) on Sunday, July 25 and we can put them under the tree! Stay for the Pastor's Roundtable and Christmas treats!!
Jesus said "Whoever welcomes one of these little children in my name welcomes me; and whoever welcomes me does not welcome me but the one who sent me." Mark 9:37

LATEST UPDATES FOR FAITHLIFE SOFTWARE & WEBSITE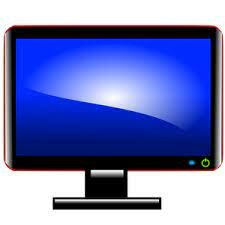 Cameras are all in and have been recording for the past few weeks. The sermon is up on YouTube and the Church website (both audio and video) weekly. There is a service 'trailer' that goes up on Facebook. If you are on Facebook - PLEASE go to our church page and SHARE it so that all of your friends can see!
We are still looking for volunteers for the Tech Team. Kevin and Peter have been doing this week in and week out and it does affect their ability to worship. It would be great to have some volunteers to give them a break so that they can worship with us. Contact Kevin or Peter if interested.
FAITHLIFE INFORMATION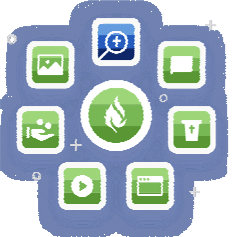 Patty will be resending invitations to those that haven't signed up yet. When you get the email it should ask you to create an account for you and have you accept the invitation into the Christ Community Church group. There you can see an up-to-date calendar of events, and any other things going on with the church. Let Patty know if you have any questions. This account will give you access to all the Faithlife apps and media A few of the apps/websites are: Faithlife TV, eBooks, Logos software. You can Google for other Faithlife sites/apps. There are apps for your phone or tablet as well. REMINDER: The church Bulk Text number - 860.215.4266. Please put it in your phone as a contact. It does work
~ This page written by Patty Bauer with some Nursery/Baby Registry info from Linda Paperstian
NEW - MONTHLY PRAYER BREAKFAST

Saturday, July 17, starting approximately 9:00 AM for breakfast and fellowship (bring your own breakfast). Prayer time will start promptly at 10:00 AM!
CHURCH CLEANUP DAY

July 10, Saturday 9:00 AM - 1:00 PM. Lunch will be served. There is a sign-up sheet in the Narthex. We are focusing on First Impression areas (Narthex, Collins Hall, sanctuary, etc.)

ZOOM SERMON DISCUSSION SERIES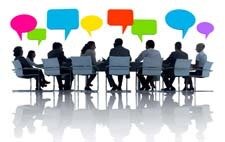 Our "ZOOM" midweek sermon discussion group has resumed on Wednesdays at 7:00 PM, led by Kevin Salch. NOTE: The meeting is NO LONGER ONLINE, but now meets in Room 4 at CCC.
There is a weekly Healing Prayer meeting at Buddy & Debbie Laws house from 7 - 8:30pm. There will be beverages and light snacks as well.HEALING PRAYER MEETINGS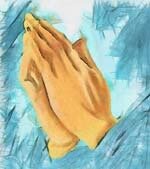 There is a weekly Healing Prayer
meeting at Buddy & Debbie Laws house from 7 - 8:30pm.
There will be beverages and light snacks as well.
COFFEE HOUR NEEDS VOLUNTEERS!

Victoria DuBois has graciously volunteered to be the Coffee Coordinator - THANKS! We do need people to sign up for the weekly setup. All that needs to be done is before the service starts (by 9:30am) - set up the coffee maker and turn it on, so it's done by the time service is over. Also get the cups, sugar, creamers, etc out. If you would like to, there's usually water bottles or another drink.
Victoria also said if you would like to do it then she can help you out the first time. The more people that volunteer, the easier it will be.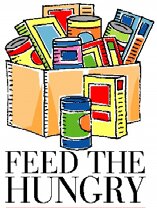 CANTON FOOD BANK NEEDS
"And God is able to bless you abundantly,
so that in all things at all times, having all that you need, you will abound in every good work."
~ 2 Corinthians 9:8 (NIV)
Please bring your donations to church
and we will pray over the food
and deliver it to the food bank.
The need is for nutritious, non-perishable food items such as: Breakfast cereal * Peanut butter
Jelly * Canned fruit
Bottled juice * Small boxes of sugar Coffee & tea * Canned tuna Macaroni & cheese * Soup Canned vegetables * Pasta sauce Canned pasta (ex., Chef Boyardee) Canned meat (ex., Beef stew) Low salt and sugar free items
We cannot accept any food item that is past its expiration or "best by" date. Thank you!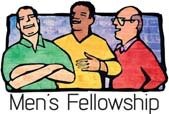 On the last Friday of every month, there will be a Men's Fellowship at The Log House Restaurant on RT 44 in Barkhamsted. Meeting time is 5pm.
The food is great and the prices reasonable. The men will be meeting in the back room of the restaurant.
All are welcome!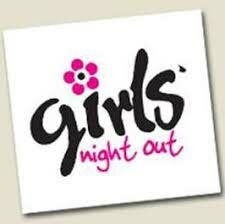 Girls' Night Out happens at George's Restaurant in Unionville, on
the third Thursday of the month, We'll have a reserved table and meet at 6:30PM. Please join us for great food and fellowship!
Please let Jennifer Dickinson-Hanley know for the headcount. All are welcome!
Carpool is suggested since the parking lot is usually very full.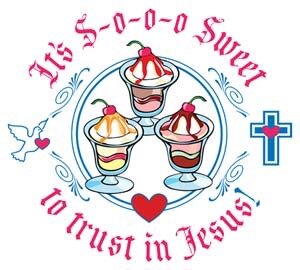 ELDER'S CORNER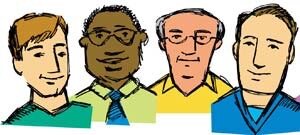 The focus of the Elders for the month of July is prayer. The theme of the sermons has been on prayer. and a prayer breakfast is scheduled for July 17, 2021 in Collins Hall.
♦ We are seeking volunteers to help organize and teach children's church and women to help in the nursery. Certain qualifications are required to work with children. Please pray that we will be prepared when the Lord brings his little ones to C.C.C.
♦ The insurance claim for the water damage and repairs in the schoolhouse is almost complete and reimbursement for most of the bills that we incurred is on the way.
♦ The decayed stair treads leading to the front door of the schoolhouse have been replaced. We hope to have a financial report available by the end of the July.
1 Timothy 2:8 "Therefore I want the men every- where to pray, lifting up holy hands without anger or disputing." ~ Bob DuBois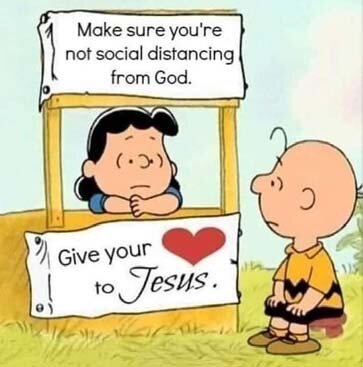 LITTLE FREE FOOD PANTRY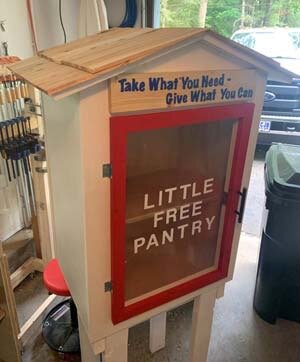 The Proclaim team had the idea for a Little Free Food Pantry for the church; Pastor Chris and Patty were able to make one! It will be at the front of the church, under the eaves starting in the beginning of July. We are asking that everyone please bring in 1 non-perishable item to fill the pantry initially, and hopefully others will add to it. It will be down at the church this coming weekend. ~ Patty Bauer
IN OTHER NEWS

♦Bob Dubois, of the Make Disciples team, mentioned that more little wooden crosses were being ordered to give to people as we pray for them. Laura has ordered them, and reached out on Monday (6/28) for the status. Will keep you posted.
♦ At a recent staff meeting, Jay asked about cleaning of outside of church - we need to get quotes for soft washing so the paint doesn't come off. This is in process. If you know of anyone that may be interested in cleaning the front of the church especially, please let Chris or one of the elders know.
♦ Patty is working on getting church events publicized on Christian radio stations and possibly the Valley Press. We'll also have sandwich boards outside to promote events.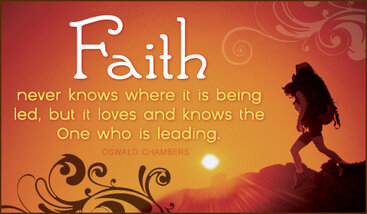 Our Vision: Where we Exalt the Lord Jesus Christ, Proclaim the gospel, and Make Disciples.
Our address is: 7 South St, Collinsville, CT 06020, USA