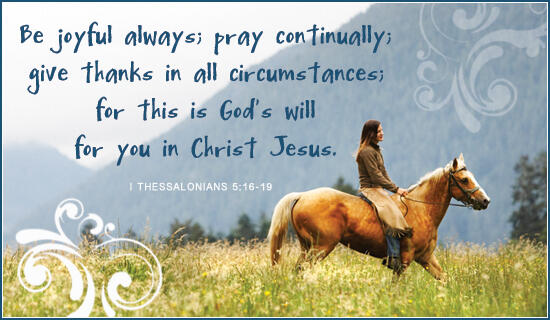 CHRIST COMMUNITY NEWS
Christ Community Church in Collinsville Volume 3, #8 August, 2021 Conservative Congregational Christian Conference
WELCOME TO THE CHRIST COMMUNITY NEWSLETTER!
Here you will find news of events inside and outside of the church, articles, opinions, testimonies and other interesting tidbits to inspire and amuse.
If you would like to contribute a short article, testimony, encouraging word or quote, or an interesting or funny church sign, please speak to Rose.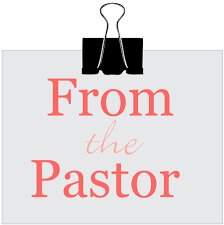 "But—
When God our Savior revealed His kindness and love, He saved us, not because of the righteous things we had done, but because of His mercy. He washed away our sins, giving us a new birth and new life through the Holy Spirit. He generously poured out the Spirit upon us through Jesus Christ our Savior. Because of His grace He declared us righteous and gave us confidence that we will inherit eternal life." (Titus 3:4- 7, NLT)
I know, it seems odd to start off with the word "but" because that implies there is something before this. And there is a sentence before this passage, which we will get to later. I first want to look at this little passage in a small epistle Paul wrote to Titus. There are five key words for us to think about:
1. Revealed
2. Saved
3. Washed
4. Poured
5. Declared
Notice each word is a verb in the past tense. Everything has been done already.
He revealed or "brought to light" HIS kindness and love. God did it on His own. He wasn't persuaded or commanded to do it. He did it on His own. And what happened as a result?
He saved us. Saved or rescued us from eternal separation from Him due to our sinful natures. Our sinful nature is who we are. It's how we were born. It's in our DNA. And how did He do that?
He washed our sins away. Sin leaves us covered in the dirt from our lives. He cleansed it from us, giving us a new birth, a new life, a fresh start, a clean slate, all through the Holy Spirit.
And this Spirit He poured, which implies He gave us His Spirit in a full and unrestrained way. It flowed from His heart. It flowed from His love for us. And that ONLY through Jesus Christ. No others. And that led to an amazing thing.
He declared us righteous. Sin is paid for. Our wrongs are made right. Our wrong-ness becomes right- ness. And we can be confident that we will inherit (not earn, not work for, not deserve, but inherit) eternal life with Him.
Two more key words. Mercy and grace. His mercy. His grace. Nothing from us. Nothing from anyone else. Entirely His mercy on us, and His grace toward us.
Remember I said there was a sentence before this passage. Here it is:
"Once we, too, were foolish and disobedient. We were misled and became slaves to many lusts and pleasures. Our lives were full of evil and envy, and we hated each other." Titus 3:3 NLT
That's who we are left to our own devices. We are misled, lost. We are slaves, addicted to habits, pleasures, worldly desires. We are FULL of envy, evil, pride. And we hate each other because we are ultimately self-centered people.
BUT.
What side of that word are you on today?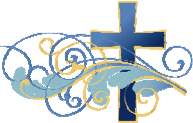 PASTOR'S VACATION!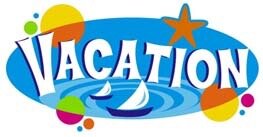 Pastor Chris and Patty will be on vacation August 2- 16. Let's all pray that they enjoy a refreshing, safe, healthy, and most of all spiritually rejuvenating time! While they are away, please contact the elders and/or Laura Salch for any issues that may arise.
CHRISTMAS IN JULY

On Sunday, July 25, we celebrated Christmas in July with Christmas carols, Christmas decorations, Christmas goodies, and a Christmas tree with gifts for the nursery donated by generous folks in our congregation. (Thank you, thank you, thank you!) The indoor snowball fight was a lot of fun.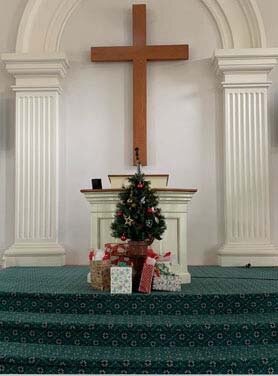 Are you ready for the Dog Days of Summer?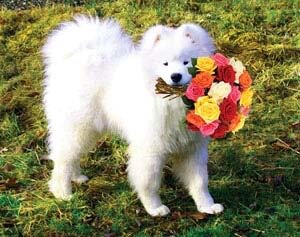 They're projected to end on August 11 this year. Why do we call them that? The phrase dates all the way back to the ancient Greeks. They figured out that the hottest days of summer came after the "Dog Star" (Sirius) rose in the night sky. Many people believed that the Sun and Sirius combined their energy to increase the temperature.
Speaking of dogs, it's important to protect your pets during the summertime! On days where the air temper- ature hits 77 degrees, blacktop pavement heats up to 125 degrees. That is the threshold to burn human skin; so if it's too hot for you to walk barefoot, it's too hot for your pups!
CANTON FOOD BANK NEEDS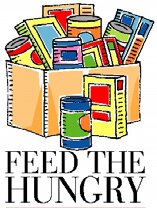 "And God is able to bless you abundantly,
so that in all things at all times, having all that you need, you will abound in every good work."
~ 2 Corinthians 9:8 (NIV)
Please bring your donations to church
and we will pray over the food
and deliver it to the food bank.
The need is for nutritious, non-perishable food items such as: Breakfast cereal * Peanut butter
Jelly * Canned fruit
Bottled juice * Small boxes of sugar Coffee & tea * Canned tuna Macaroni & cheese * Soup Canned vegetables * Pasta sauce Canned pasta (ex., Chef Boyardee) Canned meat (ex., Beef stew) Low salt and sugar free items
We cannot accept any food item that is past its expiration or "best by" date. Thank you!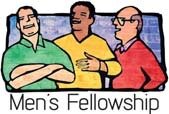 The new location, date and time of the "Men's Dinner Fellowship" is: Michel Angelo's PizzeriaRestaurant & Lounge,
256 Main Street (Rt. 44) New Hartford, CT 06057.
We will meet the last Thursday of each month at 6:00 p.m. All are welcome!
Upcoming Events
Download
A night for the ladies of CCC to meet for fellowship, food, devotions.
Thursday, September 16th  •  6:30–8:30 pm (EDT)
Download
This will be held on the 3rd Saturday of every month. Come and have breakfast and fellowship with us. The focus of prayer will be 'prayers for the body.' All are welcome to come. At this time please bring your own breakfast.
Saturday, September 18th  •  9–11 am (EDT)
ELDER'S CORNER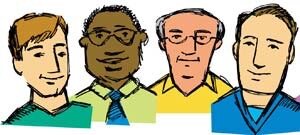 The Elders met on July 13th to plan and discuss several subjects pertaining to the ministries and operations at C.C.C. for the remainder of the summer. Among these were, a self supporting missions ministry, building security, our parking lot, the nursery, men's night fellowship, vacation coverage for Pastor Chris, baptism, and the order of worship.
♦ Do you have the gift of hospitality? We are looking for hosts to sponsor small groups and Bible studies beginning this fall. If you can help, or have an idea, please contact one of the Elders or Pastor Chris.
♦ June 2021 finances at CCC were: income ($10,669), expenses ($16,151)
Psalm 16:11 "You make known to me the path of life; you will fill me with joy in your presence, with eternal pleasures at your right hand". ~ Bob DuBois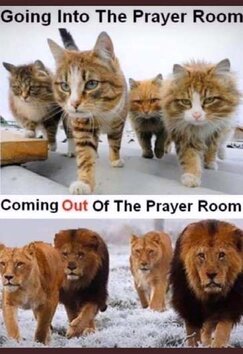 RECAP
Exalt Team
Thanks to the Exalt team for all that they did for the Christmas in July service!!
Rachel Salch mentioned that consolidating hymnals
was talked about in the last meeting
Rachel also mentioned that the Exalt Team had a
discussion about what to do if the town is having a
Halloween parade. Pastor Chris is checking with Bob Bessel
(first selectman) to see if there will be. If so, volunteers will
be needed that night at the church.
Make Disciples Team
Bob DuBois spoke about the Men's Fellowship meeting, which will now be at Michel Angelo's Pizzeria Restaurant on Route 44 in New Hartford at 6 PM on the third Thursday of the month. Thanks to Peter for putting this together.
Bob also mentioned how well the prayer meeting in July went. All are welcome for the meeting on August 21.
Proclaim Team
Thanks to all that made the Christmas in July service a big success!
We will start working on Rally Day next, which will be Sunday, September 12.
Dan is getting a Missions Team together to get missions started again at CCC.
The Food Pantry is out at the front of the church. If you have things to put in, remember it's Non- Perishable. Please let people know it's there. Patty let them know at littlepantry.org and it should be up there.
Put any donations directly into the pantry, or in the Canton Food Bank basket in Collins Hall, so we know where to find them. No expiration dates please
Our Vision: Where we Exalt the Lord Jesus Christ, Proclaim the gospel, and Make Disciples.
Our address is: 7 South St, Collinsville, CT 06020, USA