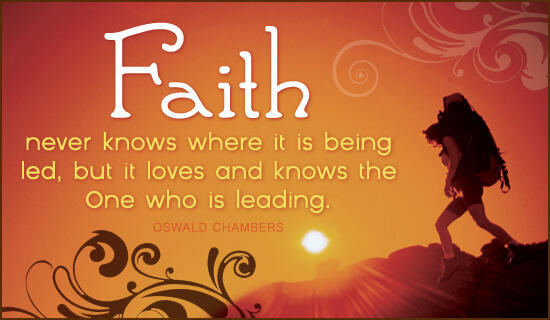 Christ Community News
Christ Community Church in Collinsville, Vol. 3, #9, September, 2021. Conservative Congregational Christian Conference
WELCOME TO THE CHRIST COMMUNITY NEWSLETTER!
Here you will find news of events inside and outside of the church, articles, opinions, testimonies and other interesting tidbits to inspire and amuse.
If anyone who had not yet been interviewed for a "Getting To Know You" article for this newsletter would like to let us get to know you, please write either a similar article, or at least a list of points that you would like to have covered, and send, along with a photo (digital if possible), to Rose for editing and inclusion in an upcoming issue. Please limit length to about 2-21/2 columns.
Also, if you would like to contribute a short article, testimony, encouraging word or quote, or an interesting or funny church sign, please speak to me. Contact info on at the end of this newsletter.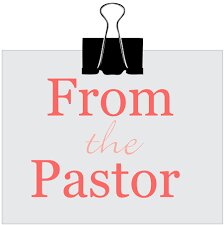 Change is always good they say. Of course we never know who "they" are. But, we are making a few changes in our worship service at the church and I wanted to take this opportunity to share with you what we are changing and also why we are doing it.
Probably the most significant change is that we are adding two elements into our worship service. The first is to add an opportunity for all of us to confess our transgressions and sins to the Lord. This will happen immediately following the praise music set and there is biblical support for this. When we consider the prophet Isaiah's experience in the 6th chapter of Isaiah, we see his response to the glory of God was to cry out, "Woe is me. I am ruined!" When we come into the presence of almighty and holy God, we can't help but see our blemishes. What a perfect time to confess —which is to acknowledge—our sinfulness to Him. This part of our service will begin with the reading of a passage and an invitation to reflect on that passage and privately confess our sin. We will then hear a second reading that will encourage us in knowing that we are indeed forgiven and hear an instrumental piece that will minister to us as well.
Directly following the confession time will be two Scripture readings: one from the Old Testament and one from the New. These readings will also support the text of the sermon so that we all hear a consistent message throughout our service.
The second element that has been added is a return of "Prayers of the People" which will be a time in our service that will be moderated by the elder who is leading the service. This time will allow all of us to offer prayer requests, perhaps offer up a brief prayer, and will be closed by the elder.
A few other changes are also being made regarding music. Jay, Rachel, and Ashley will be leading us in worship each week. We will also add a congregational singing of the Doxology following Communion. Pat will lead us with the organ for the music for meditation, Gloria Patri, Doxology, and also our closing hymn for each service. This will allow those who God has gifted to minister to us each week.
This Order of Worship has been something that the Elders and I have been praying over and working on for a few months. The worship team was brought in for their input as well. We are all truly looking forward to a more vibrant and Spirit-filled worship service!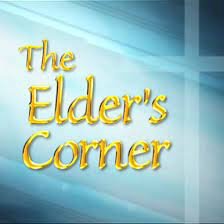 The Elders would like to thank Pastor Charles Schleich for delivering two sermons in August while Pastor Chris Bauer was on vacation. Thank you Chuck!
♦ Unfortunately hurricane Henri brought about the cancellation of our Sunday worship service and postponement of the Pastor's Roundtable scheduled for August 22nd.
♦ To keep the order of worship flowing smoothly, the liturgy of our services will be altered slightly beginning the Sunday after Rally Day. Your input in this matter is encouraged. The manner in which Holy Communion is served will remain the same for the time being.
♦ The council recommends that all members and attendees of C.C.C. join one of our focus groups and participate in the monthly "Pastors Roundtable" meetings.
John 16:33 "I have told you these things, so that in me you may have peace. In this world you will have trouble. But take heart! I have overcome the world."
RALLY DAY CHURCH FAMILY POTLUCK

Please join us out in the rear parking lot on Sunday, September 12, for our Rally Day picnic, following the service. Everyone will be asked to help bring the tables and chairs out to the canopy after the service.
Fried chicken and beverages will be provided. We ask that you bring a large dish to share: salads, sides, or desserts.

Monthly Prayer Breakfast
Saturday, September 23, starting approximately 9:00 AM for breakfast and fellowship (bring your own breakfast). Prayer time will start after breakfast, and lasts about an hour. This is
a great place to hone your prayer skills, whether you consider yourself "good at praying" or not.
Sermon Discussion Small Group
Our "What Was He Talking About?" midweek sermon discussion small group is going on!
We meet Wednesdays at 7:00 PM in Room 4. It's a great time for fellowship, prayer, and getting into the word! All are welcome
Healing Prayer Ministry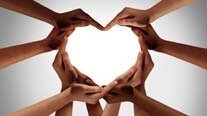 There is a weekly Healing Prayer meeting at Buddy & Debbie Laws house on Tuesdays from 7 - 8:30 PM.
You are invited to join us beforehand at 6:30 PM when we gather to talk, laugh,catch up and enjoy some light, healthy snacks.
Please call Debbie at 860-238-7645 by Monday evening if you're planning on coming for prayer, in case of schedule changes.
It is our sincere hope that anyone who is in need of encouragement, hope, and prayer will come and allow us to minister to you.
FEED THE HUNGRY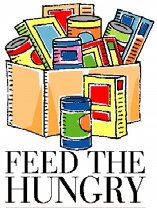 CANTON FOOD BANK NEEDS
"And God is able to bless you abundantly,
so that in all things at all times, having all that you need, you will abound in every good work."
~ 2 Corinthians 9:8 (NIV)
Please bring your donations to church and we will pray over the food, then deliver it to the food bank.
The need is for nutritious, non-perishable food items such as: Breakfast cereal * Peanut butter
Jelly * Canned fruit
Bottled juice * Small boxes of sugar Coffee & tea * Canned tuna Macaroni & cheese * Soup Canned vegetables * Pasta sauce Canned pasta (ex., Chef Boyardee) Canned meat (ex., Beef stew) Low salt and sugar free items
We cannot accept any food item that is past its expiration or "best by" date.

We now meet at Michel Angelo's Pizzeria Restaurant & Lounge, 256 Main Street (Rt. 44) New Hartford, CT 06057.
We will meet the last Thursday of each month at 6:00 p.m. All are welcome!
Girl's Night Out
Girls' Night Out happens at George's Restaurant in Unionville, on the third Thursday of the month. We'll have a
reserved table and meet at 6:30PM. Please join us for great food and fellowship! Please let Jennifer Dickinson-Hanley know for the headcount. All are welcome!
***A new location for the future is being discussed. Stay tuned!
RECAP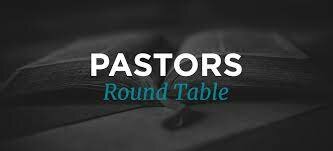 ♦ Exalt Team See Worship Service Changes below.
♦ Make Disciples Team Bob DuBois mentioned that he would like to get a Bible Study started after Rally Day - either in someone's home or at the church. He is looking for someone that might be willing to host this in their home. Hosting does not mean that you have to lead the study, you are just opening up your home. If you have the gift of hospitality, this would be a wonderful way to serve the church. Please let Bob know if you are interested
♦ Proclaim Team Busy organizing our Rally Day potluck gathering which will be Sunday, September 12.
♦ Worship Service Changes Pastor Chris covered some changes that have been discussed for the church service with the Exalt Team as well as the elders. These changes will go into effect on Sunday, September 12:
Addition of confession time. There will be a scripture reading that will draw us into confession, a minute of silent confession time, and a reading to encourage us in the forgiveness that we know.
Back by Popular Demand: Prayers of the People. This will be a moderated time for praise and prayer weekly.
The Doxology will be added after communion.
There will also be some music changes. Each week
there will be a combination of the organ and the
worship team.
There will still be 4 readings. Two of them will be
in the confessional part of the service. The other two will be an Old Testament and New Testament reading that will supplement the sermon text.
♦ Invitation Challenge Pastor Chris issued a challenge to all of us. Recognizing that many people come to church because they are invited, the challenge is for each of us to invite 10 people between now and Christmas. We are doing this in response to Matthew 28 where we are told to "go..."
Invite cards will be available in the Narthex. Chris is asking you to please take some of the cards that you can hand out as invitations as you are led to do.


♦ Doctorate Pastor Chris is starting a Doctorate program. It will be a Doctor in Religious Studies. Please pray for him (and Patty) during this time.
♦ 10 Days of Prayer Laura said the 10 Days of Prayer will be from September 6-16. There was information in the bulletin, or you can go to www.10days.net or www.10daysct.org for more information
♦ Girls Night Out Nan suggested possibly moving it to another location (maybe Michel Angelo's). Laurie C. and Jennifer said that was being discussed.
Our Vision: Where we Exalt the Lord Jesus Christ, Proclaim the gospel, and Make Disciples.
Our address is: 7 South St, Collinsville, CT 06020, USA