Christ Community News
Christ Community Church in Collinsville Volume 3, #10, October, 2021 Conservative Congregational Christian Conference
WELCOME TO THE CHRIST COMMUNITY NEWSLETTER!
Here you will find news of events inside and outside of the church, articles, opinions, testimonies and other interesting tidbits to inspire and amuse.
If you would like to contribute a short article, testimony, encouraging word or quote, or an interesting or funny church sign, please speak to Rose.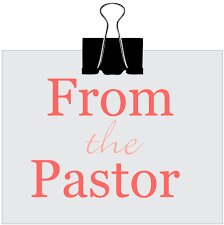 It's hard to believe that Patty and I have been here worshiping with you for a year already! From the first day here in Connecticut we have felt like it's been our home for years. For that, we thank all of you for making us feel at home!
And what a year it's been! We think back at the Zoom Small Group meetings and how we are now blessed with being able to meet at the church. We also look back with full hearts at some of the special
services we had like the Christmas Eve candle service, Tenebrae, and Easter Sunday where we welcomed 11 new members into the church!
It's also been encouraging to restart the Ladies Night Out and Men's Fellowship Dinners again. And starting after the National Day of Prayer, we now have monthly church prayer meetings which can only be described as truly a sweet hour of prayer. I am so thankful for the wisdom of our council of elders, the compassion of our deaconate, the Spirit-filled gifts of our worship team, the love of our nursery team, the stewardship of our finance team, and the
commitment of our support staff. You all have led us by the hand through this first year.
So, we look forward to growth in our current ministries and new opportunities to connect with our community to spread the Good News of Jesus Christ!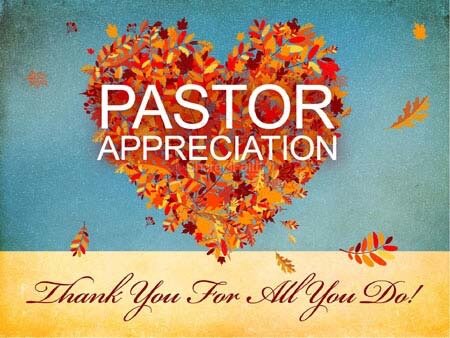 October is Pastor (and his Wife!) Appreciation Month!
Thank you, Pastor Chris and Patty, not only for what you do,
but for who you are!
Let's spend this month blessing Chris and Patty in all sorts of ways!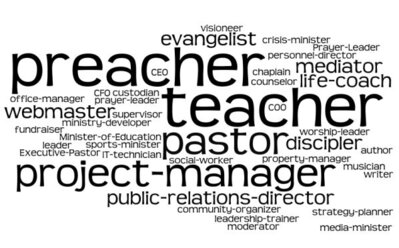 Rally Day Church Family Potluck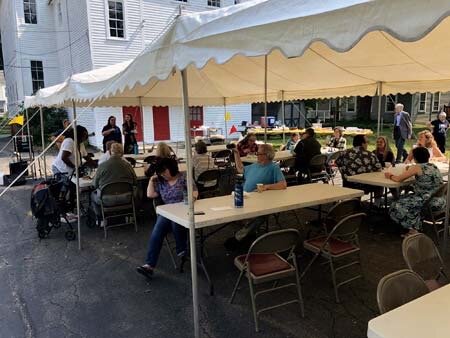 Thanks to all who helped (and contributed delicious food and goodies! What a wonderful time of feasting and fellowship!)
~Photo from Patty Bauer
MONTHLY PRAYER BREAKFAST
Saturday, October 16, starting approximately 9:00 AM for breakfast and fellowship (bring your own breakfast). Prayer time will start after breakfast, around 9:30, and lasts about an hour.
This is a great place to hone your prayer skills, whether you consider yourself "good at praying" or not.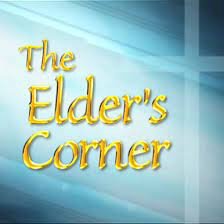 ♦ The Elders would like to thank everyone who contributed their time and efforts to make Rally Day a success. Thank you for participating!
♦ The 27th Annual Collinsville Halloween Parade will be passing by our church on October 30, 2021. The decision has been made to extend our hospitality by handing out free cider, doughnuts, and Christian tracts to those marching past. We will permit free parking in our lot, the buildings will remain locked.
♦ Our revised order of worship on Sunday mornings has begun. Feel free to share your thoughts with any of the Elders and remember to invite your friends and neighbors.
♦ Pastor Chuck Schleich is offering an adult Christian education class [currently on 1 Peter] in Collins Hall beginning at 9:00 a.m. Sunday mornings before the worship service. Please plan to attend.
Hebrews 13:2 "Do not forget to show hospitality to strangers, for by so doing some people have shown hospitality to angels without knowing it." ~ Bob DuBois
RECAP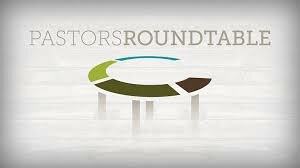 (Some items covered separately in this newsletter.)
♦ EXALT TEAM Sepp asked how everyone thought the
new service was going. There were a couple of com-ments
but mostly all positive. Some things need to get buttoned up,
but going well. The team will start talking about Advent services.
Reminder that the readers should sit up front as they
have in the past. Team usually meets the first Sunday of the month.
♦ MAKE DISCIPLES TEAM Bob DuBois received
information from Pastor Chuck about Christian Comedians.
Bob was looking into possibly using the schoolhouse, but the
arenas they have been in are usually bigger venues. There is a community bible study that meets in Collins Hall on Tuesday nights. Team usually meets the second Sunday of the month.
♦ PROCLAIM TEAM Most of the conversation was about Halloween and what needs to be done. Talking about some upcoming events - for instance, bringing back the Advent breakfast before the first sermon of the Advent season. Team usually meets the third Sunday of the month.
♦ PARKING LOT Pastor Chris was approached by the company that is replacing all the water lines in Collinsville. They asked to put their supplies and equipment there. They have already sent in a $1,000 donation to the church. They also removed the pile of mulch sitting in the one parking spot. They cleaned up the one area and put down ballast where their equipment is. When they are done they
will either leave the stone, or grade it out and put down grass
When they are done re-paving the streets, any left over asphalt they will use for to patch the parking lot.
~ Round Table Recap based on info from Patty Bauer
Halloween Parade Outreach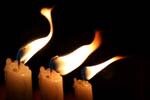 (Being light in the darkness!)
• Laurie Crowley will be in charge of security. She needs help
be paired up with someone if you don't feel comfortable Collinsville will be having their parade on Saturday, October 30.
Lots of volunteers are needed for all kinds of things. Bring in cider and donut holes, man the table to hand out cider, donut holes and tracts, help Laurie with parking and patrolling around the church. There will be sign-up sheets for everything.
All the lights will be on around the church, but the church itself will be closed. You will be able to get in if you need to use the rest room
with parking, or around the entries and the building. You can
walking around the church on your own. Make sure you have flashlights and dress in bright colors.
If you are coming to help with the food or anything - please make sure you are at the church by 4-4:30 at the latest. Laurie will let you know where to park.
CANTON FOOD BANK NEEDS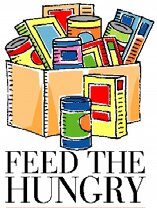 "And God is able to bless you abundantly, so that in all things at all times, having all that you need, you will abound in every good work." ~ 2 Corinthians 9:8 (NIV)
Please bring your donations to church and we will pray over the food and deliver it to the food bank. The need is for nutritious, non-perishable food items such as:
Breakfast cereal * Peanut butter & Jelly * Canned fruit
Bottled juice * Small boxes of sugar Coffee & tea * Canned tuna
Macaroni & cheese * Soup Canned vegetables * Pasta sauce
Canned pasta (ex., Chef Boyardee)
Canned meat (ex., Beef stew) Low salt and sugar free items
We cannot accept any food item that is past its expiration or "best by" date. Thank you!
MEN'S FELLOWSHIP DINNER
We now meet at Michel Angelo's Pizzeria Restaurant & Lounge, 256 Main Street (Rt. 44) New Hartford, CT 06057. We will meet the last Thursday of each month at 6:00 p.m. All are welcome!
GIRL'S NIGHT OUT!
Girls' Night Out happens at George's Restaurant in Unionville, on the third Thursday of the month. We'll have a reserved table and meet at 6:30PM. Please join us for great food and fellowship! Please let Jennifer Dickinson-Hanley know for the headcount. All are welcome!
***A new location for the future is being discussed. Stay tuned!
HEALING PRAYER MEETING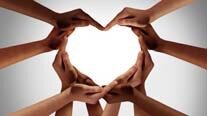 There is a weekly Healing Prayer meeting at Buddy & Debbie Laws house on Tuesdays from 7 - 8:30 PM.
You are invited to join us beforehand at 6:30 PM when we gather to talk, laugh, catch up and enjoy some light, healthy snacks.
Please call Debbie at 860-238-7645 by Monday evening if you're planning on coming for prayer, in case of schedule changes. You can also send Debbie a note through FB Messenger if you are on Facebook.
It is our sincere hope that anyone who is in need of encouragement, hope, and prayer will come and allow us to minister to you.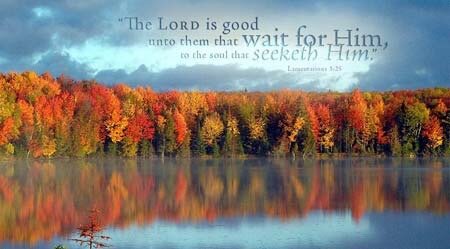 CHURCH BULLETIN
Pastor Chris reminded everyone again to bring home their bulletin and look at it during the week. There is a font of information in there, including a calendar inside the back page of all the upcoming events.
DOCTRINAL EPITHETS AND THE CHURCH
Time and time again, life-changing decisions demand of us:
"How shall I vote in the next election?
What do I think about the riddle of human destiny?
What form of education system do I consider to be the best?
Is the use of deadly force justifiable to defend democracy?
What rights do animals have?"
All of these questions force us to think about our beliefs and to make choices. You cannot sit on the fence throughout life. To suspend judgment on every question that life is to be trapped where all the great questions of human experience receive the same shallow response: "I don't know" and "I don't care."
Thinking people need to construct and discern some degree of ordering within their experience, to make sense of its riddles. They need to be able to structure human existence in the world, to allow it to possess meaning and purpose, to allow decisions to be made concerning the future of that existence. Values are determined by beliefs, and those beliefs are stated as doctrines. Christian doctrine, thus, provides a fundamental framework for Christian living.
Christian doctrine aims to describe the way things are. It is concerned to tell the truth in order that we may "Enter into" and "Act upon" that truth. It is an expression of a responsible and caring faith, a faith prepared to give an account of itself and to give careful consideration to its implications for the way we live. To care about doctrine is to care about the reliability of the foundations of the Christian life. It is to be passionately concerned that our actions and attitudes, our hopes and our fears, are a response to God and not to something or someone making claims.
A church that takes doctrine seriously is a church that is "obedient to" and "responsible for" what God has entrusted to it. Doctrine gives substance and weight to what the Christian church has to offer the world. A church that despises or neglects doctrine comes perilously close to losing its reason for existence and may simply lapse into a comfortable conformity with the world - or whatever part of the world it happens to feel most at home with. Its agenda is set by the world; its presuppositions are influenced by the world; its outlook mirrors that of the world.
It encourages us to see ourselves as a "city upon a hill" (for us a biblical image of community). Within that community a distinctive way of thinking and acting exists, nourished by the gospel sustained by the grace of God, oriented toward the glory of God. It is a vision that can be ours. It does not matter if those outside this community fail to understand or share this vision; the important thing that the vision presented to them is kept alive. By joining this community of faith, they may come to understand its hopes, beliefs, and values.
It is the image of Christians as citizens of Heaven, developed with such force in Philippians 3:20-21.
~ Bob Schleich
Our Vision: Where we Exalt the Lord Jesus Christ, Proclaim the gospel, and Make Disciples.
Our address is: 7 South St, Collinsville, CT 06020, USA