Christ Community News
Christ Community Church in Collinsville Volume 3, #11, November 21 Conservative Congregational Christian Conference
WELCOME TO THE CHRIST COMMUNITY NEWSLETTER!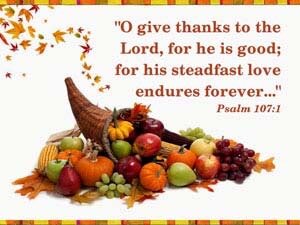 Here you will find news of events inside and outside of the church, articles, opinions, testimonies and other interesting tidbits to inspire and amuse.
If you would like to contribute a short article, testimony, encouraging word or quote, or an interesting or funny church sign, please speak to Rose. Contact the church and the office manager will get the information to Rose.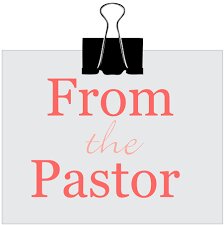 Are you tired? Don't feel bad. We're all tired. Life can make us tired. Work responsibilities, home responsibilities, bills, health issues. Let's not forget that's what life in this world is about. Those responsibilities and issues will always be there.
We should also remember that we are multi-dimensional beings. We have a spiritual side too. And that side gets tired. Tired from trying to live up to standards on moral behavior, upright living. Many of us have been taught a set of rules and regulations that
we should constantly live up to. Certainly the Ten Commandments, but we were also given that set of "do's and don'ts" that we have to try to live up to. And when you are honest with yourself, you realize just how difficult it is to live that way.
Add to that burden the notion of thinking that we have to "do good" and "do the right thing" in order to please God. Almost like we see God standing with His arms folded looking at us shaking His head in disgust at anything we do. Or maybe you just feel that you've
messed up so much in life that there's no way God would even acknowledge your existence. That can be a "heavy load."
Consider this: Jesus said, "Come to me, all of you who are tired from carrying heavy loads, and I will give you rest. Take my yoke and put it on you, and learn from me, because I am gentle and humble in spirit; and you will find rest. For the yoke I will give you is easy, and the load I will put on you is light." (Matt 11:28-30)
He was instructing His followers—who were people of the land so they understood the concept of an oxen yoke—and told them rather than carry whatever load they've been carrying that has been difficult, they should take the "load" Jesus will put on them...and in
turn, us. He promised that it's light.
Why is that? If we've been burdened, struggling, or completely spiritually and emotionally defeated by trying to get right with God, we can rest that, through Jesus, through what He accomplished by dying on a cross and being resurrected three days later, HE has
made it so we don't have to try to impress God. We need to simply follow Jesus. No "I'll do better" or "I won't do this or that" will be required. Jesus did all of that. Having faith in Him is all that is asked of us.
Giving our life to Him is all that is asked of us. Following Him is all that is asked of us. How many of us feel," I made this mess, I'll clean
it" or "God is too busy for me, I'll handle this myself"??? We don't have to try and do it all ourselves...Jesus did it already.
Thanks to every one that has shown Chris and Patty love during Pastor Appreciation Month. The cards and gifts are very humbling. We are so blessed to be here with all of you.
MONTHLY PRAYER BREAKFAST... POTLUCK BRUNCH!

A CHANGE FOR NOVEMBER!
The Monthly Prayer Breakfast will be a Prayer Brunch!!
Saturday, November 20, starting approximately 11:00 AM for brunch and fellowship. Please bring a potluck dish to share. Prayer time will start after lunch and lasts about an hour.
There will be a sign-up sheet on the table to the right of the kitchen in Collins Hall.
Sermon Discussion Group - In Person!
Our "What Was He Talking About?" midweek sermon application discussion group meets Wednesdays at 7:00 PM in Room 4. ~ ALL are Welcome!
If you would like to be in the small group, but cannot make it to the church, please let Pastor Chris know
(pastor@christcommunitychurchct.org) and we will set up a Zoom meeting, or just a call in number to be a part of the group. The more the merrier!!
LITTLE FREE PANTRY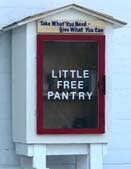 With the cold weather coming, things are going to get difficult for those that are less fortunate. This makes our Little Free Pantry even more useful and important. It has been noticed over the last few weeks that is has been used more often. There have been several times it's been almost empty. This is where YOU come in!
If you are in the area, please check the pantry. If you see it's low on food, please bring a couple of items to put in it. Even when you are coming to church on Sundays, bring just one item and drop it off in the pantry. The items should be non-perishables and can be any-
thing that might be needed: food, sauces, soups, toothpaste, small detergents, etc. Food seems to be going the fastest.
The more we can keep this full for those that need, the more people we can help. Thanks to everyone for helping with this wonderful outreach. ~ Patty Bauer
Canton Food Bank Needs
CANTON FOOD BANK NEEDS
"And God is able to bless you abundantly, so that in all things at all times, having all that you need, you will abound in every good work."
~ 2 Corinthians 9:8 (NIV)
Please bring your donations to church on the third Sunday of the month and we will pray over the food and deliver it to the food bank.
The need is for nutritious, non-perishable food items such as:
Breakfast cereal Peanut butter Jelly Canned fruit
Bottled juice Coffee & tea Soup Small boxes of sugar
Canned tuna Macaroni & cheese Canned vegetables Pasta & sauce Canned pasta (ex., Chef Boyardee)
Canned meat (ex., Beef stew)
Low salt and sugar free items
We cannot accept any food item that is past its expiration or "best by" date. Thank you!
Men's Fellowship Dinner
At Michel Angelo's Pizzeria Restaurant & Lounge, 256 Main Street (Rt. 44) New Hartford, CT 06057.
We usually meet the last Thursday of each month at 6:00 PM, but in November we'll meet on the 18th.
All are welcome!
Girl's Night Out
Girls' Night Out happens at George's Restaurant in Unionville, on the third Thursday of the month. We'll have a reserved table and meet at 6:30PM.
Please join us for great food and fellowship! Please let Jennifer Dickinson-Hanley know for the headcount.
All are welcome!
***A new location for the future is being discussed. Stay tuned!
Elder's Corner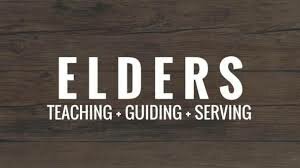 ♦ The Elders would like to thank Pastor Schleich for drafting a
volunteer plan to help us keep up with buildings and grounds
maintenance, and the Deacons for taking over the Holy
Communion preparations on a weekly basis.
♦ We have switched over to a local company for our heating oil
needs and arranged for the installation of an air vent system in
the schoolhouse boiler room to prevent another freeze up. New
hardware for our exterior door in the narthex is on the way!
♦ Our main focus, as always is the spiritual growth and wellbeing
of the congregation. We are truly grateful for your prayers as we
continue to pray for all of you, and we look forward to a blessed
advent season!
Colossians 2:6-7 "So then, just as you received Christ Jesus as Lord, continue to live your lives in him, rooted and built up in him, strengthened in the faith as you were taught, and overflowing with thankfulness."
~ Bob DuBois
Healing Prayer Ministry Meetings
There is a weekly Healing Prayer meeting at Buddy & Debbie Laws house on Tuesdays from 7 - 8:30 PM. You are invited to join us beforehand at 6:30 PM when we gather to talk, laugh, catch up.
Please call Debbie at 860-238-7645 by Monday evening if you're planning on coming for prayer, in case of schedule changes. You can also send Debbie a note through FB Messenger if you are on Facebook.
It is our sincere hope that anyone who is in need of encouragement, hope, and prayer will come and allow us to minister to you.
Operation Christmas Child Packing Party!

It's that time of year again!!!
Thursday , November 11, starting at 2pm is the packing party!
(Signup sheet in Collins Hall so we know how many will be attending.)
There are cardboard OCC boxes in the back of Collins Hall for anyone that needs them. There are plastic boxes coming also. If you have shoeboxes at home, you may use those as well to pack for the kids. The brochures are in the church lobby (Narthex) if you need one.
October Recap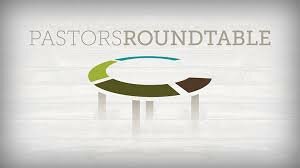 ♦ EXALT TEAM
Halloween Parade outreach was discussed
The new service is still being adjusted and tweaked as needed. There is nothing in stone
They are starting to plan for Advent and the Christmas season.
-Team usually meets the first Sunday of the month.
♦ MAKE DISCIPLES TEAM
See Potluck Prayer Brunch info on page 2
Team usually meets the second Sunday of the month
♦ PROCLAIM TEAM
The Make Disciples Team joined them to talk about the Prayer Brunch and Advent Breakfast so that everything could get done
There has been a suggestion of a teen movie night, or dinner and movie for families - this is going to be looked into more after the holiday season/ beginning of 2022
Team usually meets the third Sunday of the month
♦ FLASHING LIGHTS - The lights that were flashing in the front of the church have been fixed. Thanks, Laura, for getting that taken care of!.
♦ CHURCH POWER WASH - The elders have approved the quote to have the church soft power washed. This will be done on Wednesday, November 17, just in time for the holidays!!
♦ INDUCTIVE BIBLE STUDY OPPORTUNITY
Karen Adajian spoke with Pastor Chris about the possibility of running a class on inductive bible study
It is not a bible study, but HOW to study the bible
If there is enough interest, she's willing to come to CCC and have a class
If you are interested in this, please let Laura Salch know so a list/ headcount can be made to know if we should set up a date
♦ CHRISTMAS DECORATIONS
for the sanctuary will be going on up on Saturday, November 27
Rachel Salch, Caryn Turek, and Laura Salch are heading this up
More information will be coming out shortly
There will be a sign-up sheet to help decorate
The week before, they will need help getting the decorations from the schoolhouse
♦ CHRISTMAS IN COLLINSVILLE
This is the first weekend in December (December 3-4)
Pastor Chris and Jay have been talking about getting musicians and singers together to have a concert on Saturday, December 4 to be part of the festivities
Pastor Chris has been in touch with the person organizing this and they would love to have us on their calendar. More information to follow - stay tuned!
Thanksgiving Outreach!
Pastor Chris has been in touch with Tonoa Jackson at the senior center about a Thanksgiving outreach as we did last year. This is what he has found out as of 10/25/21:
They are collecting food for Thanksgiving dinner boxes now until Friday, November 12 at the Senior Center. From an email Tonoa Jackson sent, she said any- thing that we might think of for a hearty Thanksgiving meal. Here are some ideas: Gravy, Green Beans, Carrots - non-perishables.
They also need volunteers to help pack the boxes. There are 2 dates that volunteers are needed:
Monday, November 15, from 11am - 2pm at the senior center for the non-perishables
Friday, November 19, from 11am - 2pm at the senior center for the perishables and to distribute boxes
Just show up on one of those days to help pack! Once we know more about where to drop the food off, we will let you know.
Advent Breakfast!
This will be Sunday, December 12 before the service. The Proclaim Team is setting this up. It will be a pot luck breakfast as has been done in the past. There will be a sign up sheet in Collins Hall
Christmas Eve Service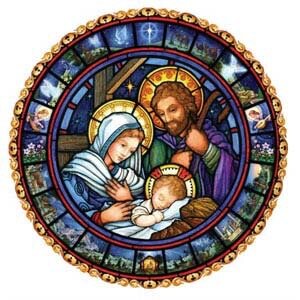 Friday, December 24, at 5pm. Lessons and Carols
Pastor Chuck and Patty walked around the church and the schoolhouse and created a project (honey-do) list of things that need to be fixed, repaired, replaced, cleaned, etc. around the 2 buildings. What we are seeking is not only infor- mation, but persons who will either do the job, or contribute monetarily to see that the job will actually get done.
We do not have a budget for most of the items on the list and are hoping to rely upon the re- sources of our members to fill in the gap. The idea is to have anyone that feels they can take the responsibility of a task (changing out light bulbs, painting over water marks, fixing doors, caulking windows, etc.) and running with it to completion. You would be responsible to fix it (and pay for any thing that might be incurred) to help get keep these buildings stay in great shape. There are sign- up sheets in Collins Hall on the back table by the kitchen.
Please talk to Pastor Chuck or Patty prior to signing up so they are kept in the loop as to what is happening with these lists. ~Patty Bauer
Upcoming Events
Download
Reverend Charles Schleich leads this group. He is teaching us the Word, and how it still applies to us today.
Sunday, November 7th  •  9:00–9:30 am (EDT)
Download
This month is a brunch for everyone. Bring a dish for all to share and enjoy the fellowship and prayer This will be held on the 3rd Saturday of every month. Come and have breakfast and fellowship with us. The focus of prayer will be 'prayers for the body.' All are welcome to come. At this time please bring your own breakfast.
Saturday, November 20th  •  11 am – 1 pm (EST)
Download
This is on the last Thursday of every month. A time for the men to get together, share a meal, fellowship and spend time with fellow brothers.
Thursday, December 30th  •  6–8 pm (EDT)
Our Vision: Where we Exalt the Lord Jesus Christ, Proclaim the gospel, and Make Disciples.
Our address is: 7 South St, Collinsville, CT 06020, USA