Christ Community News
Christ Community Church in Collinsville Volume 4, #3, March, 2022 Conservative Congregational Christian Conference
Welcome to the Christ Community Church Newsletter

Here you will find the news of events, inside and outside of the church. Articles, opinions, testimonies, and other interesting tidbits to inspire and amuse.
If you would like to contribute a short article, testimony, encouraging word or quote, or an interesting or funny church sign, please speak to Rose. Contact the church and the office manager will get the information to Rose.
From the Pastor.....

Countless websites exist that tell us how streaming technology is either helping or hurting the church. The last two years have shown us that having the technology to stream services for those who were not able to not comfortable attending worship services has been a true blessing in many ways.
And our church is no different. Since installing the equipment and getting all the various bits of software to work together, faithful church members who cannot attend in person are now able to remain connected with the church.
Even more exciting is that we've seen this technology expand the reach of the gospel beyond the four walls of CCC. Since we began streaming our service live, the service has been viewed around the country including California, Montana, Indiana, Maine, and South Carolina to name a few. And we praise God for that!!
How then can this sort of technology hurt the church? Hebrews 10:24-25 tells us: "Let us consider how we may spur one another on toward love and good deeds, not giving up meeting together, as some are in the habit of doing, but encouraging one another -- and all the more as you see the Day approaching." There is wisdom in these verses as we know that spiritual wellbeing as well as the overall spiritual health of the church. How wonderful is the sound of a church filled with worshiping voices singing praise to Him! How heartwarming it is to have some time of fellowship with brothers and sisters in Christ! The concern that many hold is that some who are able to attend might decide it's easier to stay home and watch the service. Unfortunately while the technology makes that possible, the congregation suffers and spiritual growth can be stifled.
Just as we are thankful that God provided the resources for us to bring our church to others, we are thankful that the pandemic is winding down so we can look forward to building each other up in Christ in person. Of course we will continue to stream online with a prayer that someone, in our community or not, would hear the Gospel, maybe for the first time. Or maybe that video might bring comfort to someone who feels disconnected from the church for whatever reason. We leave it in God's hands, the One that nothing is impossible for.
The Elders' Corner
We would like to thank our own CERT (Community Emergency Response Team) member, Laurie Crowley, for briefing us on preparedness during our February Pastor's Roundtable meeting. Matthew 24:44, "So you also must be ready, because the Son of Man will come at an hour when you do not expect him." Perhaps a Bible would be a good addition to our emergency backpacks! Thank you Laurie!
The Elders are planning services and events for the Easter season which may include a Passover Seder. Be sure to check the bulletin and website for dates and times as they develop, and as always, please invite family, friends, and neighbors to join us in celebration and worship of our risen Lord
Pastor Chuck Schleich will head up the schoolhouse committee. Please see him if you would like to be on the committee
Elder Sepp Markkanen is back with us after some medical issues, and Elder Dan Dickinson continues to recover from his surgery at home
Luke 6:40: "The student is not above the teacher, but everyone who is fully trained will be like their teacher." ~Bob DuBois
COFFEE VOLUNTEERS
THANKS to all who volunteer to do the coffee service on Sunday mornings. We love you lots!!!
There are still open slots in March!!!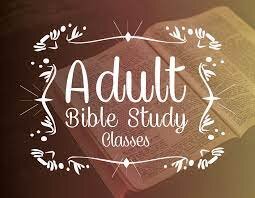 Pastor Chuck is presenting a series on 'Back to Basics' at 9AM on Sundays. This class is also designed for anyone who is interested in becoming a member of CCC, HOWEVER, all are invited to attend!!
RECAP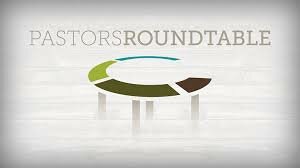 MAKE DISCIPLES TEAM: Bob spoke about people asking about intentional discipleship and ran through all the events that are going on (Healing Prayer, Sermon Discussion Group, Women's Bible Study, monthly men's and women's dinners, monthly prayer breakfast, etc.) and how these are a good way to disciple. Bringing friends and family to these events as well as attending yourself.
PROCLAIM TEAM: Events that are being worked on -
Soup-a-thon on March 20 after service. Signup sheet on the back table in Collins Hall
Palm Sunday Breakfast on April 10 at 8:30AM, which will be potluck
Looking to set up a blood drive, CPR training, possibly a kayak/paddle board outing in the summer, and a youth movie night in the summer
MISSIONS COMMITTEE: Rachel Salch is the chair for this committee. She needs a couple of volunteers to help her. There will be a separate envelope each month for Missions (will be run similarly to the Deacons as far as funding). Please let Rachel know if you are interested.
ENVELOPES 101: There are 3 different envelopes being used, and to avoid confusion, Pastor Chris went over the different types.
General Tithe: These are the envelopes that are in the pews. There are also boxes in the church office, see Laura Salch if you would like a box for the year. The say something like "My weekly offering..."
Deacons: In the bulletin the 1st week of each month. They are square envelopes with a sticker on them that says Deacon Fund. There are also some in the Narthex
Missions: They are gold and say "Missions Offering." They will be in the bulletin once a month, and will be starting once the committee gets together
SCHOOLHOUSE: Pastor Chuck will be heading this committee up. Need 2-3 more volunteers to help organize things like - dates to clean up, what needs to be done, ordering the dumpster. Not actually doing the work, although helping is a plus! Please talk with Pastor Chuck if interested. Hoping to have a cleanup in April or May.
PASSOVER SEDER? Thursday, April 14, Maundy Thursday. CCC will possibly having a Seder, stay tuned for more information.
GOOD FRIDAY: Friday, April 15 is Good Friday. Tenebrae Service will start at 7PM. If you like to be a reader (we need 6), please let Pastor Chris know.
CERT PRESENTATION: Laurie Crowley gave us a presentation on preparedness for your home and especially in the car. If you're traveling it's always good to have a backpack full of supplies (flashlights, gloves, water, non-perishable food, flares, warmers, blankets, etc.). She showed us several things, including a sleeping bag that rolls up to a small ball, warming blankets, glow sticks, and first aid kits to name a few. If you have any questions, please see Laurie.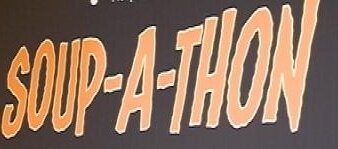 Sunday, March 20 after the service, we will feast on homemade soups and raise money for the Canton Food Bank. We are asking members to donate soup/stew/chili in crock pots and bring it hot to Collins Hall to plug in before the service. There is a cooks' signup sheet in Collins Hall by the kitchen.. Please sign up so we can prepare signs for your soup and know how many tables we need to set up for serving. You can also tell Patty Bauer, Victoria DuBois, or Jennifer DIckinson-Hanley what you are bringing.
After the service we will gather to enjoy various soups, have fellowship, and bring some yummies home. Soup is free, but we will be accepting cash (or checks made out to our church, with "Canton Food Bank" written in the memo) to help feed our needy neighbors.
This is a perfect opportunity to bring friends and family to enjoy a wonderful service and join us for free soup!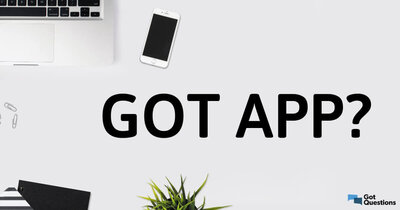 There are many talented Christians producing apps for computers and mobile devices which help Christians and seekers engage with Scripture, learn and remember to pray, connect with believers around the world, evangelize, etc. We'll share an app here each month (as space allows) which will help us Exalt the Lord Jesus Christ, Make Disciples, and Proclaim the Gospel - apps we've actually used and can recommend personally.
Most will be free of charge. We don't receive anything from the app designers to review their products. Here are two appalled at encouraging Scripture engagement and prayer with others between Ash Wednesday and Resurrection Sunday (don't worry if you miss a few days).
I recommend Seek God for the City 2022, wholeheartedly, having purchased it and used it in past years. It is produced by WayMakers to encourage believers to pray outside the box, locally and globally. The prayers and production values are excellent. CCC used Seek God for the City booklets a few years ago. The app is just as good as the booklet, if not better, and you can continue to use it for about a year; eventually it will stop working as support is transferred to the next year's version. The app costs $1.99 on both iTunes and Google Play. More information about WayMakers.
This year, I plan to try this app during Lent: ONE2022, originally created in 2019 by Faith Comes By Hearing Asia and Hong Kong Evangelical Fellowship. Here we engage with Scripture and prayer in audio, and the prayers are quite a bit shorter than with Seek God, yet they are well crafted and Scriptural. You may join as an individual, as a small group, or as a church. I found it free on Google Play; I was unable to find out if it is available on iTunes. For more information about ONE2022.
Do you have a favorite app which supports our church's Vision? Let us know! ~Laura Salch
MEN'S DINNER FELLOWSHIP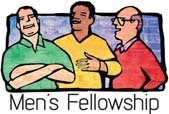 This will be at Michel Angelo's Pizzeria Restaurant & Lounge -
256 Main Street (Route 44), New Hartford, CT 06057.
The men usually meet the last Thursday of each month at 6:00 PM. ALL ARE WELCOME!!!
GIRLS' NIGHT OUT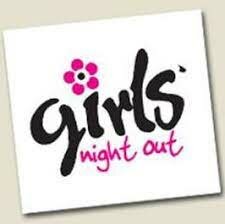 NEW LOCATION
For the month of March, the ladies will be meeting at Dish 'n' Dat on Route 44 in Canton.
It will still be the 3rd Thursday of the month, at 6:30PM. A table will be reserved.
Let Jennifer or Patty know for reservations
"What Was He Talking About?"
The sermon discussion group meets on Wednesday, 7:00 PM in Room 4. All are welcome. If you cannot make it to the church, we can ABSOLUTELY set up a Zoom Meeting for you to call in and join us! Just contact the church office to let us know by noon on Wednesday.
NEW WOMEN'S BIBLE STUDY
Linda Papertsian will be presenting "Galatians: Why God Accepts Us." From the study guide by Jack Kuhatschek (2000) InverVarsity Press:
"The human acceptance we long for often comes only if we are attractive smart, wealthy or powerful, and God's standards seem even higher. We think we must work harder, live better, pray longer and witness to more people to get on God's good side. In his letter to the Galatians, Paul shows us the true source of our acceptance - Jesus Christ. These eleven-session LifeGuide Bible studies on Galatians will help us know that we are worth much more to God than we can ever deserve or imagine!"
Women are welcome to join this weekly study, which started on Thursday, March 3 at 10:30AM in Collins Hall. If you need a study guide, please reach out to Linda (lrkpaper@gmail.com). It would be helpful if you make sure to read/listen to Galations before the study begins.
Monthly Prayer Breakfast
SATURDAY, March at 9:00 AM in Collins Hall
CCC has a monthly prayer breakfast on the 3rd Saturday of each month, and has been a blessed time with the Lord. We will begin at 9:00 AM with grace and enjoy food and fellowship. Praying will begin after all are done eating.
This is a BYOB (Bring Your Own Breakfast) event!
Weekly Healing Prayer Meeting Information
There is a weekly Healing Prayer meeting at Buddy & Debbie's home on Tuesdays from 7 - 8:30PM.
NOTE: Several meetings have recently been held at CCC. Hoping to resume at the Laws' home by March 8. Please contact Debbie (a note through Facebook Messenger is best), by Monday evening if you are planning on coming for prayer, in case of schedule changes.
You are invited to join us beforehand at 6:30PM when we gather to talk, laugh and catch up, and enjoy some light, healthy snacks. It is our sincere hope that anyone who is in need of encouragement, hope, and prayer for yourself or your loved ones will come and allow us to minister to you.
PRAY FOR UKRAINE!
God is doing miracles there in answer to prayer!
Spiritual warfare demands alertness - a constant vigilance toward the enemy's activities. How many times have you heard the admonition, "Don't think or talk about the devil. Just keep your eyes on the Lord." Now, it's not possible to keep our eyes literally on the Lord. That statement means we should stay attentive to God. He can work in and through us because He loves us and is keeping us by His power. It means to be aware of God, remembering who He is and what He is doing.
There is nothing wrong with that advice, but it's about time the Body of Christ adopted another one: "Keep your eyes on the devil." For most of us, that is an uneasy prospect. Somehow, we have believed that if our eyes are on the devil, they can't be on God. But we can all come to the place where we are constantly aware of the living God, while being aware of what the enemy is doing, too.
If I were in the middle of battle, with shells exploding around me, I might approach the colonel and say, " I see there is a war going on. Who are you fighting? How many of them are there? What are their objectives What are their movements? What kind of ammunition are they using?" What if he were to answer, "Well, we don't worry about the enemy. We don't like to discuss him much. We don't know where he is or what he is doing. We're just shooting our guns and lobbing our hand grenades. Why, today we've shot of 17,000 rounds! Isn't that exciting? Aren't we doing well?"
The absurdity of a war fought with such ignorance is clear. Yet I've often heard such an approach to spiritual warfare from well-meaning Christians attempting to protect themselves from the powers of darkness. But ignorance of the enemy will not protect us. We must keep our eyes on him! On the other hand, if we keep our eyes on the devil but not on God, we are also in trouble. We must keep our eyes on God, and without fear, keep our eyes on the enemy as well. We must know where eh is and what he is doing.
The alertness is much like radar. In order to have any value at all, radar must be constant. If the dish stops turning for any predictable period - evenings or weekends, Christmas or holidays, a monthly maintenance check, or when the operator isn't feeling well - the radar system is useless. If we spend six months on the alert against the powers of darkness, only to drop our guard for a day, we can be sure the enemy will strike that day. He anticipates our failure to maintain a constant vigilance. He plans for and takes advantage of our lapses.
The mere presence of radar is often enough to discourage the attack of enemy plans. In the same way, our constant awareness can deter Satan in his attempts to hinder us. When the devil comes into view on our radar screen, red lights and buzzers should go off within us, preparing us fo attack and often averting the attack altogether. ~Dean Sherman, Spiritual Warfare for Every Christian
Canton Food Bank Needs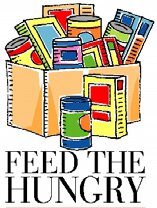 "And God is able to bless you abundantly, so that in all things at all times, having all that you need, you will abound in every good work."
~ 2 Corinthians 9:8 (NIV)
PLEASE bring your donations to the church on the 3rd Sunday of each month. The food will be prayed over and delivered to the food bank. The need is for nutritious, non-perishable food items such as:
Breakfast cereal * Peanut butter * Jelly * Canned Fruit * Soup
Bottled juice * Small sugar boxes * Coffee * Tea * Canned tuna
Mac & Cheese * Canned vegetables * Pasta * Pasta Sauce
Canned pasta (Chef Boyardee) * Canned meat (stews)
Low sale and sugar free items * Powdered Milk
We cannot accept any food item that is past its expiration or "best by " date. Thank you!!!
In Case of Inclement Weather
IN case we need to cancel services or events at CCC, please check any of the following:
CCC BULK TEXT: You will receive a text if we have your cell number in our directory. If you aren't sure we have your cell number, please fill out one of the yellow cards in the pews and put it in the offering plate. The originating number is 860-215-4266 and we strongly suggest that you put these number into your contact list. Messages are only sent as necessary.
FACEBOOK: Christ Community Church CT
WTIC-AM RADIO: 1080 on the AM dial. You can also check online at twice.radio.com/storm-center-school-closings. WTIC has has other affiliated stations, but WTIC-AM is the only station which will definitely report every closeting, win every category. Their long-suffering radio personalities run through the list often, usually 2-3 times an hour.
WFSB-TV channels 3 and 30: The information scrolls continuously at the bottom of the screen. You can also check online: www.wfsb.com/weather/closings
PLEASE SAVE THIS INFORMATION!!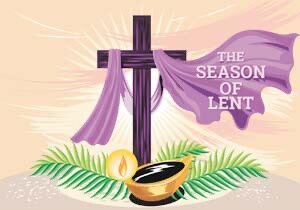 This newsletter is for the express purpose of informing and edifying the church body. We reserve the right to edit submissions
Our Vision: Where we Exalt the Lord Jesus Christ, Proclaim the gospel, and Make Disciples.
Our address is: 7 South St, Collinsville, CT 06020, USA