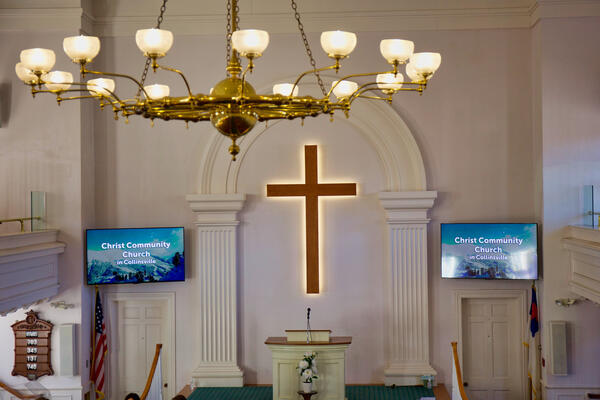 Christ Community Newsletter
Christ Community Church in Collinsville. Volume 5, #5, May, 2022. Conservative Congregational Christian Conference
Welcome to Christ Community Church Newsletter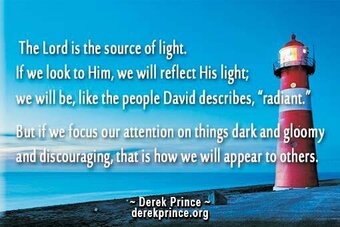 Here you will find the news of events, inside and outside of the church. Articles, opinions, testimonies, and other interesting tidbits to inspire and amuse.
If you would like to contribute a short article, testimony, encouraging word or quote, or an interesting or funny church sign, please speak to Rose.
Contact the church and the office manager will get the information to Rose.

Remember seeing those pictures of hippy-looking people in the 60s and u70s in the movies carrying signs "Repent! For the end if near!"?? For the longest time I never knew what "repent" actually meant. I kind of knew, but it wasn't the kind of term we used in our daily speech.
So, what does "repent" mean? I like to do a quick word study on something to see how we can apply it to our lives. With that in mind, Merriam-Webster has a great definition of it:
"to turn from sin and dedicate oneself to the amendment of one's life."
I'm going to assume we can agree that sin is defined as actions that are against the Law of God. There is a whole study to sin that we can undertake, but for not let's agree that it is essentially behaviors, actions, thoughts, etc. that are not pleasing to God.
With that in mind, repent would mean to turn from these actions that are not pleasing to God and dedicate ourselves to improving our lives. We basically change our minds about sin in our lives and acknowledge that it' snot good for us to continue doing, saying, thinking the things we do. Well, that seems all well and good and almost sounds like we can earn our way into God's favor. And there are many people that think that's the thing to do. They reason, "I'll just top doing this or improve that in my life and I'll get better with God." Or we say, I'll start going to church."
First of all, there is now way we can continue doing anything like that for our entire lives! Sure there's willpower, but how many diet plans have we all started that end in 6 weeks?
Second, there are countless people more righteous than us that have failed at being able to embark on something like this their entire lives. The prophet Isaiah declared that his righteous acts were "as filthy rags." Wow!
The key to understanding how to repent and truly have a change in mind about sin is seen in the book of Acts. We see multiple instances or people whose lives are changed and have their relationship with God restored through repenting. BUT, there is ONE key thing that happened first. They had to BELIEVE first! You'll see the person would believe and then repent.
Believe what? Believe Jesus, by going to the cross, paid the required debt for our sin. He was the only person in history that could. Upon truly believing that, and having FAITH in Christ alone to have made us right with God, then you begin to repent of your sin. Why is that? Without belief that Jesus paid the price, we are trying to pay the price ourselves. And we can't. It's impossible. No amount of self control, will power, determination will do that. If we do have belief and faith in Jesus, then it's not us trying to pay the required debt. Repentance comes out of a sense of gratitude and thanksgiving to Jesus for what He did for us.
So repentance, turning away from sin, changing our mind toward sin, really comes out of a grateful response to a faith in Jesus rather than an effort to try to set things right with God on our own.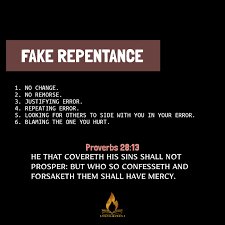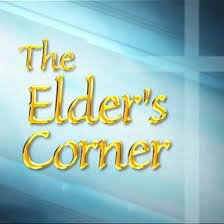 Remember that the Elders are here at CCC to serve you! Yes, we must deal with the mundane everyday operations of the facilities, however, our main purpose as overseers is to "shepherd the flock." (See 1 Peter 5:1-3 and Acts 20:28). We "encourage you by sound and doctrine" (See Titus 1:9), to "pray over the sick" (see James 5:14), to "preach and teach" (See 1 Timothy 5:17) and to help settle disputes (See Acts 15:2).
Your Elders are: Rev. Chris Bauer - Elder/Pastor; Sepp Markkanen - Elder Chair; Dan Dickinson; Bob DuBois; Robb Storm, and Interim Elder Kevin Salch. Please feel free to bring your spiritual questions and issues, along with your prayer needs to us. Let's grow closer to our Lord Jesus Christ together!
Ephesians 4:13. "until we all reach unity in the faith and in the knowledge of the Son of God and become mature, attaining the whole measure of the fullness of Christ."
~Bob DuBois
The Recap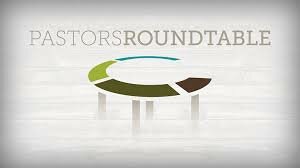 (Some of the items that are covered in the roundtable are covered separately in this newsletter).
EXALT TEAM: Will be meeting next week to go over things like the livestream and things coming in the fall
MAKE DISCIPLES TEAM: Bob would like to remind everyone to get involved in any/all of the activities we have going on. He also invited everyone to come to the meeting on the 2nd week in May
PROCLAIM TEAM: Ladies luncheon is Saturday, May 14. Patty is meeting with someone from the Red Cross to show them Collins Hall - hoping to set up a blood drive in October or November. They will be talking about other things to do for the summer
FINANCES: There was a very generous anonymous one-time donation that helped tremendously with the heating bills. With the heating season over, the expenses should go down.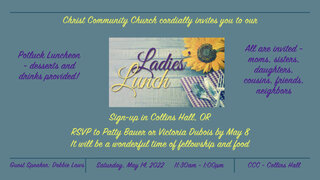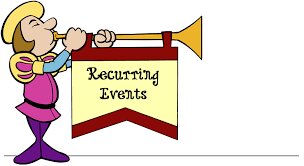 COFFEE VOLUNTEERS. There are several weeks that are open for those that wish to volunteer. Thanks to those that have been helping. We would like to keep this going, so please pray about signing up and helping out.
ADULT BIBLE STUDY. Pastor Chuck is continuing his series on the Beatitudes at 9AM sharp on Sunday mornings before church. They meet in the conference room. All are invited to attend!!
HEALING PRAYER MEETINGS. There is a weekly Healing Prayer meeting at Buddy & Debbie's home on Tuesdays from 7-8:30PM. You are invited to join beforehand at 6:30PM when we gather to talk, laugh, catch up and enjoy some light, healthy snacks. It is our sincere hope that anyone who is in need of encouragement, hope, and prayer for yourself or your loved ones will come and allow us to minister to you. Please let Debbie or Buddy know if you will be attending by Monday evening.
SERMON DISCUSSION GROUP. "What was he talking about?" This group meets every Wednesday at 7PM in room 4. All are welcome to join as we discuss the sermon and look at how to apply it in today's world. If you cannot make it to the church but are still interested, please email Pastor Chris and he would be more than happy to set up a Zoom meeting.
MEN'S DINNER FELLOWSHIP. Meet on the last Thursday of each month, at Michel Angelo's Pizzeria Restaurant & Lounge, 256 Main Street (Rt. 44) in New Hartford. They meet at 6pm. All men are welcome, and feel free to bring a neighbor, friend, etc.
GIRL'S NIGHT OUT. We are looking for a new location for May. Stay tuned for the place and time.
Monthly Prayer Breakfast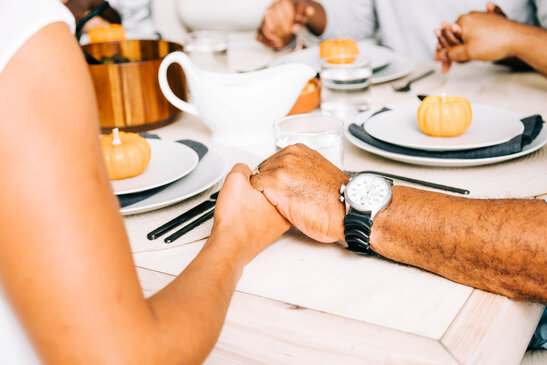 Saturday, May 21, at 9AM in Collins Hall
CCC has a monthly prayer breakfast on the third Saturday of each month. It's a blessed time with the Lord.
Starting at 9AM with a bring your own breakfast with grace and enjoy food and fellowship, then we start praying when all are done eating.
Please join us for a wonderful time of prayer.
COLLINSVILLE ROAD WORK
There is some roadwork, or sidewalk work being done in town. We were told that they would make sure they would make sure there was always a way to get into the church parking lot.
New Bible Study Starting Soon!!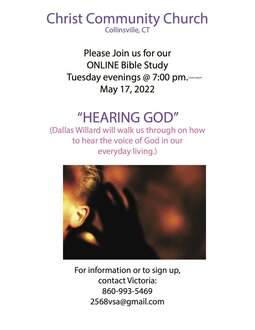 This bible study is for anyone - whether you go to CCC or not!
COMMUNICATION AVOIDS CONFLICTS!
With the church getting more busy during the week, we want o make sure there's no room double booked.
PLEASE, keep Laura in the loop on any meetings planned at the church.
There is a calendar in the hallway by the office that is in the process of being updated - please check that for reference.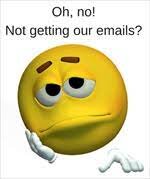 Emails go out once a week - either on Sunday or Monday - to keep everyone informed on the happenings of the church.
If you are getting them consistently, please check your SPAM or JUNK mail folder. If they are in there, then you will have to add a new contact that says 'Christ Community Church' with the following email: equip.communications@faithlife.com. That should solve the problem.
If you are not seeing any email at all, please check with Patty to make sure your email address is in the system correctly.
WHICH TASK IS CALLING YOUR NAME?
The spreadsheet of tasks that Chuck and Patty created, by going through the church and the schoolhouse, are still on the back table in Collins Hall There are small things, like changing lightbulbs, replacing blinds in room 4, and other things like that to be done. There is also some yard work on the list - maybe some weeding around the church. Take a look and sign up if there's something you might be able to do! THANKS!!!!
CANTON FOOD BANK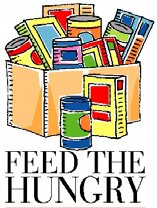 "And God is able to bless you abundantly, so that in all things at all times, having all that you need, you will abound in every good work."
~ 2 Corinthians 9:8 (NIV)
PLEASE bring your donations to the church on the 3rd Sunday of each month. The food will be prayed over and delivered to the food bank. The need is for nutritious, non-perishable food items such as:
Breakfast cereal
Peanut butter
Jelly
Canned Fruit
Soup
Bottled juice
Small sugar boxes
Coffee
Tea
Canned tuna
Mac & Cheese
Canned vegetables
Pasta
Pasta Sauce
Canned pasta (Chef Boyardee)
Canned meat (stews)
Low sale and sugar free items
Powdered Milk
Spices (salt, pepper, paprika, etc.)
We cannot accept any food item that is past its expiration or "best by " date. Thank you!!!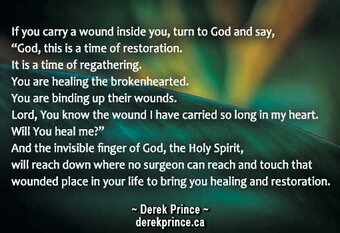 GOT APPS?
Don't you love an oldie-but-goodie, like a favorite old hymn, movie, song, or dance? How about a favorite old app, originating in 1893? The Pocket Testament League got rolling when a 12-year-old girl names Helen Cadbury (daughter of the president of Cadbury Chocolates) and some of her friends gave their lives to Jesus. They were so excited about God's Word that they sewed pockets into their dresses to hold small New Testaments. They made membership cards and pledged to read a portion of the Bible every day, to pray, and to share their faith as God provided opportunity. Helen said, "If only we could get people to read the Book for themselves it will surely lead them to Christ." The faith and vision of a teenager resulted in a simple method of evangelism and discipleship which has introduced 130 million-plus people to Jesus since 1893. Wow, God!
At CCC, we have free printed Gospels of John from The Pocket Testament League available for you to give away. We also have a free eBook from PTL with 101 creative Gospel giving ideas; just ask for a copy. The PTL Read Carry Share app opens up even more giving opportunities by allowing you to share the Gospel electronically, like sharing a funny cat video. It's similar to handing someone a printed Gospel of John, but this Gospel of John includes audio and video (from The Gospel of John movie, 2015) along with the written text, which has brought eternal life to so many.
When you open the app, a picture of a smiling young man holding out a book appears. Tap anywhere on the screen, and the text, audio, and video launch immediately with no need for accounts or passwords, though you may create an account if you wish. Tap the "share" button on the bottom right of the screen. "Share Jesus" pops up. Choose the following: 1. a language; 2. a customized "cover" of the Gospel, just like printing copies; 3. tap to copy the link (important!); 4. "Share Link" or "Show QR Code"; 5. the recipient or social media outlet. Hit send, and away it goes, with your prayers! I prated on a few people to get these instructions right, and I recommend practicing at least once or twice with people yo know to be sure all content is included.
The Read Carry Share app is available for free on iTunes and Goole Play. Sharing the app electronically is always free. It is quick and fairly simple; it is paperless for ecologically minded; and it can be customized with language and font size. Note: printed Gospels are available in several English translations, but on the app, it looks like the NIV to me, and I haven't been able to find any other English translation options. The fact that I'm slightly disappointed by this shows how spoiled I have become!
In a time when the people we want to reach are often either far away, disinterested in printed materials, or hesitant to be in physical contact, this app may help bridge the gap. For more information, visit https://www.ptl.org ~Laura Salch

The fourth word in the opening of the Bible is the first mentioned name in the Bible - GOD! The first verse is His signature, as if to suggest that the book holy men would write under His inspiration would be His book...The Hebrew for this very first name is Elohim, and it fittingly describes God in the unity of His divine personality and power. It is found some 3,000 times, and in over 2,300 of these references the term is applied to God. In other places, Elohim is used in a secondary sense. For instance, it is used of:
Idols (Exodus 34:17)
Men (Psalm 82:6, John 10:34-35)
Angels (Psalm 8:5, 97:7)
Gods-men (Genesis 3:5)
Judges (Exodus 22:8)
(In these instances, the idea of might and authority are contemplated...)
In the first two chapters of Genesis Elohim occurs 35 times in connection with God's creative power...As to its first appearance, "In the beginning God," as well as in the other references, the name is in the plural and is a fore gleam of the Trinity acting in unity. "God (plural) said, Let us (plural make man in our image..." and man's creation was the concerted act of the three members of the Godhead -
The Father (Exodus 20:11).
The Son (Colossians 1:16).
The Holy Spirit (Job 26:13).
Creative glory and power and Godhead fullness are associated with this initial name of the Bible...
Always rendered as God in the KJV, "Elohim" often implies "Fullness of Might" - a name full of assurance for our faith. Without a doubt a great "mystery of godliness" is latent in Elohim. It is a repository of truth concerning the Persons in the Godhead in essential unity, and a mode of expressing the abundance and diversity of transcendent attributes combined in Deity. Further, this first name of God in Scripture contained and shadowed forth the visions and words of sacred writers regarding the works of the blessed Trinity. If the root of Elohim, as a word, means "to swear," then the New Testament declaration, "Because He could swear by no greater, He swore by himself" (Hebrews 6:13) takes on added significance. "As Elohim, in virtue of His own nature and covenant - relationship to His creature, He can never leave it fallen as it is, till all again is very good."...
When God lovingly reminds us, "I will be to you an Elohim," may ours be the quick reply, "My Elohim; in Him will I trust" (Psalm 91:2).
~All the Divine Names and Titles in the Bible, By Herbert Lockyer
Our Vision: Where we Exalt the Lord Jesus Christ, Proclaim the gospel, and Make Disciples.
Our address is: 7 South St, Collinsville, CT 06020, USA