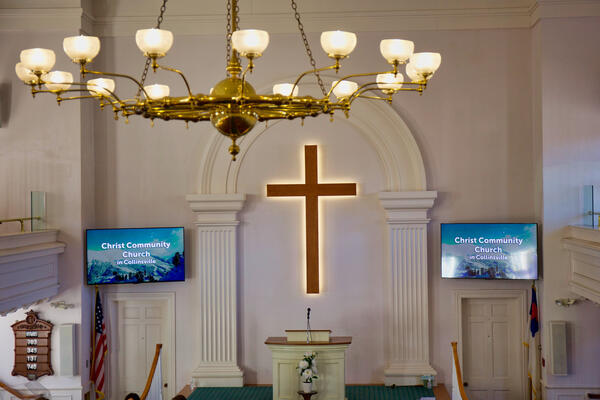 Christ Community Newsletter
Christ Community Church in Collinsville. Volume 4, #9, September, 2022. Conservative Congregational Christian Conference
Welcome to Christ Community Church Newsletter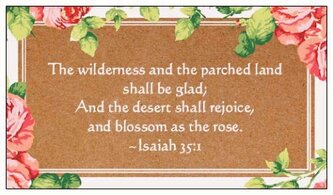 Here you will find the news of events, inside and outside of the church. Articles, opinions, testimonies, and other interesting tidbits to inspire and amuse.
If you would like to contribute a short article, testimony, encouraging word or quote, or an interesting or funny church sign, please speak to Rose.
Contact the church and the office manager will get the information to Rose.

I thought I would take a few moments this month to reflect on the first two years of ministry at Christ Community Church. I must say that I always boast about our congregation in how welcoming this church is. The transition from PA to CT went so well that within the first two months we felt like we had lived here for years. And since then I've received many compliments from guests that have also been made to feel very welcome. That is a testament to the Spirit of Christ residing in everyone bearing the fruit of the love of Christ.
Being called as the 25th pastor of our close to 200 year old church is humbling. Many of you may recall the program from the 175th anniversary of the church that included a list of each man that served in this pulpit. It also included the years when they served. Over my desk I have a list of the names of those men who pastored this church through the Civil War, WW1 and WW2. I am humbled when I think of how they ministered to this church during those times.
Im so thankful for those who stand beside me in this ministry. The Elders and Deacons, the musicians and singers, and the tech team shoulder the load of making our worship services run smoothly and to have an eye on our ongoing spiritual development and also a heart to come alongside those in need. I am also so thankful that God provided the resources for us to reach beyond the four walls of our sanctuary. And many have been blessed and feel like they are a part of our service. And when we can't make it to church, the church can come to us.
There are also the prayer meetings, small groups, book studies, and fellowship times that all contribute to our growth and unity as a church. Let us not neglect those gatherings either.
Of course non of this happens without someone at the helm in the church office! Not only does Laura put together the bulletin, but she fields calls ranging from the HVAC guys needing to make an appointment to homeless folks reaching out to the church for prayer. And in the first few months, she guided me around quite a few potential mishaps.
All of this added up to a church that is quite unified as a body. For instance, when we made a few changes to our order of worship, you all responded with love and excitement. Many pastors would have had to handle a litany of "we don't do it that way" or "we've never done it like that before" sort of complaints. Instead, you all allowed us to make a couple of mis-steps until we figured it out.
So we continue to proclaim the Gospel. We continue to worship our risen Christ. We continue to live with the expectant hope of His return or Him calling us home. And we continue to pray for the lost and seek ways to share this wonderful news with them.
BAPTISM SERVICE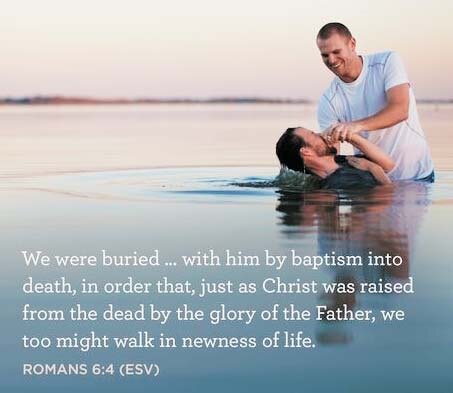 We're planning a baptism ceremony in our parking lot on September 11 after the Sunday service, using a 2-1/2 ft. deep pool that Bod Dubois bought for us. If you would like to be baptized, (or re-baptized, if you were baptized as an infant), contact Pastor Chris for information. He will be meeting with baptismal candidates after the service on September 4, to explain the meaning and significance of the ceremony, to tell you how to prepare, what to wear, etc. and to answer any qu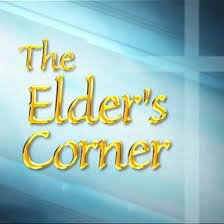 Summer is winding down and it is "Back to School" time. Christian Education opportunities beginning after Rally Day will be listed in the bulletin and on the website. As always, September is a very busy month at C.C.C. as we leave Summer behind and prepare for Fall.
The heating systems have been serviced and we are looking for a chimney sweep for the schoolhouse chimney. Fall clean up has already begun and the Elders would like to thank all of our brothers and sisters who have been working, weeding, trimming, planting, clearing out old files, etc.
John 6:27 Do not work for food that spoils, but for food that endures to eternal life, which the Son of Man will give you. For on him God the Father has placed his seal of approval"
~Bob DuBois

We are having a blood drive on Thursday, September 29, 2022. It will be in Collins Hall from 10:00 am - 3:00 pm.
Every two seconds someone in the U.S. needs blood. It is essential for surgeries, cancer treatment, chronic illnesses, and traumatic injuries. Whether a patient receives whole blood, red cells, platelets or plasma, this lifesaving care starts with one person making a generous donation.
As we're starting to advertise for this, if you have a bulletin board at your place of work and can put flyers up, please see Patty and she will get flyers to you! An email with a flyer in it was sent to the person in charge of the merchants in Collinsville, and she will be sending it out to everyone to advertise in their stores.
If you would like to sign up to donate blood, which is desperately needed, there are two ways to sign up:
Go to the Red Cross website, and in the upper right corner where it says "Find a Blood Drive" type in: CCCCollinsville. It will bring up our drive and you can sign up for a time
Call 1-800-RED-CROSS (1-800-733-2767) and let the operators know that it's the drive on September 29 at our church (you may be able to mention CCCCollinsville as well).
Thanks in advance for signing up!!
The Recap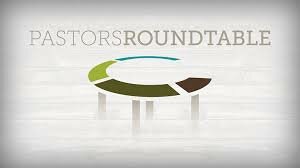 (Some of the items that are covered in the roundtable are covered separately in this newsletter).
SURVEYS - Thanks to all who filled out the surveys. The feedback is very helpful, and some ideas have already been implemented.
HEARING GOD STUDY - Monday nights, starting September 19, we will have a study based on Hearing God by Dallas Willard. Meeting in Room 4. Virtual attendance will also be available. Check bulletin for starting time.
EXALT TEAM:
Planning Halloween Parade Outreach logistics
Continuing to investigate security measures. Pease keep in prayer protection of church and attendees
If children start to attend, we need to be ready to teach them. Pray that younger families start attending CCC!
Will need someone to coordinate prayer on Oct. 29
MAKE DISCIPLES TEAM:
Setting up the pool and the baptism ceremony for September 11
Need to start filling the pool very early that day and have someone monitor the pool until ceremony for safety
PROCLAIM TEAM:
Working on many upcoming events
Baptism - refreshments and helping the Make Disciples Team
Rally Day Sunday 9/18; planning refreshments and setup
Blood Drive - Thursday 9/29 - To sign up and give blood, call Please call 1-800-RED CROSS (1-800-733-2767) or visit RedCrossBlood.org and enter: CCCCollinsville to schedule an appointment
Halloween refreshments
SCHOOLHOUSE TEAM:
Volunteers needed to help clean out the schoolhouse on Sept 3, starting at 9:00 AM
Pastor Chuck said the Lions Club will help with manpower
PARKING LOT: We have agreed to local merchants' request for permission for their employees to use our parking lot, especially due to scarcity of street parking during road repaving.
HALLOWEEN PARADE OUTREACH: Pray for God's direction for an effective outreach on Oct. 29. We want to effectively present the Gospel, and have folks available to pray with parade goers in sanctuary who desire prayer during/after the parade. Is God calling you to be one of the prayer folks?
OPERATION CHRISTMAS CHILD: Time to start planning and buying shoebox items. Now is the perfect time to buy school supplies during back-to-school sales, and Linda K. suggested buying flip flops during end of summer sales. Flip flops are popular shoebox items...who knew? Thanks for the tip Linda!
CHRISTMAS IN COLLINSVILLE:
On December 2, we will again participate in leading the Christmas Carols at the Christmas Tree Lighting
On Saturday, December 3, the Farmington Valley Band will again present a concert in our sanctuary. The last time (pre-covid) that they did a Christmas concert at CCC, the church was filled with concert goers and Collins Hall was filled with folks enjoying hors d'oeuvres and goodies after the concert. What a fabulous time for outreach!
GIRLS NIGHT OUT: Marilou Dickinson brought up a possible alternate location for this monthly event since George's Restaurant is too far of a drive from some ladies, especially with winter approaching. Christy's in Torrington is on Winsted Road, across from the Lowe's/Big Y plaza, about a 20 minute drive from CCC. She has several menus for examination, and suggested possibly monthly alternating of George's and Christy's.
DEACONS ARE HERE TO HELP!
If you have a physical or financial need, direct communication with a Deacon Board member is always the best and fastest way to receive help! Our board includes Pastor Chris Bauer, Victoria Dubois, Caryn Turek, Carolyn Roberge, and Buddy and Debbie Laws. You may reach Deacons at home using the church directory, the Deacon Sector list on the back table in Collins Hall, or you may email them directly and confidentially at deacons@christcommunitychurchct.org.
Please: If someone expresses a need to you, direct them to a Deacon right away. If you are in need, contact a Deacon as soon as possible. This is the best way to receive prompt assistance.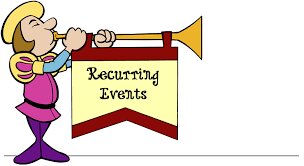 COFFEE VOLUNTEERS. Now looking for volunteers to sign up for September. If you have not done it before but would like to, there are several of people that are more than willing to help show the ropes.
ADULT BIBLE STUDY. Pastor Chuck is off for the summer.
HEALING PRAYER MEETINGS. There is a weekly Healing Prayer meeting at Buddy & Debbie's home on Tuesdays from 7-8:30PM. You are invited to join beforehand at 6:30PM when we gather to talk, laugh, catch up and enjoy some light, healthy snacks. It is our sincere hope that anyone who is in need of encouragement, hope, and prayer for yourself or your loved ones will come and allow us to minister to you. Please let Debbie or Buddy know if you will be attending by Monday evening.
SERMON DISCUSSION GROUP. "What was he talking about?" will be taking the month of August off. They will start up again on Wednesday, September 21
MEN'S DINNER FELLOWSHIP. Meet on the last Thursday of each month, at Michel Angelo's Pizzeria Restaurant & Lounge, 256 Main Street (Rt. 44) in New Hartford. They meet at 6pm. All men are welcome, and feel free to bring a neighbor, friend, etc.
GIRL'S NIGHT OUT. The girls are going back to George's Restaurant in Unionville. Still on the 3rd Thursday of the month at 6:30pm. We'll have a reserved table and meet at 6:30 pm. All are welcome!! Please let Jennifer know for reservations.
Monthly Prayer Breakfast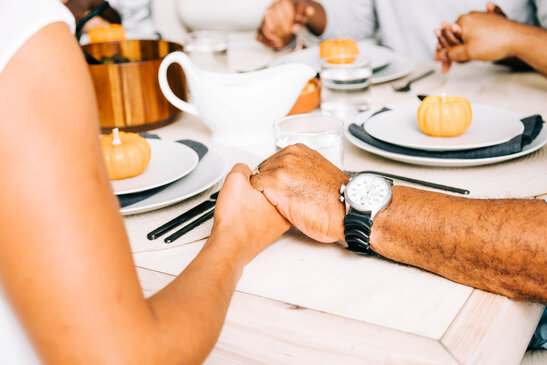 Saturday, September 17, at 9AM in Collins Hall
CCC has a monthly prayer breakfast on the third Saturday of each month. It's a blessed time with the Lord.
We'll begin at 9:00 AM with grace ad enjoy food and fellowship, and then begin praying together. This is a "Bring Your Own Breakfast"event.
You don't have to bring food to eat, and you can show up about 9:15-9:30 if you would like to come just for the prayer time. We know that where 2-3 are gathered, God and the Holy Spirit are there.
NOTE: Immediately after the prayer time, we will set up the big tent in the parking lot for Rally Day. We need at least 5 people to help set it up. Peter Dolan is in charge.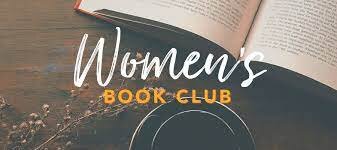 An Autumn Bible Study for Women will begin September 21 through December 14 (not on 11/23). We will meet weekly from 1:00 pm to 2:30 pm on Wednesdays in Collins Hall. Linda P. will facilitate the study of "The ACTS of the Apostles" in the New Testament. Our teacher will be Max Lucado, using his book Life Lessons from ACTS: Christ's Church in the World (Thomas Nelson, 2018). Max says on the back cover "What God did for the early Christians he can do for you." Join us if you can to dive into scripture together, by the power of the Holy Spirit, as we have since the church of Christ was founded. Linda P. will order several books through Amazon at $10/book. Contact Linda if you are interested.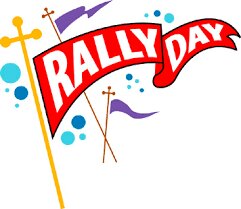 Please join us out in the rear of the parking lot for our Rally Day potluck picnic on Sunday, September 18, after the service. We will bring the table and chairs out after the service, and setting up a scrumptious meal.
Everyone is welcome, you can bring family and/or friends, and we only ask two things:
Please sign up in Collins Hall by the kitchen so we know how much fried chicken and beverages to buy
Bring a large dish to share! (Salad, side dishes or desserts)
We hope EVERYONE will plan on staying for the picnic. It's a great time of fellowship!
Article on the CCC Flentrop Organ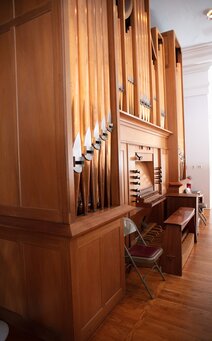 Cheryl Scholes sent an article from the September 2022 issue of "The American Organist", which had a write-up about our organ and Dr. Becker when he was here. Thanks Cheryl!
"Cheryl Miner Scholes recalls attending the 1965 dedication recital, played by George Becker, of the two-manual, 18-stop Flentrop in the Collinsville (Conn.) Congregational Church. This year, she was asked by the parish (now Christ Community Church) to serve as its organist. Joe Dzeda, curator of organs at Yale, has cared for the Flentrop for many years, and hearing of Scholes' appointment, sought to close the circle.
The Flentrop was the first modern tracker church organ in the state. After it was installed, Charles Krigbaum, Yale University organist and friend of George Becker, seized the opportunity for himself and for Yale organ students to play recitals at the church in the years before New Haven acquired suitable mechanical-action instruments. As more and larger tracker organs appeared in the New Haven area, the Collinsville Flentrop saw fewer recitals.
Dzeda, recognizing the musical significance, integrity, and durability of this venerable instrument, wanted to arrange a meeting of the musicians connected with it. An orthopedic surgeon and student of Clarence Watters, George Becker studied organ building in Germany, has consulted for several churches in Connecticut, and has played several dedication recitals. Now 93 years old an an emeritus member of the San Francisco AGO Chapter, he returned to Collinsville this June to Meet Scholes, Dzeda, Nicholas Gardinier (technician with A. Thompson-Allen Co., curators of the Collinsville organ), former organist Laura Crowley, and Pastor Chris Bauer for a joyous reunion, playing the organ 57 years after dedicating the instrument and sharing notes with Scholes.
In appreciation for her brochure The Flentrop Ministry (a historical guide for keyboardists who want to play the organ), Scholes was presented with a one-year membership to the AGO. At 72, she is delighted to be a new member! Joe Dzeda was proud to have organized this full-circle homage to a fine instrument; to an enthusiastic dedicated, and scholarly musician; and (unwittingly) to the faithful, informed, and loving care he himself has provided as curator for many years."
~~~~~~~~~~~~~~~~~~~~~~~~~~~~~~~~~~~~~
CANTON FOOD BANK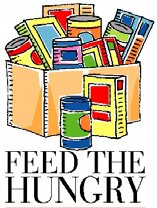 "And God is able to bless you abundantly, so that in all things at all times, having all that you need, you will abound in every good work."
~ 2 Corinthians 9:8 (NIV)
PLEASE bring your donations to the church on the 3rd Sunday of each month. The food will be prayed over and delivered to the food bank. The need is for nutritious, non-perishable food items such as:
Breakfast cereal
Peanut butter
Jelly
Canned Fruit
Soup
Bottled juice
Small sugar boxes
Coffee
Tea
Canned tuna
Mac & Cheese
Canned vegetables
Pasta
Pasta Sauce
Canned pasta (Chef Boyardee)
Canned meat (stews)
Low sale and sugar free items
Powdered Milk
Spices (salt, pepper, paprika, etc.)
We cannot accept any food item that is past its expiration or "best by " date. Thank you!!!
SATAN CANNOT OUTWIT THE LORD!
From an Angel's Story - Max Lucado
(Narrated by the angel Gabriel)
...Lifting a bony finger, he [Lucifer/Satan] spelled a word in the air: "C-H-O-I-C-E."
"You gave Adam his choice," Satan scoffed. And what a choice he made! He chose me! Ever since the fruit was plucked from the tree in the Garden, I've held Your children captive. They fell. Fast. Hard. They are mine. You have failed. Heh-heh-heh."
"You speak so confidently," replied the Father, astounding me with His patience.
Lucifer stepped forward, his cloak dragging behind him, "Of course! I thwart everything You do! You soften hearts. I harden them. You teach truth, I shadow it. You offer joy, I steal it."
He pivoted and paraded around the room, boasting of his deeds. "The Betrayal of Joseph by his brothers - I did that. Moses banished to the desert after killing the Egyptian - I did that. David watching Bathsheba bathe - that was me. You must admit, my work has been crafty."
"Crafty? Perhaps. But effect? No. I know what you will do even before you do it. I used the betrayal of Joseph to deliver my people from famine. Your banishment of Moses became his wilderness training. And yes, David did commit adultery with Bathsheba - but he repented of his sin! And thousands have been inspired by his example and found what he found - unending grace. Your deceptions have only served as platforms for My mercy. You are still My servant, Satan. When will you learn? Your feeble attempts to disturb My work only enable My work.
EVERY ACT YOU HAVE INTENDED FOR EVIL, I HAVE USED FOR GOOD."
Satan began to growl - a throaty, guttural, angry growl. Softly at first, then louder, until the room was filled with a roar that must have quaked the foundations of hell.
But the King was not bothered. "Feeling ill?"...
~~~~~~~~~~~~~~~~~~~~~~~~~~~~~~~
Our address is: 7 South St, Collinsville, CT 06020, USA