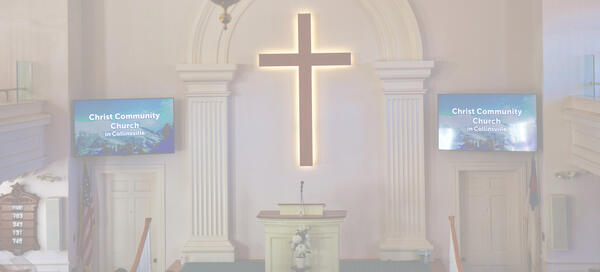 Christ Community Newsletter
Christ Community Church in Collinsville. Volume 4, #10, October, 2022. Conservative Congregational Christian Conference
Welcome to Christ Community Church Newsletter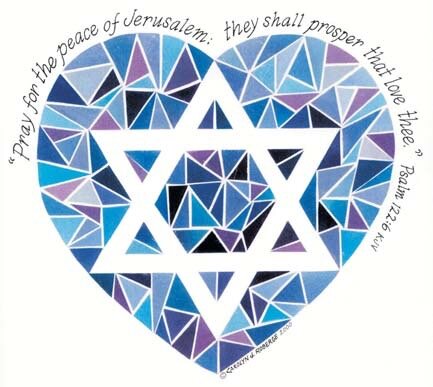 Here you will find the news of events, inside and outside of the church. Articles, opinions, testimonies, and other interesting tidbits to inspire and amuse.
If you would like to contribute a short article, testimony, encouraging word or quote, or an interesting or funny church sign, please speak to Rose.
Contact the church and the office manager will get the information to Rose.

Fall is upon us. The colors will be changing soon, putting God's glory on display. And with the arrival of Fall comes a new ministry year for us. We have a busy season ahead of us at Christ Community Church! There are quite a few opportunities for us to enjoy fellowship and to also reach out to the community around us.
Our small groups have all started up again. On Monday evenings we have a group studying Dallas Willard's book "Hearing God." On Wednesday evenings we have the turn of the "What Was He Talking About?" group which talks about how to apply Sunday's sermon. The ladies have a group meeting on Wednesday afternoons that is currently looking at Max Lucado's book on "Acts."
And our fellowship dinners continue. The men meet on the last Thursday of the month at Michel Angelo's on Rt. 44 and "Ladies Night Out" is on the third Thursday of the month at George's in Unionville.
We also continue with our third Saturday of the month Prayer Meeting at 9:00 AM at the church, which has been a true blessing to anyone who attends. And the weekly Healing Prayer meetings on Tuesday evenings continue at the Laws' home.
On Saturday, October 29th Debbie Laws will be presenting a "Post-Abortion Healing Seminar" which will be the beginning of a new ministry we are looking to launch, reaching struggling women in the area with the healing grace of the Gospel. And later that day, we have the Collinsville Halloween Parade where we will be reaching out to quite a few folks that make their way through the streets of Collinsville.
I mention all of this because it is necessary for the believer to become - and remain - disciples of Jesus Christ, and the primary way of doing that is gathering with each other for deeper study in His word, for times of prayer and fellowship and serving Him in reaching the community with the Gospel. So, if you are not involved in any of these opportunities, I would strongly encourage you to pray about this and ask God where you can be plugged in.
October is Pastor (and his Wife!) Appreciation Month!
Thank you Pastor Chris and Patty, not only
for what you do, but for who you are!
Let's spend this month blessing
Chris and Patty in all sorts of ways!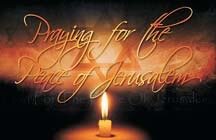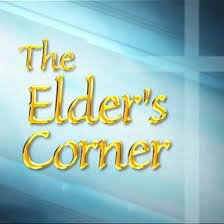 The Elders met on September 7, 2022. We addressed many topics including but not limited to, the survey results, Halloween parade ministry, finances, building and grounds, Christian education, and the focus groups.
With several new attendees and visitors joining us for worship, we thought it would be a good idea to introduce the Elders and Deacons to the congregation and those watching online. We did this during the service on Rally Day. Please bring your spiritual needs to the Elders, and your practical needs to the Deacons.
October is Pastor Appreciation month. Chris and Patty have been with us for two years now and are doing a wonderful job! Please remember to show them your appreciation for all the work that they do for the Lord and His Church. Thank you Chris and Patty!
Matthew 9:37-38: "Then he said to his disciples, "The harvest is plentiful but the workers are few. Ask the Lord of the harvest, therefore, to send out workers into his harvest field."
~Bob DuBois
The Pastor's Roundtable Recap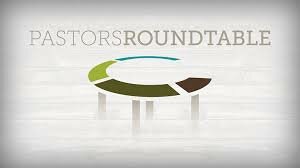 (Some of the items that are covered in the roundtable are covered separately in this newsletter).
EXALT TEAM:
Coordinating with the Proclaim Team on the Halloween Parade Outreach
Working on upcoming holiday events
MAKE DISCIPLES TEAM:
Set up the pool and the September 11 baptism ceremony
Need to nurture believers
Encouraging small groups
Bob DuBois ordered 100 copies of "Salvation Made Simple". This is a great tool and will be available for sharing
PROCLAIM TEAM:
Provided reception for the September 11 baptism service
Organized September 18 Rally Day fellowship event
Organized September 29 Blood Drive
Will start planning Advent Breakfast and other events
NEW MEMBERS CLASS - Will hopefully happen before Thanksgiving - stay tuned!
SCHOOLHOUSE FUTURE TASK FORCE: Pastor Chuck gave a report on the schoolhouse project progress.
On September 3, CCC and Lions Club volunteers cleaned out lots of stuff! Thanks to all involved!
Pastor Chuck showed a presentation of 4 possible things we might do better utilize the schoolhouse or its property. He did preliminary architectural drawings to scale, and sept as well as Chip Schleich provided costs estimates that were very similar. (We currently have no funds to do any of these ideas, but we have to start somewhere!) Chuck will meet the building to bring it up to current codes. Then we can get estimates for that.
The 4 ideas:
Add 2 bathrooms, close stage off, possible elevator from basement up, outside access ramp of some sort
3 bedroom apartment at stage level, plus possible storage area
Demolish existing building and put up new one on same footprint (1st floor: 4 classrooms, 2 bathrooms & 2 offices; basement: 2 bathrooms, kitchen & fellowship area)
Demolish current building and make a park, possibly with pergola or gazebo
Architectural drawings are available to check out in the CCC Conference room.
Please pray about these ideas, and if the Lord shows you anything about one of them, please share with Chuck, Pastor Chris, and the elders, in writing so they can be shared and prayed over.
GROUNDS VOLUNTEERS: Thanks to all have been pitching in to keep our grounds in shape! We have also received some donations for landscaping.
CHRISTMAS IN COLLINSVILLE: Busy weekend for Collinsville and the church.
Friday, December 2, we will again participate in leading the Christmas Carols at the Christmas Tree lighting in town
Saturday, December 3, the Farmington Valley Brass Brand will again present a concert in our sanctuary
Sunday, December 4, the Advent Breakfast
NOTE: CHRISTMAS IS ON SUNDAY THIS YEAR! Please plan ahead to attend Sunday service if possible.
CONGRATULATIONS! To Our 3 "Baptismees"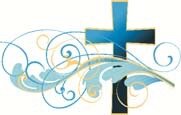 On September 11, Annie, Kyra, and Everett were baptized in our brand new Baptismal Pool on the church lawns. (And yes, Pastor Chris let them surface before the bubbles stopped!) Thanks to Bob Dubois for the pool, for the volunteers who came early to fill the pool and guard it during our church service, and to the Worship Team for the music! After everyone dried off, we celebrated with a luscious cake.
Rally Day!!!!
Thanks to all who participated by bringing food, beverages, songs, and a fun TV show theme song quiz. (A special thanks to those who came on Saturday to set up the big canopy, and to those who helped take it down on Sunday). What a delightful. time of fellowship on a beautiful day!
Operation Christmas Child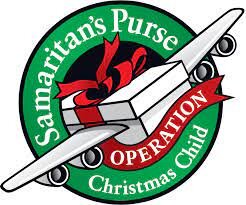 On Sunday, October 16, we will be kicking off the annual Operation Christmas Child event. Boxes will be available, along with information on the best gifts to go into the boxes. Linda K. will be in charge this year, with Rachel as backup. If you have any questions prior to the kickoff, please contact Linda or Rachel.
--Patty Bauer
Deacons are Here to Help!!
If you have a physical or financial need, direct communication with a Deacon Board member is always the best and fastest way to receive help! Our board includes Pastor Chris, Victoria, Caryn, Carolyn, Buddy and Debbie. You may reach the Deacons at home using the church directory or you may email them directly at deacons@christcommunitychurchct.org.
Please: If someone expresses a need to you, direct them to a Deacon right away. If you are in need, contact a Deacon as soon as possible. This is the best way to receive prompt help.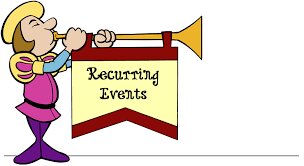 COFFEE VOLUNTEERS. Now looking for volunteers to sign up through the end of the year. If you have not done it before but would like to, there are several of people that are more than willing to help show the ropes.
HEALING PRAYER MEETINGS. There is a weekly Healing Prayer meeting at Buddy & Debbie's home on Tuesdays from 7-8:30PM. You are invited to join beforehand at 6:30PM when we gather to talk, laugh, catch up and enjoy some light, healthy snacks. It is our sincere hope that anyone who is in need of encouragement, hope, and prayer for yourself or your loved ones will come and allow us to minister to you. Please let Debbie or Buddy know if you will be attending by Monday evening.
SERMON DISCUSSION GROUP. "What was he Talking About?" The sermon discussion group meets on Wednesdays at 7:00 pm in Room 4. All are welcome. If you cannot make it to the church, we can ABSOLUTELY set up a Zoom meeting for you to call in and join us! Just contact the church office to let us know by noon on Wednesday. All are welcome!!
MEN'S DINNER FELLOWSHIP. Meet on the last Thursday of each month, at Michel Angelo's Pizzeria Restaurant & Lounge, 256 Main Street (Rt. 44) in New Hartford. They meet at 6pm. All men are welcome, and feel free to bring a neighbor, friend, etc.
GIRL'S NIGHT OUT. NEW LOCATION. Will meet at Good Friends restaurant (formerly Portabello's) on Main St. (Rt 44) in New Hartford on the third Thursday of the month. We'll have a reserved table and meet at 6:30PM. All are welcome! Please let Jennifer know for reservations.
Monthly Prayer Breakfast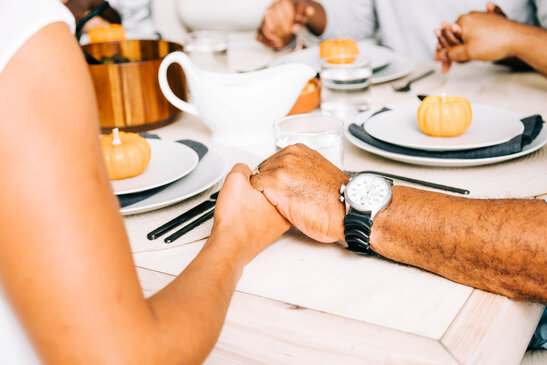 Saturday, October 15, at 9AM in Collins Hall
CCC has a monthly prayer breakfast on the third Saturday of each month. It's a blessed time with the Lord.
We'll begin at 9:00 AM with grace ad enjoy food and fellowship, and then begin praying together. This is a "Bring Your Own Breakfast"event.
You don't have to bring food to eat, and you can show up about 9:15-9:30 if you would like to come just for the prayer time. We know that where 2-3 are gathered, God and the Holy Spirit are there.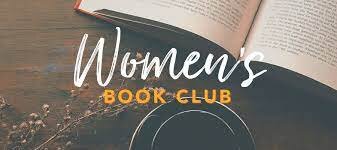 An Autumn Bible Study for Women began on September 21 through December 14 (not on 11/23). We will meet weekly from 1:00 pm to 2:30 pm on Wednesdays in Collins Hall. Linda P. will facilitate the study of "The ACTS of the Apostles" in the New Testament. Our teacher will be Max Lucado, using his book Life Lessons from ACTS: Christ's Church in the World (Thomas Nelson, 2018). Max says on the back cover "What God did for the early Christians he can do for you." Join us if you can to dive into scripture together, by the power of the Holy Spirit, as we have since the church of Christ was founded. Linda P. will order several books through Amazon at $10/book. Contact Linda if you are interested.
HALLOWEEN OUTREACH
On Saturday, October 29, Collinsville will be having their Halloween parade. The Proclaim Team will be serving by giving out cider, water, and donut holes. As Pastor Chris mentioned at the September Roundtable, Shop Rite is generously donating 15 gallons of cider. We will still have to get the water and donut holes.
The Proclaim Team is asking for people to volunteer to help with donating donut holes and small water bottles. Volunteers will also be needed to hand out snacks, possibly help Laurie with parking, or be willing to pray with any visitors that come into the sanctuary. Volunteers will have to be there between 5:30 - 9:00 pm.
Stay tuned for more information as we get closer to Halloween. The October Roundtable will be on Sunday, October 23, and will be all about the parade. ~Patty Bauer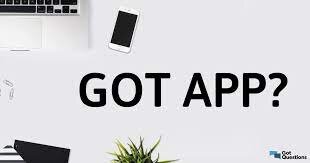 The Greatest Journey Bible Game App from Samaritan's Purse was inspired by The Greatest Journey, an inter-national discipleship program available to every child who receives an Operation Christmas Child shoebox gift. Since we are about to begin our season of collecting fun and useful items to pack into shoeboxes for children around the world, I wanted to review this children's app this month. My ability to play most video games is minimal, and I rarely use my phone to play games, so it took me longer to figure out all the features than it should have. Most children will be better at this, though I suggest that some smaller children may do well with an adult to encourage them in case they get frustrated. Adults may even want to play through some of the story first to figure out how it works. This isn't the kind of thing we want children to give up too soon; we don't want them to association irritation or frustration with the Bible.
When you open the app, you discover that you, a new recruit, have been named Captain of the time-traveling spaceship Immanuel. your commands come from the Admiral, an airplane-like character created from the OCC logo. You lead a crew of several other children. Once the first mission begins, you find yourself at the point in time just before the creation begins. You and your crew follow orders to observe, record, and comment on creation, original sin, and the events which follow.
I think the artwork and animation is good, with music, bright colors, and a cool space theme .The writing is decent and sometimes quite funny. They explain God's love thoroughly before moving into the issue of sin. I found it interesting that they go ahead and identify the serpent as Satan, though he is not named directly in Genesis, but I agree it's important to keep the presentation as clear as possible.
I'll let you play the game yourself to find out what happens next! You can download the game from the QR code posted on the bulletin board across from the Church Office, where you can get more information (info also available at samaritanspurse.org/tgj-app). ~ Laura Salch
CANTON FOOD BANK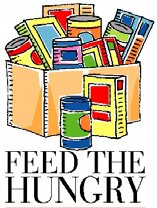 "And God is able to bless you abundantly, so that in all things at all times, having all that you need, you will abound in every good work."
~ 2 Corinthians 9:8 (NIV)
PLEASE bring your donations to the church on the 3rd Sunday of each month. The food will be prayed over and delivered to the food bank. The need is for nutritious, non-perishable food items such as:
Breakfast cereal
Peanut butter
Jelly
Canned Fruit
Soup
Bottled juice
Small sugar boxes
Coffee
Tea
Canned tuna
Mac & Cheese
Canned vegetables
Pasta
Pasta Sauce
Canned pasta (Chef Boyardee)
Canned meat (stews)
Low sale and sugar free items
Powdered Milk
Spices (salt, pepper, paprika, etc.)
We cannot accept any food item that is past its expiration or "best by " date. Thank you!!!
Day of Prayer for the Peace of Jerusalem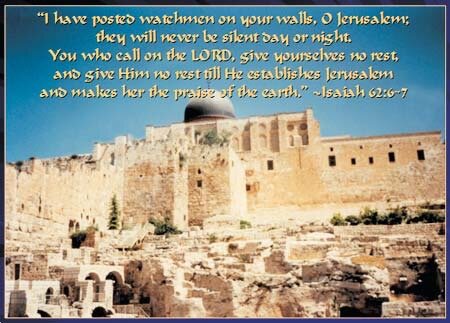 "Pray for the peace of Jerusalem. May those who love you prosper." ~Ps. 122:6
"If I forget you, O Jerusalem, may my right hand forget it's skill. May my tongue cling to the roof of my mouth if I do not remember you, if I do not consider Jerusalem my highest joy." ~Ps. 137:5-6
The first Sunday in October is the International Day of Prayer For the Peace of Jerusalem. Despite what many sadly deceived Christians may claim, the Lord God of Israel is NOT finished with His literal Promised Land, nor with His precious Jewish people, and Christians have NOT "replaced Israel and the Jewish people." Romans 11 says that we Gentile believers are just like the wild olive branches grafted into God's cultivated olive tree.
SOME PRAYER POINTS, (Not just for the day!):
PEACE:
For the Holy Spirit to fall powerfully on all the inhabitants of Israel and her Arab neighbors...for salvation of the Jews, Muslims and Gentiles in the land of Israel, and neighboring lands, because the only true peace will come when Jesus, the Prince of Peace, reigns on the thrown of their hearts.
For unity among the Jewish & Gentile believers in Messiah Jesus in Israel (and around the world!)
JUSTICE:
Justice in Israel's dealings with her neighbors, and with the Arabs and Gentiles within her borders
Justice for Israel - that all nations will recognize Israel's right to exist and to defend herself.
TRUTH:
That church will understand and teach clearly that there is salvation in no other name than Jesus; that we should not shrink from proclaiming the good news of salvation in Jesus to His precious Jewish people, so they can experience true peace
That the news media would truthfully present the news regarding Israel, instead of usually slanting the stories to make it appear that she is always in the wrong.
USA RELATIONSHIP WITH ISRAEL:
For our own nation, the US, to stand firm in the support of Israel; not because she is never wrong, but because God has proclaimed that those who bless Israel god will bless; and those who cure her He will curse
For upcoming elections, that those who are elected would understand the importance of the USA standing with Israel.
~Rose Beaudry
Our Vision: Where we Exalt the Lord Jesus Christ, Proclaim the gospel, and Make Disciples.
Our address is: 7 South St, Collinsville, CT 06020, USA