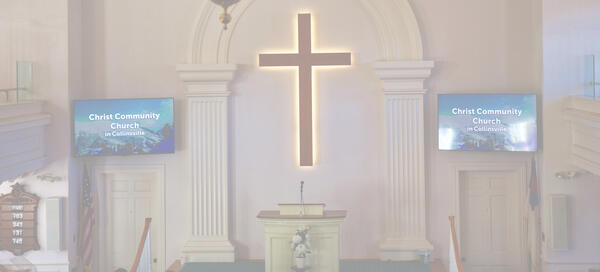 Christ Community Newsletter
Christ Community Church in Collinsville. Volume 4, #12, December, 2022. Conservative Congregational Christian Conference
Welcome to Christ Community Church Newsletter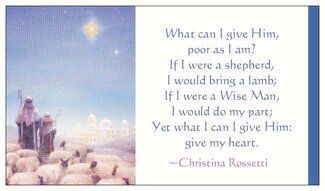 Here you will find the news of events, inside and outside of the church. Articles, opinions, testimonies, and other interesting tidbits to inspire and amuse.
If you would like to contribute a short article, testimony, encouraging word or quote, or an interesting or funny church sign, please speak to Rose.
Contact the church and the office manager will get the information to Rose.

One of my favorite Christmas television specials is "A Charlie Brown Christmas." Poor old Charlie Brown searches through the whole store for the meaning of Christmas. He knows it's not all the commercialism, decorations, and parties. But he kept looking for it. And finally he reaches a point where he cries out, "Is there anyone who know what Christmas is all about?" And his friend Linus proceeds to tell the story from the pages of Scripture. It was Luke 2 as a matter of fact. The last line Linus says is "Glory to God in the highest, and on earth peace among men." Then he looks at Charlie Brown and says, "That's what Christmas is all about Charlie Brown."
The story in Luke oftentimes becomes just that...a story. It's been the subject of many movies, television specials, books, and plays. You name it and the Christmas story of Jesus has been told. Almost to the point where it isn't told anymore because it's so familiar. The Christmas movies and shows we see now are heart-warming stories of family reunions, relationship restorations, or in some cases, great acts of generosity. Unfortunately, they leave the lord out of these stories. The idyllic premise of these stories can cause us to yearn that our Christmas season would be like them. But, they are simply stories. The whole reason for Christmas gets set aside.
As believers in the Lord Jesus Christ, we should have the innocence and simplicity of Linus when it comes to what Christmas means to us. It truly is the birth of the Savior, of Christ the Lord, of the Messiah. It was the arrival of the Son of God Himself. In that manger was a baby who would grow up to give Himself as a sacrifice for the sins of mankind. Talk about an act of generosity! Talk about restoring relationships! Not only is it heart-warming, it causes our hearts to overflow with joy!
So, let us rejoice in the Christmas seasons. Let us not get caught up in the Hallmark Christmas, but instead get caught up in the Real Christmas! God fulfilled His promise made through the prophets that He would send a Savior, He would send a Shepherd. He would send the perfect Counselor. He even announced where this event would take place in Micah 5:2. If God kept that promise, we can be assured He'll keep the rest of them! Again, let us rejoice with the choirs of angels saying, "Glory to God in the highest, and on earth peace among men!"
Merry Christmas dear brothers and sisters in Christ! And a blessed New Year in Him!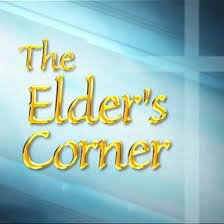 The Elders would like to wish all of you a blessed Christmas season. December often presents opportunities to share the Gospel with folks who would be less receptive most other months. Some people may attend Church services once or twice a year, "Therefore be ye also ready" to proclaim the good news to anyone at Christmas time
God has blessed our congregation greatly in 2022. We introduced new members in the spring and baptized three believers in the fall. We increased our video technology and more people are going our worship services virtually. Although much more needs to be done, we are beginning to make progress on the building and grounds. We look forward with great expectations to 2023 as we continue to seek God's will for us here at CCC
Merry Christmas from, Chris, Sepp, Dan, Robb, Bob and Kevin!
Luke 2:10-11 (KJV) "And the angel said unto them, Fear not; for, behold, I bring you good tidings of great joy, which shall be to all people. For unto you is born this day in the city of David a Saviour, which is Christ the Lord." ~ Bob Dubois
The Pastor's Roundtable Recap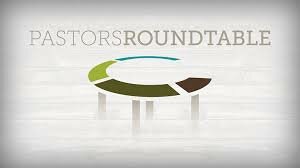 (Some of the items that are covered in the roundtable are covered separately in this newsletter).
CHRISTMAS OUTREACH MATERIALS in the Narthex (lobby:
Gospels of John with Christmas covers
Christmas Tracts
Bibles for giveways
Please take some Gospels of John and tracts and hand out as you have the opportunity (leave a tract with your tip at a restaurant, family, friends, coworkers, mailman, etc.)
CHRISTMAS EVE SERVICE: We need volunteers to do scripture readings for our 5:00 PM Lessons & Carols candlelight service. Email the office if you would like to read (office@christcommunitychurchct.org)
REGIONAL MEN'S DINNER: Thursday, December 15, 6:00 - 8:00 PM
Green Woods Country Club in Winsted
Cost is $26. HEADCOUNT NEEDED BY MONDAY 12/12
Pastor Chuck has flyers in Collins Hall for more information & in the bulletin
EXALT TEAM:
Speakers in services who feel they need help in using mics properly, which can only help everyone hear them better, especially online
Anyone (not just Exalt team members) who will speak in front of the church is urged to attend the planned training session at the Exalt team meeting on January 1
Let Sepp know if you are planning to attend the meeting and the training
The Tuesday Healing Prayer Group is planning a teaching Series (videos, handbooks) on best methods for healing prayer. It will be an 8 week series presented on Sunday evenings. Stay tuned for more information
MAKE DISCIPLES TEAM:
Bob advised us of the passing of Fred Hudon
Bob gave a testimony on how healing prayer works. He was healed of severe pain that morning after prayer!
Working on our Day of Blessing Prayer, usually the 2nd Saturday in January...Watch Bulletins for info
ALL of us need to make Disciples! This team will help Proclaim when appropriate
Possibility of Bob tag teaming with Robb Storm to offer a bible study on the lesser prophets. ("Lesser" = shorter books)
PROCLAIM TEAM:
November Family Movie Matinee was postponed until 2023, date TBD
Finalizing Advent Breakfast setup
We need to have more 'outside the church' events to Proclaim the Gospel. Any/all ideas are welcome
We also need more folks on the team since our number has shrunk and our tasks are time and labor intensive
Kevin added that ALL Teams need more members!
LITTLE FREE PANTRY: Please remember to take a look and drop something in the pantry this winter
ADVENT ONLINE DEVOTIONALS
The video devotionals that Pastor Chris did previously will be promoted online via our CCC Facebook page. Each Monday in Advent, a FB post will appear with a link to that week's video. PLEASE share the posts to your FB followers! Another great opportunity for outreach!
FREE EMERGENCY CANDLES
Free candles (used for years in the CCC Christmas Eve candlelight service) are available in Collins Hall on the small table to the right of the kitchen. They have been replaced, but still have a lot of light to give and we have lots, so take what you need!
Post Abortion Ministry

This will be the first in a series of articles about the new Post Abortion Ministry that Debbie Laws is starting here at CCC. After the seminar that was held on October 29, 2022, we though tit would be good for all to know about this. Since the seminar, Debbie is preparing for the next steps, which will be to set up training sessions for those interesting in being part of this ministry.
What is the Post Abortion Ministry?
Debbie: "Post Abortion stress is the residual pain of abortion felt through many emotion, physical and spiritual symptoms, each person feeling different things and for varying lengths of time. The symptoms can be very similar to PTSD. Some of the emotional symptoms include: depression, anxiety, nightmares around the anniversary (due date, abortion date). The physical symptoms can be: abuse of drugs, alcohol, food; self-harm and even suicidal tendencies. The Spiritual symptoms may include: fear of God's punishment, that God may take away children I already have, or that I may not be able to have more children. Unfortunately, these are just a few of the symptoms these women may develop, and many mental health professionals fail to recognize these symptoms as an aftermath of abortion as an actual condition.
"A large part of the stress can also be related to the notion that abortion is only a woman's choice. I have found that this is one of the biggest lies surrounding abortion. Women can be coerced, humiliated, and even threatened into abortion by:
A boyfriend/husband who doesn't want the child
Parents will either kick them out of their home, or won't support any decisions made
Siblings till tell you they are embarrassed or that you are crazy for having the child
Friends will ask about your future, college? Career?
"More often than not, it is one or more of these voices that pressure someone to come to the decision of abortion."
When did you know your call to Post Abortion Ministry?
Debbie: "Right before I got involved with the Crisis Pregnancy Center over 40 years ago, abortion had just become legal and there was a new test they were doing on pregnant women on any neural tube disorders (such as Spina Bifida) and were actively working to eliminate these children with disorders). Before I had my son Ryan, I went for genetic testing. The doctor asked me point blank, 'IF you have ac child with Spina Bifida you are going to abort, correct?' I couldn't believe what I was hearing and told him ' No, I am here to make sure there are supports in place.' The doctor then asked, 'Why wouldn't you abort?' I can't begin to tell you how infuriated I was. 'Let me tell you something - you are talking to a woman with Spina Bifida; if my mother followed your line of thinking, I wouldn't be here.' This helped me to realize that if nothing else, I will get involved to protect peopled moms from this kind of thinking.
"While working at the center, I saw women who were depressed, despair, guilt-ridden. They clearly understood that it was their signature on a 'permission to abort form' that ended the lives of their infants. These women were ashamed they were not strong, smarter, or more resourceful in dealing with their pregnancies. As I talked with more women, I discovered that I was seeing only a very small part of an enormous problem. By some estimations, there are around 70% of women who experience painful and self-destructive symptoms post abortion. I started this ministry in 1988 for the Crisis Pregnancy Center."
How many women came to the Lord?
Debbie: "The first time I led a women to the Lord it was so incredibly gentle, she was just sobbing, absolutely sobbing from the despair. 'Cry with those who cry, cried with plenty,' and I did cry with many, that's for sure. I told this woman, you know God doesn't hate you - that's not the God that I know. The God that I know is forgiving and He loves you and is waiting for you to come to Hi. Once I explained that to her within 10 minutes she was a believer. Over my 40 years, over 400 women came to the Lord, with the majority of them coming from the Post Abortion Ministry."
If you have any questions about this ministry, what Debbie has learned over the years, or would like to be more involved with this ministry, please contact her by emailing pahealing@christcommunitychurchct.org
Next month we will talk to a few of the women that were at the seminar and get their responses to this, as well as goals for 2023.
~Debbie Laws and Patty Bauer
COOKIES FOR FIRST RESPONDERS
We need volunteers to bake cookies for cookie plates/platters for Cherry Brook and Apple Rehab staff. We will buy pre-packaged cookie platters for Canton Police and Fire staff. (Sad, but they require prepackaged food for security reasons). If we have enough cookies we will also deliver to Town Hall a few days before Christmas.
Carolyn Roberge is making special Christmas cards to go along with the cookies. We will need some volunteers to deliver the goodies after the service on Christmas Day. Check Sunday bulletins for additional information .
Laurie C. suggested putting in Gospel of John tracts with each cookie platter - great idea!!
CHRISTMAS FLOWERS
If you are placing plants/flowers on the platform in honor/memory of someone, please indicate this on the sign-up sheet in Collins Hall. Flowers must be in place in the sanctuary BEFORE the 12/18 service at 10:00 AM, so we have time to arrange them. Put your name on your plants (labels & markers will be provided) so we can return them to you after Christmas. Thanks!
DECEMBER FIRST WEEKEND EVENTS
FRIDAY, December 2: Christmas Caroling at the Collinsville Tree Lighting. Meet at the church at 5:45 PM to organize rehearse & pray.
UPDATE: 7 from the church showed up - played and sang for about 20-30 minutes at the tree!
SATURDAY, December 3:
Set up for Advent Breakfast - DONE
CERT Food & Toy Drive - check w/Laurie C on how it went
Free Concert by the Farmington Valley Band. Great turnout and a lot of fun
SUNDAY, December 4:
Advent Breakfast - 8:30 AM
Exalt Team meeting after service
Deacons are Here to Help!!
If you have a physical or financial need, direct communication with a Deacon Board member is always the best and fastest way to receive help! Our board includes Pastor Chris, Victoria, Caryn, Carolyn, Pat and Dorene, Buddy and Debbie. You may reach the Deacons at home using the church directory or you may email them directly at deacons@christcommunitychurchct.org.
Please: If someone expresses a need to you, direct them to a Deacon right away. If you are in need, contact a Deacon as soon as possible. This is the best way to receive prompt help.
OPERATION CHRISTMAS CHILD UPDATE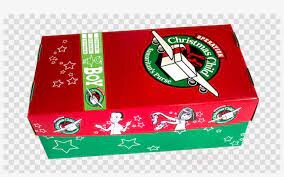 Thanks to all who participated in any way, by filling shoeboxes, donating shoebox items, and/or donating to shipping costs. Our shoeboxes are on their way to bless children around the world. Please pray for them! We ended up with 57 boxes!!!
REVERSE ADVENT CALENDAR
Found this online, a twist to the usual Advent Calendar. You can buy these items and alternate between the Free Pantry on our church steps, or save them for the Canton Food Bank on the 3rd Sunday - or both!!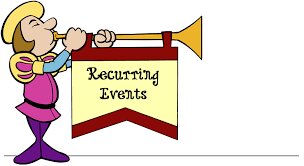 COFFEE VOLUNTEERS. A big thank you to Nan and Shirley for taking over the Coffee Hour!! If you haven't heard from them but would like to be involved with coffee hour - PLEASE see them!
WOMEN'S BIBLE BOOK CLUB. The Autumn Bible Study for Women will wind up on December 7 & 14, from 1 - 2:30 pm in Collins Hall. Linda P. is facilitating the study of "The ACTS of the Apostles" in the New Testament. Our teach is Max Lucado, using his book Life Lessons from ACTS: Christ's Church in the World (Thomas Nelson, 2018).
HEALING PRAYER MEETINGS. There is a weekly Healing Prayer meeting at Buddy & Debbie's home on Tuesdays from 7-8:30PM. You are invited to join beforehand at 6:30PM when we gather to talk, laugh, catch up and enjoy some light, healthy snacks. It is our sincere hope that anyone who is in need of encouragement, hope, and prayer for yourself or your loved ones will come and allow us to minister to you. Please let Debbie or Buddy know if you will be attending by Monday evening.
SERMON DISCUSSION GROUP. "What was he Talking About?" The sermon discussion group meets on Wednesdays at 7:00 pm in Room 4. All are welcome. If you cannot make it to the church, we can ABSOLUTELY set up a Zoom meeting for you to call in and join us! Just contact the church office to let us know by noon on Wednesday. All are welcome!!
MEN'S DINNER FELLOWSHIP. NOTE: There will be NO meeting in December!!
GIRL'S NIGHT OUT. There will be NO meeting in December!!
Monthly Prayer Breakfast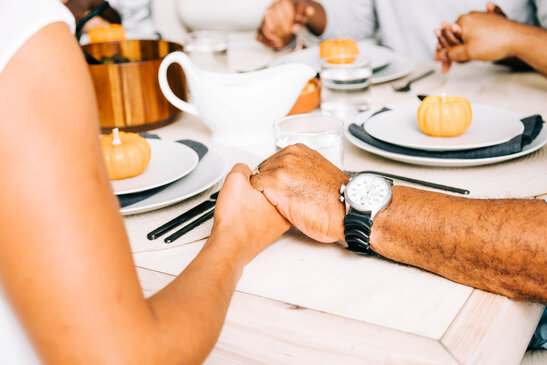 Saturday, December 17, at 9AM in Collins Hall
CCC has a monthly prayer breakfast on the third Saturday of each month. It's a blessed time with the Lord.
We'll begin at 9:00 AM with grace ad enjoy food and fellowship, and then begin praying together. This is a "Bring Your Own Breakfast"event.
You don't have to bring food to eat, and you can show up about 9:15-9:30 if you would like to come just for the prayer time. We know that where 2-3 are gathered, God and the Holy Spirit are there.
CANTON FOOD BANK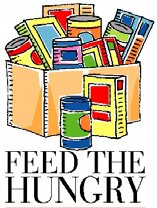 "And God is able to bless you abundantly, so that in all things at all times, having all that you need, you will abound in every good work."
~ 2 Corinthians 9:8 (NIV)
PLEASE bring your donations to the church on the 3rd Sunday of each month. The food will be prayed over and delivered to the food bank. The need is for nutritious, non-perishable food items such as:
Breakfast cereal
Peanut butter
Jelly
Canned Fruit
Soup
Bottled juice
Small sugar boxes
Coffee
Tea
Canned tuna
Mac & Cheese
Canned vegetables
Pasta
Pasta Sauce
Canned pasta (Chef Boyardee)
Canned meat (stews)
Low sale and sugar free items
Powdered Milk
Spices (salt, pepper, paprika, etc.)
We cannot accept any food item that is past its expiration or "best by " date. Thank you!!!
Our Vision: Where we Exalt the Lord Jesus Christ, Proclaim the gospel, and Make Disciples.
Our address is: 7 South St, Collinsville, CT 06020, USA