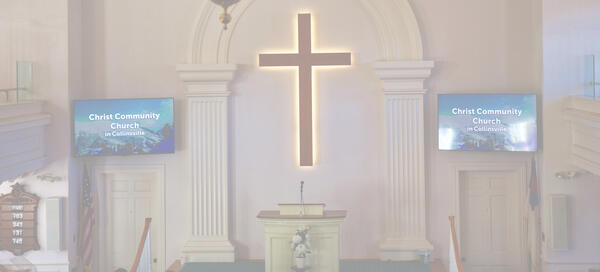 Christ Community Newsletter
Christ Community Church in Collinsville. Volume 5, #1, January, 2023. Conservative Congregational Christian Conference
Welcome to Christ Community Church Newsletter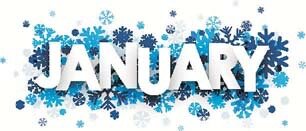 Here you will find the news of events, inside and outside of the church. Articles, opinions, testimonies, and other interesting tidbits to inspire and amuse.
If you would like to contribute a short article, testimony, encouraging word or quote, or an interesting or funny church sign, please speak to Rose.
Contact the church and the office manager will get the information to Rose.

The start of a new year always brings about the idea of new beginnings. We all like to get a fresh start on things and so we make resolutions. We commit to getting back in shape or reading our Bibles more. Most of the time these resolutions fail b the time we get to mid-February.
But it's no surprise that new beginnings hold promise. We think of the first three words of the Bible found in Genesis 1, "In the beginning." It is the time when all things started; when all creation started; the absolute beginning. When we think of the Bible as a whole and consider how it is the progressive revelation of God and His redemption plan for mankind that culminates at the cross of Jesus, those three words "in the beginning" hold a great deal of hope and promise.
But when we consider the first four words, the passage calls us to faith. "In the beginning, God..." With all the theories of how things began, it is in these four simple words where we are called to put our faith into the One who created everything. Scientists have theorized for centuries how the universe began, how the earth
came into existence, how mankind came to be. And yet in these four simple words we find the answer. "In the beginning, God." I once heard a pastor preach in a sermon that if you can believe those four words, you can believe the entire Bible. I agree with that.
And we also know from the first chapter of John's gospel that in the beginning...was the Word. The same Word that came among His own. Jesus, the very Word of God, is One with the Father and all things were created through Him. All at the beginning. So I would encourage all of us as we contemplate beginning something new or committing to a resolution, to truly meditate on the author of the absolute beginning...God. "In the beginning, God." He never gives up on a resolution. He never drops what He began. God's love is everlasting and steadfast. And the Savior we worship is also from everlasting to everlasting.
The Pastor's Roundtable Recap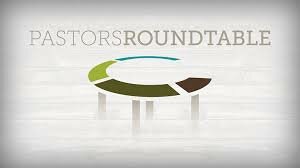 (Some of the items that are covered in the roundtable are covered separately in this newsletter).
Pastor Chris spoke about getting the Adult Sunday School started again (starts at 9 AM for 45 minutes). The Elders have been talking about 3 topics: Discussing the Statement of Faith; the Minor Prophets; and Pastor Chuck teaching Spiritual Gifts.
We have been blessed to receive some special gifts from very special people in the last month. Thanks to all that have supported CCC in one way or another.
With these gifts, the Elders are looking at the best use for them. There is a furnace that is in DESPERATE need of being replaced; the granite front steps are shifting and need to be addressed; and there's replenishing the Barnum Fund. The Elders will pray about it and ask for guidance on the best use of these gifts.
UN-DECORATE THE CHURCH: Saturday, January 14 @ 10 AM. Come help to make light work!
DAY OF BLESSING PRAYER: Saturday, January 14, 1 - 4 PM. We all need prayer. There will be teams ready to pray for you. There will be snacks if you get there a couple of minutes before you time. If you haven't signed up yet, please contact Laura and she can let you know what times are available. You receive 20 minutes of prayer for any/all that you need prayer for.
ANNUAL MEETING: Sunday, January 22, following the service. If you have something going into the report, please get it to Laura by Tuesday, January 10. Digitally typed is the most helpful format.
** Every CCC member should plan to attend. Non-members are also welcome to attend.
CHURCH WIDE BIBLE STUDY: Pastor Chris is starting a new series on the 7 Letters in Revelation. The 3 Bible Study groups (Monday evening, Ladies Wednesday afternoon, and Wednesday evening) will all be doing the same study. There are books for sale in the office for $5. The sign-up sheet is on the back table - pick the day you can make. There will be Zoom capability for all classes. Pastor Chris is hoping to get close to all of the church in on this study.
DEACON'S REPORT: Victoria mentioned that they have helped a couple of people in recent weeks, and the funds are a little low. She also said if you need help, or now of someone that needs help, please have them go to the Deacons directly.
EXALT TEAM: January 1 is the next scheduled meeting, and they will plan speaker training for anyone that is a reader or feels they need help. The first training will be on Sunday, February 5. See Sepp for any questions you have.
MAKE DISCIPLES TEAM: Handling the Day of Blessing Prayer on 1/14. Bob would like to have the Proclaim and Make Disciples team meet about a couple of ideas the 2 teams may be able to do together.
PROCLAIM TEAM: Took a break after the Advent Breakfast. Next meeting will be on 1/15. The team will regroup, talk about movie night and other things. Dan would like to have ideas more outside the box for the team. Any suggestions - let the team know. Would like to reach the community more.
LITTLE FREE PANTRY: Please remember to take a look and drop something in the pantry this winter
FREE EMERGENCY CANDLES
Free candles (used for years in the CCC Christmas Eve candlelight service) are available in Collins Hall on the small table to the right of the kitchen. They have been replaced, but still have a lot of light to give and we have lots, so take what you need!
HOW TO GET ON TO OUR LIVESTREAM
I've had some questions about how to get onto the livestream of our Sunday service. I thought this would be the best way to let everyone know how to do it.
1. Go to the church website: www.christcommunitychurchct.org
2. Scroll about halfway down the page, you will see 'Virtual Worship
with CCC.'
3. Click where it says, 'Watch Sundays at 10.'
4. It will bring you to the church YouTube channel. This is the home
page of the church YouTube Channel.
5. When we are 'live' (up and running), just under the picture of the
pews you will see the video and it will say "LIVE" in the corner.
Click on that, and you can watch the service with us.
6. You should be able to see the links for the bulletin, lyrics, and
scripture readings in the CHAT as well as in the 'about' are of the
livestream. OR you can get those on the website as well.
a. Once you are on the church website, at the top of the home
page you will see 'RESOURCES'
b. Hover over that and you will see 'Bulletins-Lyrics'. Click on
that and it will tkae you to the page that has those items.
7. If you have a 'gmail' account and are logged into YouTube, you
should be able to put someting in the CHAT to let us know you
are watching with us, as well as comment on anything you feel
led to.
8. While you are on the home page of the website, you can scroll
to the bottom and see PRAYER REQUEST. Once you click on that
it will bring you to a form that you can fill out; and the prayer will
go DIRECTLY to Pastor Chris.
I hope this clears up things for you, if not please don't hesitate to contact Patty. Or stop her after service and she can show you on her laptop. This can be done ona phone, tablet, desktop, laptop.
Interviews About the Post Abortion Seminar

This month Debbie suggested talking with a few people that attended the seminar and get their thoughts and feelings. Below are the questions that Debbie came up with along with the responses from a few of the women that attended:
What was the best piece of information you walked away with? OR what piece of information touched you the most?
DORENE: "That men also suffer the effects of abortions and may need counseling."
RACHEL: "Post abortive looks like PTSD or complicated grief."
LAURA: "Debbie stood, and stands now, in vigorous, compassionate defense of women who need healing in this way. IF someone wants to take these women down with sanctimonious religious judgment, they will meet their match in Debbie. If someone still thinks they can defend abortion as a legitimate form of health care for women, they will meet their match in Debbie. The world needs more people --men and women--like Debbie."
PATTY: "That it's not just the women's body/choice and how they can get manipulated/humiliated/harassed by parents, friends, family."
What was the main thing you learned about in the seminar?
DORENE: "I was shocked at how large a percentage of women have had an abortion and could benefit from counseling. Also that women who have had a miscarriage may feel a lot of guilt thinking they may have caused it."
RACHEL: "Important ways to be a healer, acknowledge the baby, listen, love, support, encourage, forgiveness; how important it is to work through the women's own pace."
LAURA: "The thing which I did not know previously which broke my heart the most was her explanation of the horrible process which can lead a woman to have multiple abortions, each causing more suffering. As a trained prayer minister, Debbie's insight into how all this comes about makes so much sense to me, mentally/emotionally/physically/spiritually."
PATTY: "How grace, mercy, and patience are so very important when talking/counseling with women who've had abortions; to focus on women as they go through each stage of grief."
Has this seminar changed the way you will interact with women you know have had abortions, if you know of anyone? OR how you will interact with women if you meet someone who has had an abortion?
DORENE: "I might suggest that there is counseling available for them."
RACHEL: "I would have already tended to treat a woman similarly to how Debbie suggested, but I would be more prepared now to help her in a more helpful way. I think more training and practice would be necessary to do it effectively."
LAURA: "The women coming for help may still be coming to grips with whether they need/want/deserve healing. Debbie is willing to do the hard work of watching, waiting, and walking with them through the process, which is likely to be long, difficult and emotionally messy. This takes courage for each party involved, and I think it will be most important for prospective counselors to understand this: you're in this for the long haul. You can't quit without causing more damage to the one you're trying to help, so go into it with both eyes open and fixed on God. Be sure you're called to do this. Nobody needs a man-made hero, and you're not the hero anyway. Neither is the woman you're helping, Jesus is the only one."
PATTY: "I would like to think that I will be less judgmental about why the woman had the abortion (since I'm no one to judge anything), an be there for them to listen, hug, give a tissue, whatever they need. I agree with Rachel that more training would be needed to be effective."
If you see yourself ministering to women in the future, how do you see yourself doing that? Would it be in a formal or informal setting?
DORENE: "Not sure how."
RACHEL: "Informal."
LAURA: "Probably informally. I'm already pretty maxed out in time commitments and other ministries right now. I also know that I am more of a short-term project sort of person; it's just how I'm wired. Since I"m a trained prayer minister, I imagine that I could assist in that way. But I hope that with more training in this area I can also be someone who can be counted upon to just give respect and encouragement to women when that's needed."
PATTY: "I would think informal because we would both be more comfortable that way. And if the topic came up, I would think it would be in a more informal setting."
Did the seminar touch you that you would like to help Debbie and go to the next steps (which would be training sessions on how to minister to women)?
DORENE: "Yes, if I am able."
RACHEL: "I would like to know more."
LAURA: "It definitely touched my heart. I would like to go through training even if I don't end up being a counselor. It's important for me to know how to talk so that I'm not part of the problem, in case I meet someone in pain. As we found out in the seminar, that can happen anywhere, anytime. Also, I have various contacts among believers, and I want to be able to speak knowledgeably about this issue and spark interest among other Christians."
PATTY: "While i would have empathy for these women, not having any pregnancies at all, I feel I wouldn't be able to get to the emotion level needed to truly minister/counsel these women. I feel that my gifts would be best served helping Debbie prepare any manuals, training materials that she would need to keep this ministry going in a forward direction."
As you can see, each person was touched by something different, and it made them each think about how they would react in these situations. I hope that you were able to get some more insight on how this seminar went. If you are interested in more information and possibly helping Debbie in this ministry, please let her know.
Next month will be a testimony from one of Debbie's clients.
~Debbie Laws and Patty Bauer
Deacons are Here to Help!!
If you have a physical or financial need, direct communication with a Deacon Board member is always the best and fastest way to receive help! Our board includes Pastor Chris, Victoria, Caryn, Carolyn, Pat and Dorene, Buddy and Debbie. You may reach the Deacons at home using the church directory or you may email them directly at deacons@christcommunitychurchct.org.
Please: If someone expresses a need to you, direct them to a Deacon right away. If you are in need, contact a Deacon as soon as possible. This is the best way to receive prompt help.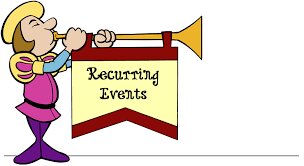 WOMEN'S BIBLE BOOK CLUB. The study of Revelation 1-3 will begin on Wednesday, January 11 at 1:00PM in Collins Hall, and runs for 8 weeks. This is the same study that the other groups in our church will be doing during the same weeks. Everyone is encouraged to get a copy of the "Seven Letters to Seven Churches" LifeGuid study guide, available in the CCC office for $5. Linda will facilitate the study. Contact Linda if you are interested.
~~~~~~~~~~~~~~~~~~~~~~~~~~~~~~~~~~~~~~~~~~~~~~
HEALING PRAYER MEETINGS. There is a weekly Healing Prayer meeting at Buddy & Debbie's home on Tuesdays from 7-8:30PM. You are invited to join beforehand at 6:30PM when we gather to talk, laugh, catch up and enjoy some light, healthy snacks. It is our sincere hope that anyone who is in need of encouragement, hope, and prayer for yourself or your loved ones will come and allow us to minister to you. Please let Debbie or Buddy know if you will be attending by Monday evening.
~~~~~~~~~~~~~~~~~~~~~~~~~~~~~~~~~~~~~~~~~~~~~~
SERMON DISCUSSION GROUP. "What was he Talking About?" The sermon discussion group meets on Wednesdays at 7:00 pm in Room 4. All are welcome. If you cannot make it to the church, we can ABSOLUTELY set up a Zoom meeting for you to call in and join us! Just contact the church office to let us know by noon on Wednesday. All are welcome!!
~~~~~~~~~~~~~~~~~~~~~~~~~~~~~~~~~~~~~~~~~~~~~~
MEN'S DINNER FELLOWSHIP. NOTE: At Michel Angelo's Pizzeria Restaurant & Lounge, 256 Main Street (Rt. 44) New Hartford, CT. We usually meet the last Thursday of each month at 6:00PM. All men are welcome.
~~~~~~~~~~~~~~~~~~~~~~~~~~~~~~~~~~~~~~~~~~~~~~
GIRL'S NIGHT OUT. The girls meet on the third Thursday of each month. Please keep an eye out for where we are meeting this month. We will have a table reserved and meet at 6:30PM. All women are welcome. Please let Linda know for reservations.
Monthly Prayer Breakfast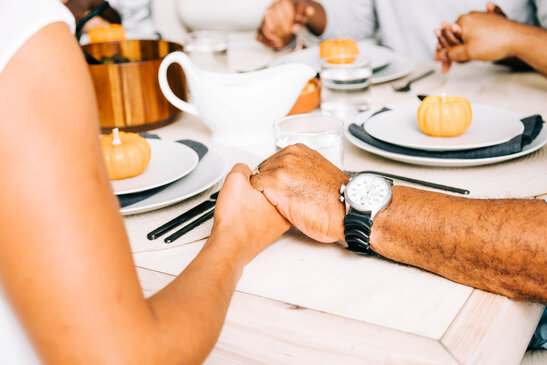 Saturday, January 21, at 9AM in Collins Hall
CCC has a monthly prayer breakfast on the third Saturday of each month. It's a blessed time with the Lord.
We'll begin at 9:00 AM with grace ad enjoy food and fellowship, and then begin praying together. This is a "Bring Your Own Breakfast"event.
You don't have to bring food to eat, and you can show up about 9:15-9:30 if you would like to come just for the prayer time. We know that where 2-3 are gathered, God and the Holy Spirit are there.
DEACONS & GREETERS for JANUARY
For the month of January, below are the Deacons that will be taking care of Communion:
January 1 - Debbie & Buddy
January 8 - Victoria
January 15 - Pat & Dorene
January 22 - Caryn
January 29 - Buddy & Debbie
For the month of January, the Greeters will be:
January 1 - Debbie & Buddy
January 8 - Debbie & Buddy
January 15 - Sepp
January 22 - Pat & Dorene
Januar 29 - Pastor Chuck and Nan
CANTON FOOD BANK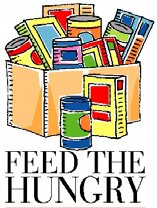 "And God is able to bless you abundantly, so that in all things at all times, having all that you need, you will abound in every good work."
~ 2 Corinthians 9:8 (NIV)
PLEASE bring your donations to the church on the 3rd Sunday of each month. The food will be prayed over and delivered to the food bank. The need is for nutritious, non-perishable food items such as:
Breakfast cereal
Peanut butter
Jelly
Canned Fruit
Soup
Bottled juice
Small sugar boxes
Coffee
Tea
Canned tuna
Mac & Cheese
Canned vegetables
Pasta
Pasta Sauce
Canned pasta (Chef Boyardee)
Canned meat (stews)
Low sale and sugar free items
Powdered Milk
Spices (salt, pepper, paprika, etc.)
We cannot accept any food item that is past its expiration or "best by " date. Thank you!!!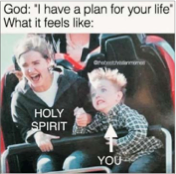 Our Vision: Where we Exalt the Lord Jesus Christ, Proclaim the gospel, and Make Disciples.
Our address is: 7 South St, Collinsville, CT 06020, USA