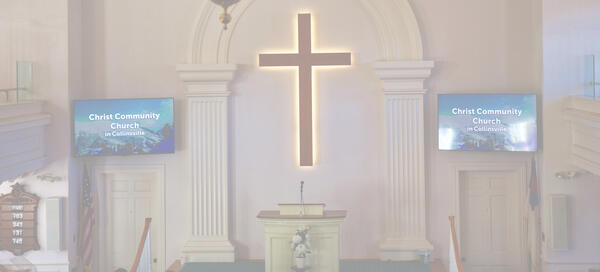 Christ Community Newsletter
Christ Community Church in Collinsville. Volume 5, #3, March, 2023. Conservative Congregational Christian Conference
Welcome to Christ Community Church Newsletter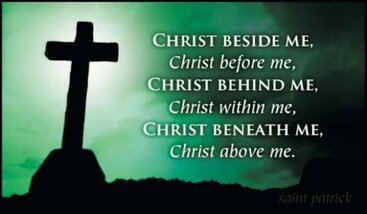 Here you will find the news of events, inside and outside of the church. Articles, opinions, testimonies, and other interesting tidbits to inspire and amuse.
If you would like to contribute a short article, testimony, encouraging word or quote, or an interesting or funny church sign, please speak to Rose.
Contact the church and the office manager will get the information to Rose.

As we have been working through the letters to the churches in Revelation 2 and 3, a couple of themes have been coming out. First, the call to not compromoise our faith with anything. That's a difficult thing for us to discern when we consider the world we all live in today. Our individual worldview is impacted by everything in our lives: our childhood, our parents, our education. It's also affected by what we find entertaining. We are called by Jesus to remain focused on Him with a laser focus.
And that means our view has to conform with His. These things don't change over night. It's through spiritual maturity that our minds are transformed into His likeness.There might be things of this world that we are hanging on to that, when we allow the Holy Spirit to truly convict us, we need to let go of through repentance. This is why Jesus is so adamant about not compromising. Not to mention that any compromise at all cheapens His grace, reduces the wonder of the cross, and almost makes what He did for us irrevelant.
Secondly, these letters do seem to have a theme of perseverance. But it's more of a patient endurance for whatever may come our way. For the churches then, it was a life of persecution. For the church today, in our culture, we don't have to face what they faced. But we are called to remain patient. In a way I think th emajor issue our facilities have faced for the past month are a wonderful test of our patience. Wouldn't it be great to snap our fingers and see everything all repaired? Of course it doesn't work that way. And so we endure patiently...
Thirdly, these letters call us to reamin in Him. We hear that throughout the New Testament, but these letters seem to put an emphasis on that. The church is the bride of Christ and His desire (and ours should be too) is for the church to be as close to Him as possible. That only comes through knowing Him more, spending time with Him more, and speaking with Him more. So let us heed this call and commit to spend more time in Scripture and in prayer and in meditation of His love, His mercy, His grace all with an eye to the promise of eternity with Him. He alone is worthy of it all including our complete surrender to Him.
MEMBERSHIP CLASS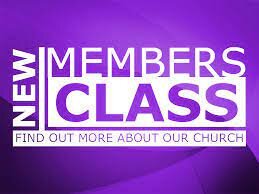 On Sunday, March 12, Pastor Chris will hold a membership class after the service in room 4 (just past the nursery) for all that are interested in becoming a membe of our church. The class should last about an hour and will provide infomration about the church and what being a member of CCC means.
The plan is to have a ceremony receiving members on April 9, Easter Sunday.
Please let Pastor Chris know if you will be attending the class.
DAYLIGHT SAVING TIME!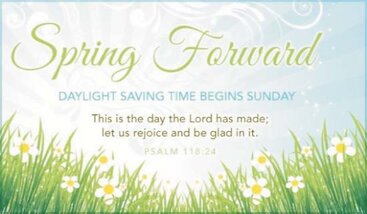 SOUP-A-THON - Donation Results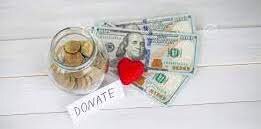 On Sunday, February 12 we had our Soup-a-Thon. There was fantastic soups, even better fellowship.
The total donations raised for the Canton Food Bank was $250!!
Thanks to all that participated and/or contributed in any way!
PASTOR'S ROUNDTABLE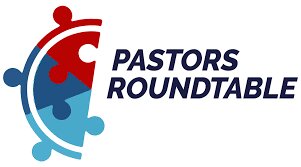 FACILITY ISSUES:
Pastor Chris reminded us that anyone handling food in the kitchen must wear gloves, per Health Department rules.
We are finding things where they don't belong, all over the facility. If you take it out, please put it away!!
The insurance adjuster for the broken window is on the way. Because the sanctuary is in the National Historic Register, the window needs to be restored, not replaced. UPDATE: The adjusters were here on 3/3 and gave us a list of things they still need and the next steps. They were extremely thorough. Sepp is getting quotes from companies that do restoration work on historic buildings
Burst pipes cleanup: ServPro took the flood damaged carpets away. Damaged ceiling tiles need replacing in the men's room. Offices are being reorganized. Carpets need replacing in Office, nursery, library. Our friend Judy Byrne is consulting on the project. UPDATE: We are waiting on a quote for the carpets. Per the carpet person, we could have carpets within the next month.
Our phone system died at the same time as the flooding. Comcast is coming to install new system and will handle any ongoing issues. UPDATE: The phones are in and working.
FAITHLIFE: They are getting out of the web hosting business. They are changing to be closer to their vision. Patty has contacted GoDaddy and has begun designing a new church website. The new bulk texts phone number will now look like it comes from the CCC office.
ADULT EDUCATION:
We'r hoping to restart this soon, and alternatives were discussed: 9AM before Sunday service, after service, possibly monthly along with a potluck.
Pastor Chuck has an idea for an open to the community Academy of Christian Education, costing $10/course.
Pastor Chris said the church-wide study on Revelation seemed to go well. Considering looking for another group/churchwide study, after a break.
TEAMS: Considering the possibility of having the Exalt, Proclaim, and Make Disciples teams all meet on the same Sunday of the month, in order to leave other Sundays open for other after-service meetings/events.
DEACONS - will start meeting on the first Sunday of the month
EXALT - having speaker training on Sunday, March 5. Planning a 13-week class on healing prayer, probably on Sunday evenings. Please contact Elder Sepp if you are interested
MAKE DISCIPLES - Working with Proclaim Team since some objectives overlap. Discussing a big community event in the summer, possibly with food trucks and music.
PROCLAIM TEAM - Elder Dan encouraged anyone with outreach ideas to share them with the team. Gideon outreach training is on hold while Gideons are preparing trainers. Upcoming events being discussed: Palm Sunday Breakfast (4/2); Ladies' Luncheon (5/20); Memorial Day Parade water bottle outreach (5/29) - getting labels for water bottles; possible CPR class
MISSIONS - Rachel shared that they are working on a possible new direction and encouraged anyone who is interested to contact her. The team will have more meetings when the other teams have settled their own meeting dates, and a Sunday opens up that is not in conflict.
HOSPITALITY: Nan requested once again that more volunteers signup to serve the coffee hour.
CLOCK REPAIR: Pastor Chuck thanks Bob for getting the Collins Hall clock repaired - THANKS BOB!!
POST-ABORTION MINISTRY SERIES

For those that have been following our series about the Post-Abortion Ministry that Debbie Laws is launching, thank you for following along and supporting this amazing trip to enlighten as many people as possible.
On Saturday, March 25, at 10:00 AM, Debbie is hosting a brunch meeting for any women that are interested in helping her with the next steps in the Post-Abortion Ministry. During this time, Debbie will discuss the next phase of getting the ministry off the ground, questions you may have for Debbie about the ministry and process, along with brainstorming the best way to get the word out to the public about this ministry. The meeting should run about 1.5-2 hours.
Debbie will take a short time to discuss what the next phase will be, and how she was able to get some things off the ground at the Crisis Pregnancy Center. Some of the things to be discussed can include, when to start training for helping others, paperwork (hard copy and online), as well as how to spread the word about this ministry to the community.
If you are feeling led and/or called to help Debbie in any way with this ministry, please come to the meeting to learn more. Whether it's to be trained and help to counsel, advertising, or anything in between - please come to hear what Debbie has to say.
Let Debbie know if you plan on attending by Wednesday, March 22, so that food and drink can be planned accordingly.
HOW TO GET ONTO THE CCC LIVESTREAM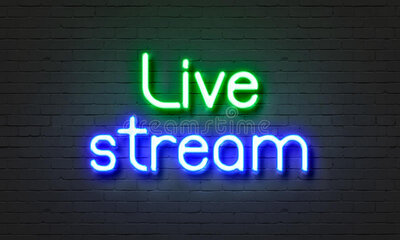 There are going to be some changes to the website, so we wanted to make sure everyone had the easiest way to worship with us via livestream.
Go to the church YouTube channel - (https://www.youtube.com/@ccccollinsville/streams).
If you are logging on Sunday around 10AM, you will see a picture that says LIVE in the lower right corner. Click that video and you will be worshiping with us!
You should be able to see the links for the bulletin, lyrics, and scripture readings in the description underneath the video. IF you have a 'gmail' account and are logged into YouTube, you should be able to chat with us.
WOMEN'S BIBLE STUDY

The study of The Revelation of Jesus Christ will continue in the Women's Bible Study Group on Wednesdays, at 1 PM, March 8 to May 24, 2023.
We will be using the LifeChange, Navpress Bible Study Guide. Our purpose is to enjoy the scripture and gain insight into one of the BIble's most confusing and controversial books. We will see how join's first readers would have understood his apocalyptic visions as well as how others have interpreted these visions throughout church history. Mostly, we will seek to understand how John's images bolstered the faith of the churches he loved and how they can fortify our own faith today. (paraphrased from the back cover.).
Please contact Linda if you will be joining us and would like a study guide ($10).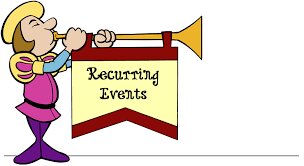 HEALING PRAYER MEETINGS. There is a weekly Healing Prayer meeting at Buddy & Debbie's home on Tuesdays from 7-8:30PM. You are invited to join beforehand at 6:30PM when we gather to talk, laugh, catch up and enjoy some light, healthy snacks. It is our sincere hope that anyone who is in need of encouragement, hope, and prayer for yourself or your loved ones will come and allow us to minister to you. Please let Debbie or Buddy know if you will be attending by Monday evening.
~~~~~~~~~~~~~~~~~~~~~~~~~~~~~~~~~~~~~~~~~~~~~~
SERMON DISCUSSION GROUP. "What was he Talking About?" The sermon discussion group meets on Wednesdays at 7:00 pm in Room 4. All are welcome. If you cannot make it to the church, we can ABSOLUTELY set up a Zoom meeting for you to call in and join us! Just contact the church office to let us know by noon on Wednesday. All are welcome!!
~~~~~~~~~~~~~~~~~~~~~~~~~~~~~~~~~~~~~~~~~~~~~~
MEN'S DINNER FELLOWSHIP. NOTE: At Michel Angelo's Pizzeria Restaurant & Lounge, 256 Main Street (Rt. 44) New Hartford, CT. We usually meet the last Thursday of each month at 6:00PM. All men are welcome. FOR MARCH, the date is Thursday, March 30.
~~~~~~~~~~~~~~~~~~~~~~~~~~~~~~~~~~~~~~~~~~~~~~
GIRL'S NIGHT OUT. The girls meet on the third Thursday of each month.
Thursday, March 16, we will be meeting at Chili's in Avon (Bushy Hill Road), the same as in February. We will have a table reserved and meet at 6:30PM. All women are welcome. Please let Linda know for reservations.
POTLUCK PRAYER BRUNCH & PRAYER WALK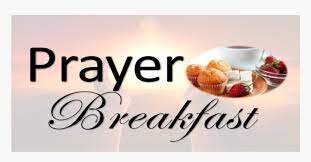 COME TO OUR POTLUCK BRUNCH AND PRAYER TIME
Saturday, March 18 at 10 AM in Collins Hall
CCC has a Monthly Prayer Breakfast on the third Saturday of each month, and it has been a blessed time with the Lord. This month, will be a potluck brunch, followed by prayer time.
Following these prayers, we will have a prayer walk. The route of the walk will be determined on Saturday. If you can't make the brunch, PLEASE join us for the prayer time and prayer walk (around 10:30-11am).
DEACONS & GREETERS for MARCH
Below are the Deacons that will be taking care of Communion:
March 5 - Pat & Dorene
March 12 - Caryn
March 19 - Caryn
March 26 - Buddy & Debbie
The Greeters will be:
March 5 - Sepp
March 12 - Pat & Dorene
March 19 - Buddy & Debbie
March 26 - Rev. Chuck & Nan
CANTON FOOD BANK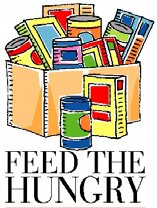 "And God is able to bless you abundantly, so that in all things at all times, having all that you need, you will abound in every good work."
~ 2 Corinthians 9:8 (NIV)
PLEASE bring your donations to the church on the 3rd Sunday of each month. The food will be prayed over and delivered to the food bank.
WHILE THE ITEMS BELOW ARE ALWAYS WELCOME, FOR THE MONTH OF MARCH THE CANTON FOOD BANK IS ASKING FOR THESE ITEMS:
Dish Detergent
Dishwashing Detergent
Laundry Detergent
Sponges
All purpose cleaners
The need is for nutritious, non-perishable food items such as:
Breakfast cereal
Peanut butter
Jelly
Canned Fruit
Soup
Bottled juice
Small sugar boxes
Coffee
Tea
Canned tuna
Mac & Cheese
Canned vegetables
Pasta
Pasta Sauce
Canned pasta (Chef Boyardee)
Canned meat (stews)
Low sale and sugar free items
Powdered Milk
Spices (salt, pepper, paprika, etc.)
We cannot accept any food item that is past its expiration or "best by " date. Thank you!!!
Our Vision: Where we Exalt the Lord Jesus Christ, Proclaim the gospel, and Make Disciples.
Our address is: 7 South St, Collinsville, CT 06020, USA